Oggi vi propongo una versione "artistica" per il cosplay di Amy: cappotto blu petrolio, sciarpa rossa e pantaloncini come in "Vincent and the doctor"… Starry night impressa sugli occhi!
Ecco il tutorial per realizzare il face painting:
E il risultato su di me: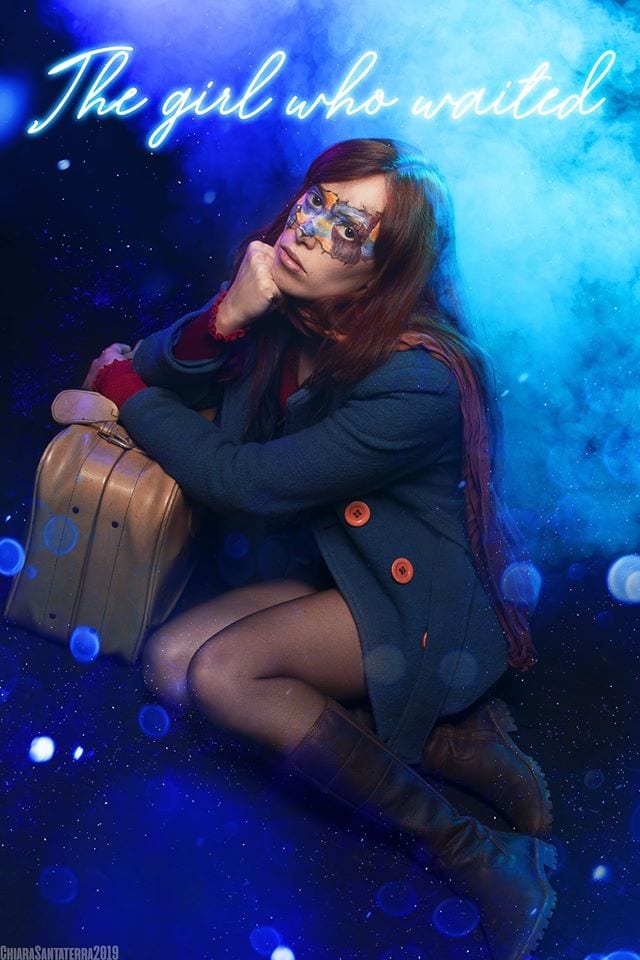 I personaggi che amo sono davvero molti, ma il rapporto che ho con Amelia Pond è più simile all'immedesimazione che alla semplice ammirazione: ottimo presupposto per indossare i suoi panni!
Ho sentito di poter essere lei quando si è aperta una porta sulla sua più grande paura: aspettare, aspettare e basta, senza che quel qualcosa di speciale che abbiamo intuito giunga mai. (6×11 – THE GOD COMPLEX)
Ho iniziato a portare Amy in versione "police-woman", mi sembrava la versione più carina e riconoscibile, però… aveva una piccola pecca: mi sembrava non rendesse del tutto giustizia a ciò che volevo rappresentare: la ragazza che ha aspettato.
Da qui l'idea: The girl who waited for… a starry night!
Già, perché l'episodio che mi ha emozionata di più è stato probabilmente (difficile sceglierne uno in assoluto!) "Vincent and the Doctor" (5×10), dunque un chiaro richiamo a tale vicenda mi è sembrato perfetto per rappresentare l'immagine di Amy che avevo in testa: seduta a terra, ma con gli occhi sempre verso il cielo, in attesa di qualcosa che ha appena-appena intravisto, ma che è già -e sarà sempre- ciò per cui vale la pena di esistere.
E poi… un tributo a un grande artista non può che dare soddisfazioni!
Amy Res