Dalek Oba, ogni martedì (o quasi), vi parla di film che ha visto di recente, con una qualche vaga connessione a Doctor Who. E, se la connessione non c'è, in qualche modo si trova.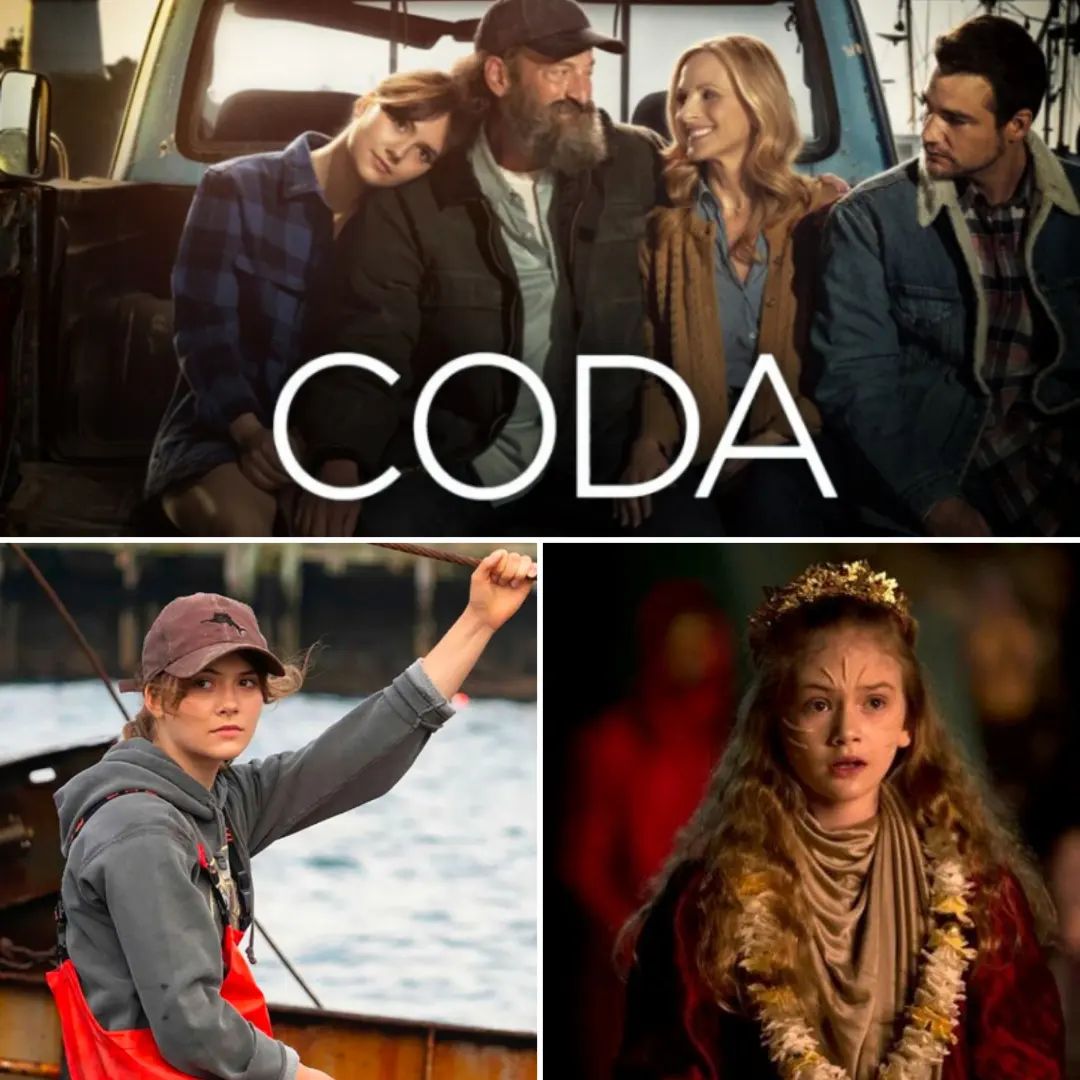 CODA
La rubrica di cinema Doctor View si sposta eccezionalmente il mercoledì per ricordarvi che c'è un po' di Doctor Who anche negli Oscar. Infatti Emilia Jones, attrice protagonista del film vincitore, CODA, è nientemeno che la piccola Merry in The Rings of Akhaten!!! Come crescono in fretta...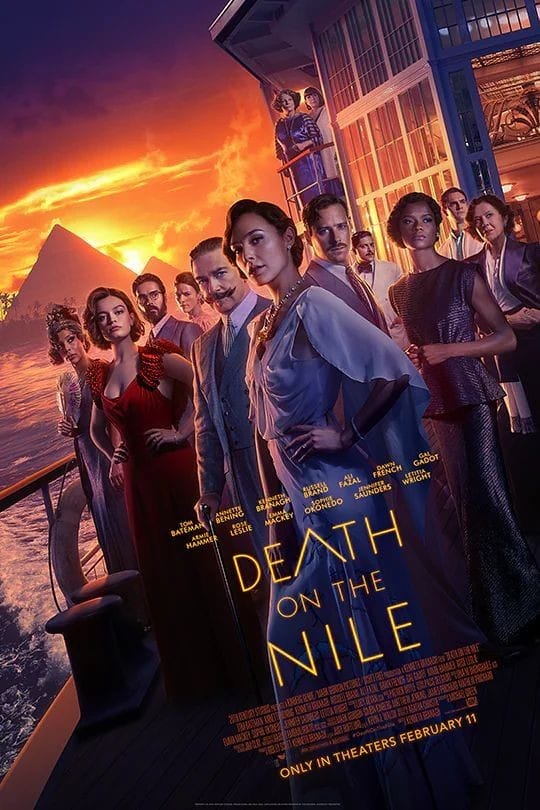 Death on the Nile
Torna dopo un mese di impegni vari (del fanclub ma anche miei personali) #DoctorView, la rubrica discontinua che parla di film inerenti a Doctor Who. Circa. Ora, non vi dirò che Assassinio sul Nilo mi sia piaciuto... l'ho solo visto due volte in due giorni! Ormai l'intento di Kenneth Branahag di creare un suo "PoirotVerse" è assolutamente riuscito, bravo, grazie, ne vogliamo di più. Che Agatha Christie sia una nostra vecchia conoscenza è indubbio, ma nell'eccellente cast di questo film spicca anche Sophie Okonedo, qui nei panni della cantante blues Salome Otterbourne, nota per noi Whovian come Liz X, The Bloody Queen. La sua comparsa in Doctor Who si limita a The Beast Below, più una comparsata in The Pandorica Opens, ma la sua presenza scenica da vera sovrana ci permette di ricordarla a lungo. In Assassino sul Nilo non è regina di uno stato ma solo di un palcoscenico, ma il suo fascino è tale da far tremare perfino le celluline grige di Poirot! Hey, tempo fa avevo scritto un articolo su di lei! ...a voi il film è piaciuto?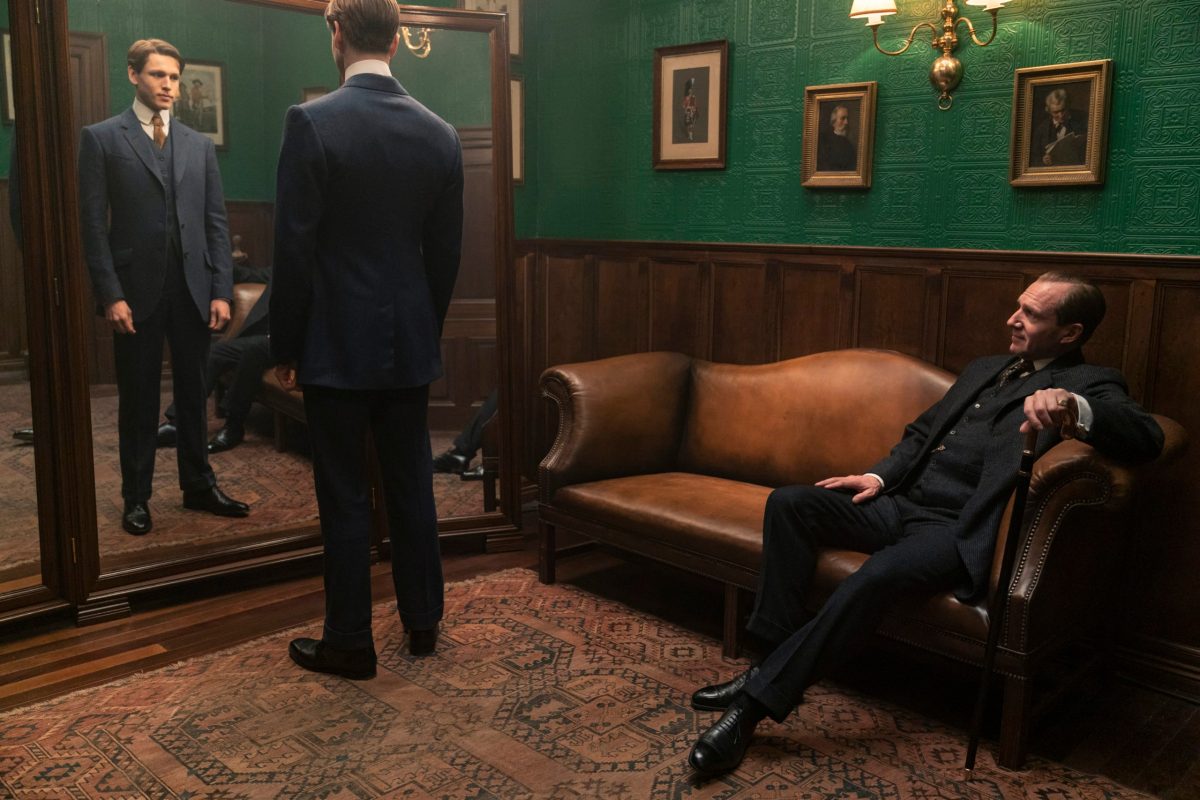 The King's Man
Contro ogni previsione, anche oggi torna #DoctorView, la rubrica di Dalek Oba nata letteralmente per caso al fine di coprire lo slot del martedì pomeriggio qui su facebook. Oggi parliamo di The King's Man... e sì, ci ricolleghiamo con Doctor Who, in modo persino efficace a sto giro. Il film è un prequel dei due The Kingsmen e racconta di come un centinaio di anni fa un lord e suo figlio, più un paio di eroici domestici, abbiano posto le basi per l'omonima e segretissima agenzia britannica. La vera novità, rispetto ai due film ambientati ai giorni nostri, sta nell'essere collocato all'interno di un fatto storico realmente accaduto, e nemmeno piccolo: nientemeno che la Prima Guerra Mondiale. Ai protagonisti fittizi si mescolano infatti personalità come Rasputin, Mata Hari, Francesco Ferdinando... a un certo punto appare persino Lenin! E' una modalità di narrazione totalmente nuova per questa serie... invece noi Whovian siamo abituatissimi a vedere Dottore e soci interagire con la storia! Vista l'ambientazione, non può non venirci in mente Twice Upon a Time... ma gli esempi sono ovviamente infiniti! Per cui a questo punto vi chiedo: quale episodio storico di Doctor Who è il vostro preferito?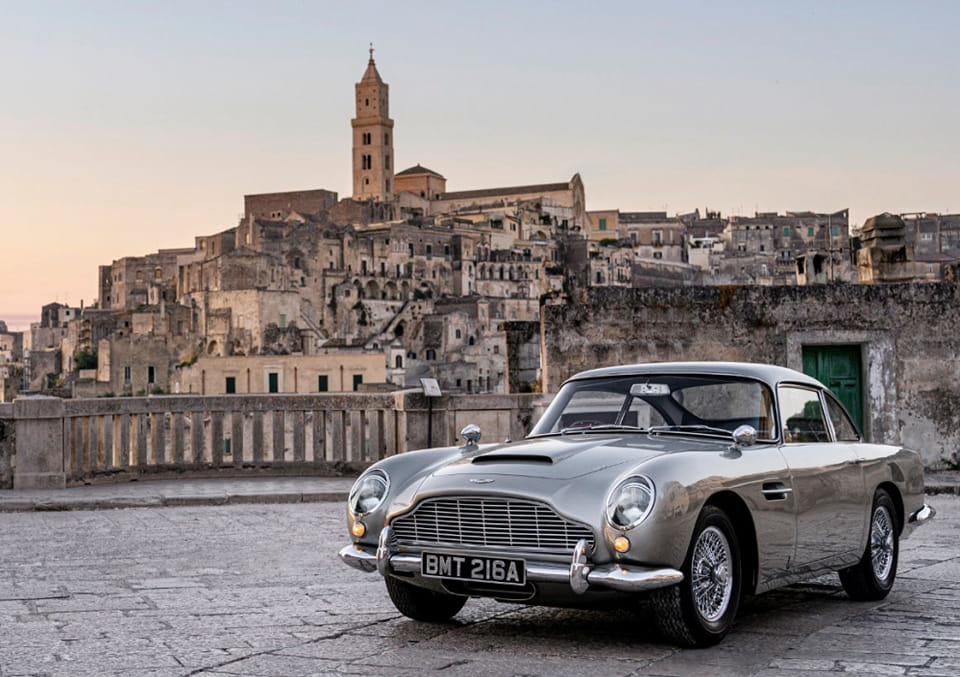 No Time to Die
Bentornati su #DoctorView, rubrica in cui parliamo di film che potrebbero, o non potrebbero, essere collegati a Doctor Who. Il più delle volte no. Comunque. Di recente parecchie persone di mia conoscenza hanno recuperato l'ultimo film di 007, No Time to Die (si trova a noleggio su Prime, se voleste vederlo anche voi), il che mi ha ricordato che prossimamente anche James Bond subirà una rigenerazione! Insomma, cambierà attore protagonista. Sono anni che si fanno teorie sul successore di Daniel Craig, ma per ora non si sa nulla... io per curiosità ho cercato qualche articolo sui più quotati e, in mezzo ai soliti nomi, ho trovato anche Matt Smith! Dapprima mi sono chiesta se stessero pensando davvero alla stessa giraffa ubriaca a cui stavo pensando io... però poi mi sono resa conto di come la sua immagine di attore si sia evoluta molta rispetto all'uomo stropicciato a cui siamo abituati noi... basti pensare a The Crown! Insomma: l'età, il fisico e anche il "mood" sono quelli giusti... potrebbe succedere??? A voi convincerebbe come 007? O invece il James dei vostri sogni è un altro attore? Diteci tutto!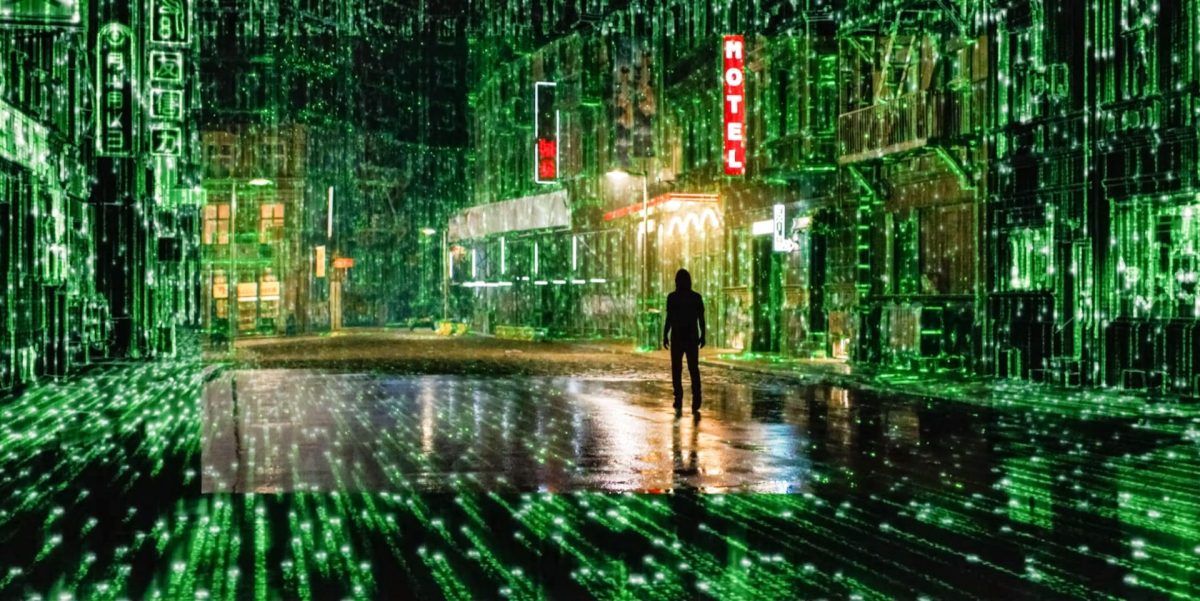 The Matrix Resurrections
Bentornati a #DoctorView, la rubrica di Dalek Oba che va al cinema e poi parla di cose a caso. Circa. Ieri ho visto Matrix Resurrections, di cui non dirò molto perché SPOILAH, ma in un scena piccina picciò (ma comunque una delle scene più belle, a mio parere) appare Freema Agyeman, la nostra Martha Jones! L'attrice aveva già collaborato con la regista Lana Wachowski in Sense8, quindi il suo cameo è un richiamo simpatico. La saga di Matrix per me è stata un "punto fisso nel tempo e nello spazio" per come ha influenzato i miei interessi culturali, le mie future scelte scolastiche, e anche la mia vita privata (il mio gatto Neo). Probabilmente l'unica altra opera che ha avuto un impatto COSÌ forte nella mia vita è stato proprio Doctor Who. A voi è mai successa una cosa del genere? Diteci nei commenti quali opere culturali sono state fondamentali per voi! Una postilla: nel quarto capitolo di Matrix torna ovviamente il personaggio di Trinity, e l'attrice Carrie Anne Moss infrange in pochi secondi lo stereotipo della donna d'azione che deve essere sempre e comunque giovane. E a me ha fatto venire subito in mentre la nostra River Song!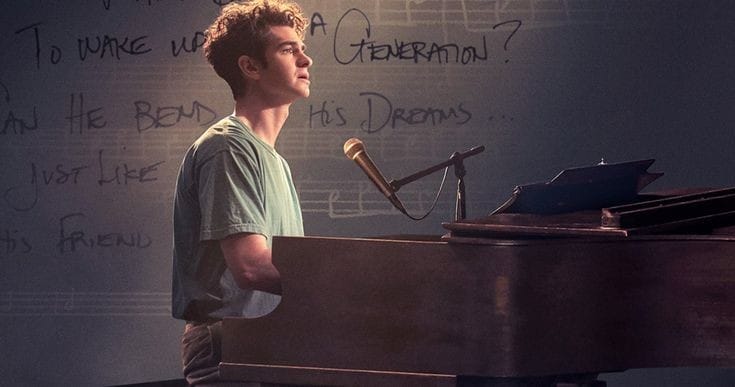 Tick, Tick... Boom!
Partiamo con Tick, Tick... Boom! che ha un titolo contenente ogni segno di punteggiatura esistente, ed è un musical sulla vita di Jonathan Larson, noto ai più per aver creato Rent. È diretto da Lin Manuel Miranda e interpretato da Andrew Garfield, che peraltro all'inizio della sua carriera ha recitato in Doctor Who, quindi ci siamo già ricollegati, a sto giro è stato facile! La storia si concentra sul periodo immediatamente precedente al trentesimo compleanno del protagonista, che fatica a sbarcare il lunario, non riesce ad avere il successo che desidera, e si sente irrimediabilmente vicino a una sorta di "data di scadenza", per lui rappresentata dai fatidici 30, prima della quale deve dare un senso alla sua vita. Una vicenda che, nonostante i numerosi atti musicali, è estremamente realistica, soprattutto nel mostrare lo scorrere inesorabile del tempo... un bel cambiamento rispetto al timey wimey a cui siamo abituati noi! Al momento è candidato ai golden globe come miglior film commedia/musicale (ma non è una commedia, avviso che si piange) e per l'attore protagonista... perché sì, Garfield è BRAVISSIMO. Se vi ho incuriosito, lo trovate su Netflix!