Richard Grant Esterhuysen nasce il 5 maggio 1957 a Mbabane, nello stato sudafricano dello Swaziland, diventato successivamente il Regno di Eswatini. Suo padre lavora per l'amministrazione britannica, e la sua famiglia ha origini inglesi, olandesi e tedesche. Per l'università si trasferisce a Cape Town, dove studia inglese e recitazione, per poi spostarsi in Gran Bretagna per intraprendere la carriera d'attore. Adotta il nome d'arte Richard E. Grant poiché esisteva già un Richard Grant registrato al sindacato degli attori britannici e, secondo le regole, non possono esserci omonimi. All'inizio si fa notare tra i colleghi poiché l'inglese parlato in Africa era molto più "arcaico" rispetto a quello della madrepatria.
Debutta al cinema in Withnail and I (1987) nel ruolo del protagonista, per il quale deve sperimentare per la prima volta come ci si senta da ubriachi. Normalmente, Richard non può bere, a causa di una condizione fisica che non gli permette di metabolizzare l'alcool. Lo sforzo comunque viene ricompensato, dato che il film lancia la sua carriera sia in opere più commerciali, sia in pellicole indipendenti. Di seguito vedremo solo una parte della sua filmografia, che è davvero infinita!
Al cinema appare in Hidden City (1987), How to Get Ahead in Advertising (1989), Henry & June (1990), L.A. Story (1991), Bram Stoker's Dracula (1992), The Age of Innocence (1993), Prêt-à-Porter (1994) e Jack and Sarah (1995), mentre in TV recita in Screen Two (1985–1989), Codename: Kyril (1988), The Legends of Treasure Island (1993) e Hard Times (1994).
Nel 1995 è il protagonista di Franz Kafka's It's a Wonderful Life, girato da Peter Capaldi, che vince l'Oscar come Miglior Cortometraggio.
Altri film in cui lavora sono The Cold Light of Day (1996), The Portrait of a Lady (1996), The Serpent's Kiss (1997), Spice World  (1997), St. Ives (1998), The Match  (1999), Gosford Park (2001), Bright Young Things (2003), Tooth (2004), Corpse Bride (2005), Penelope (2006), Always Crashing in the Same Car (2007), Filth and Wisdom (2008), Love Hurts (2009), 1st Night (2010), The Last Fashion Show (2011), Foster (2011), The Iron Lady (2011), Zambezia (2012) e Dom Hemingway (2013); negli stessi anni, recita nelle serie Cold Lazarus (1996), A Royal Scandal (1997), The Scarlet Pimpernel (1999-2000), Let Them Eat Cake (1999), A Christmas Carol (1999), Sherlock: Case of Evil (2002), The Hound of the Baskervilles (2002), Posh Nosh (2003), Home Farm (2005), Above and Beyond (2006), Agatha Christie's Marple, episodio Nemesis (2007), Mumbai Calling  (2008), Freezing (2009), The Crimson Petal and the White (2011), The Fear (2012) e, ovviamente, Doctor Who (2012-2013).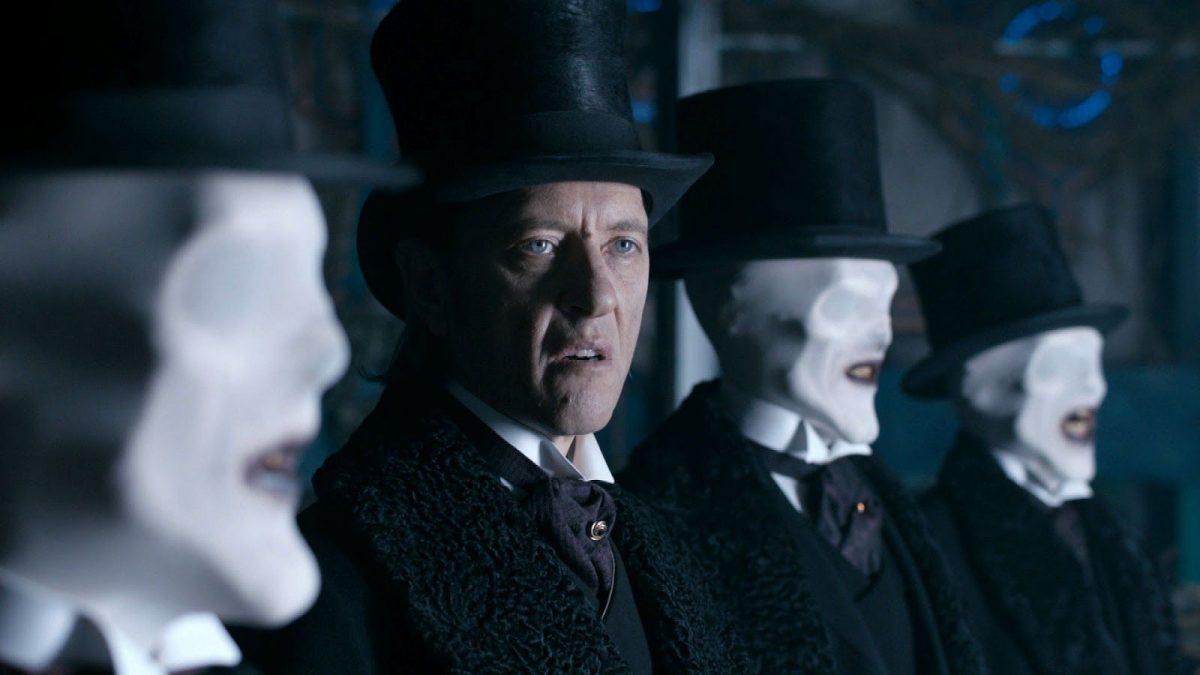 Qui appare per la prima volta nello Speciale natalizio The Snowmen nei panni di Walter Simenon, che viene progressivamente controllato dalla Grande Intelligenza – doppiata da Ian McKellen – che prende infine possesso del suo corpo. Torna quindi in The Bells of Saint John e nel finale della settima serie The Name of the Doctor. Richard in realtà era già noto ai fan della serie per due sue precedenti apparizioni, anche se entrambe non canoniche. È infatti il Decimo Dottore – accreditato come Quite Handsome Doctor – nel corto di Steven Moffat Curse of Fatal Death (1999), ed è anche il Nono nella serie animata Scream of the Shalka (2003).
Negli anni successivi appare anche in altre serie, come Girls (2014), Downton Abbey (2014), Dig (2015), Jekyll and Hyde (2015), Game of Thrones (2016), Hang Ups (2018), A Series of Unfortunate Events (2019), Dispatches from Elsewhere (2020) e, di recente, Loki (2021). Al cinema invece recita in Queen and Country (2014), Jackie (2016), Logan (2017), Can You Ever Forgive Me? (2018) per cui viene candidato all'Oscar e vince numerosi premi, Star Wars: The Rise of Skywalker (2019) ed Earwig and the Witch (2021), in cui doppia Mandrakula nella versione inglese.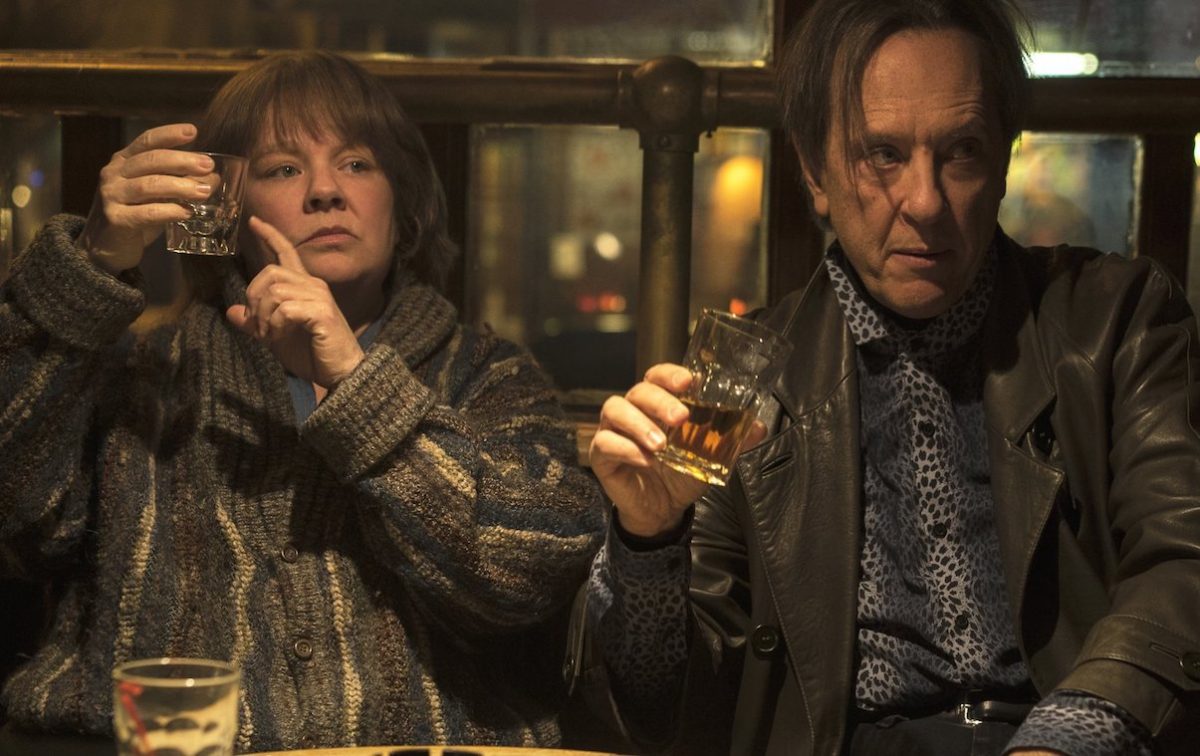 L'unica esperienza di Grant come regista e sceneggiatore è il film Wah-Wah, basato in parte sulla sua infanzia. La lavorazione dura sette anni ed è carica di problemi, ma infine il film esce nel 2005, con un cast formato da Nicholas Hoult, Gabriel Byrne, Miranda Richardson, Julie Walters ed Emily Watson. Richard pubblica poi il suo diario dell'intera esperienza, con il titolo The Wah-Wah Diaries.
Nel 2008 debutta invece a teatro in My Fair Lady, nel ruolo di Henry Higgins, che riprende anche nel 2017. Nel 2009 recita in God of Carnage.
Richard E. Grant è sposato dal 1986 con la voice coach Joan Washington, con cui ha due figli: Tom e Olivia. Ha la doppia cittadinanza britannica ed Eswatini e indossa un orologio per polso, ognuno regolato su un fuso orario di una delle sue due patrie.
È ateo, il suo libro preferito è Alice's Adventures in Wonderland (lo rilegge una volta all'anno) e tifa per il West Ham. Dà un grande importanza al senso dell'olfatto, capace di evocare ricordi, tanto da aver creato un profumo in collaborazione con sua figlia.
Consigli di visione: Loki (2021-in corso)
Dimenticate per un attimo il Loki cambiato e maturato degli ultimi film Marvel e rispolverate il Loki folle e collerico di The Avengers che, per un maldestro errore degli eroi del titolo, riesce a sfuggire alla cattura: la nostra storia inizia proprio qui.
I "gloriosi propositi" del nostro villain preferito, qui finalmente diventato protagonista (ma lui pensa di esserlo da sempre), non lo portano troppo lontano, dato che viene subito catturato dalla TVA, un'agenzia temporale incaricata di fare in modo che non si sviluppino universi paralleli al nostro. Per evitare morte, distruzione e quant'altro.
Finisce così che questo Loki, variante di quello originale, si trova a collaborare controvoglia con l'agenzia ma, ehi, sempre meglio dell'annientamento!
Di più non vi svelo, se non che a un certo punto cominciano a spuntare altre versioni del nostro "eroe", di ogni foggia possibile, tra cui uno straordinario Richard E. Grant nei panni del Classic Loki, la versione più simile al suo debutto nei fumetti.
Loki è una serie imperdibile, un avvincente approfondimento su uno dei personaggi più amati e più folli del MCU, capitato in un mondo ancora più folle di lui! Consigliatissimo.