Ritu Arya nasce il 17 settembre 1993 nel Regno Unito. Dopo la scuola, si laurea in astrofisica all'Università di Southampton, per poi decidere di studiare recitazione alla Oxford School of Drama.
Debutta in televisione in The Tunnel (2013), ma il primo ruolo di rilievo è la dottoressa Megan Sharma nella soap opera Doctors, in cui recita dal 2013 al 2017. Nel mentre, ha una piccolo parte nell'episodio The Sign of Three di Sherlock (2014), recita in We The Jury (2016), Humans (2016–2018), Crackanory (2017) e nel film Daphne (2017).
Nel 2019 interpreta Jenna nel film Last Christmas, poi lavora nelle serie The Good Karma Hospital e Sticks and Stones; è però il 2020 il suo anno di maggior successo: oltre a prendere parte a The Stranger e Feel Good, appare in Doctor Who nell'episodio Fugitive of the Judoon nel ruolo di Gat, una guerriera gallifreyana che dà la caccia a  Ruth, umana che in realtà è nientemeno che il Dottore. Beh, una delle versioni.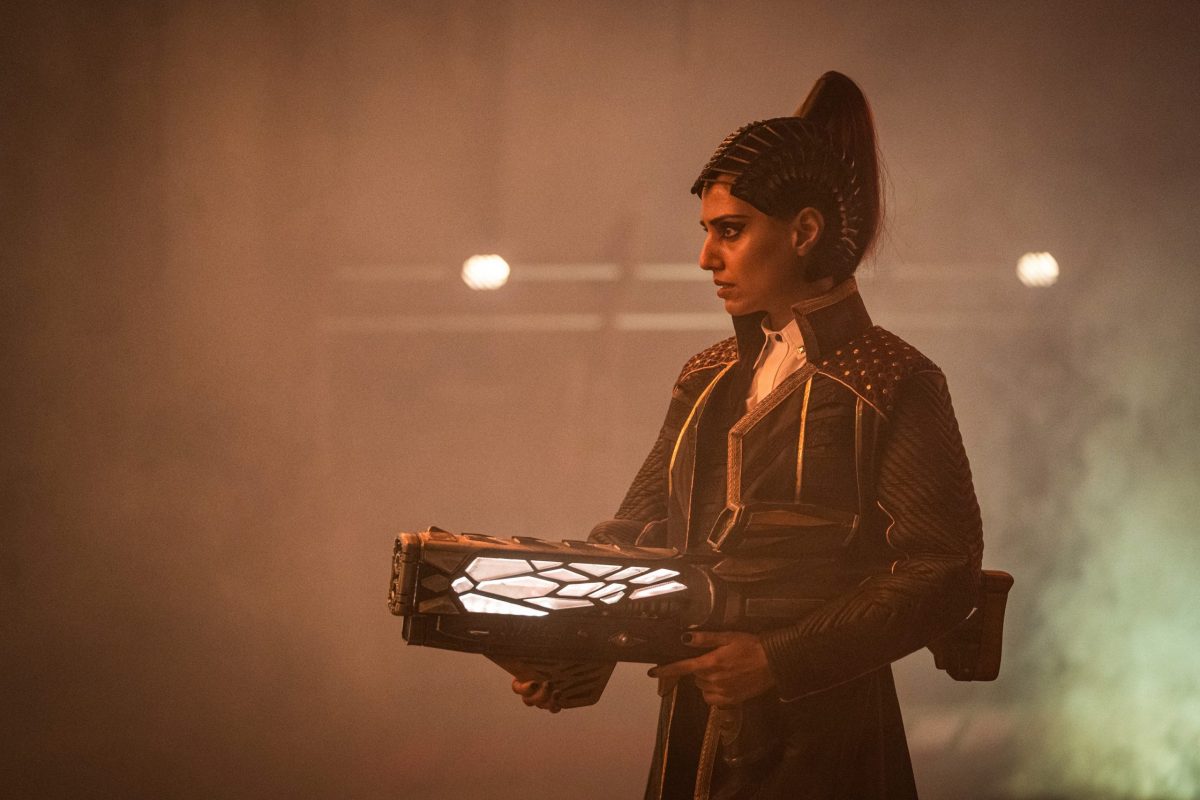 Ritu raggiunge poi la fama recitando nella seconda stagione di The Umbrella Academy, in cui interpreta Lila Pitts.
Il suo prossimo film, Red Notice, uscirà a breve su Netflix. Nel mentre, suona come batterista nella band KIN, che ha pubblicato i singoli Sharing Light e L.O.V.E lo scorso anno.
Consigli di visione: The Umbrella Academy (2019-in corso)
Il 1° ottobre 1989, 43 donne sparse in tutto il mondo danno alla luce contemporaneamente dei bambini, senza però essere risultate incinte fino a quel momento. Uno stravagante milionario rintraccia e adotta sette dei neonati per crescerli come s- ah, no, per formarli in una rigida accademia allo scopo di creare una squadra di supereroi… sì, perché tutti loro (o quasi) hanno manifestato dei poteri sovrannaturali.
La serie, tratta dagli omonimi fumetti, inizia quando la "famiglia" si ritrova proprio in occasione del funerale del "padre", nel 2019, occasione in cui scopre di dover evitare l'apocalisse, che avverrà dopo pochi giorni.
The Umbrella Academy mescola azione, viaggi nel tempo, supereroi e dinamiche da famiglia disfunzionale, creando un concentrato potentissimo e potenzialmente esplosivo!
Ritu Arya arriva nella seconda stagione nei panni di Lyla Pitts, che conosce Diego – uno dei Sette – in condizioni singolari, e avrà un forte impatto sulla sua vita e su quella dei suoi fratelli ma… non posso dire di più, altrimenti farei spoiler devastanti sulla prima stagione!