Amita Suman nasce il 19 luglio 1997 in un villaggio nel Nepal del sud, in cui trascorre i primi sette anni di vita. La sua famiglia si trasferisce successivamente a Brighton, dove lei studia e impara l'inglese, per poi frequentare il Sussex Downs College e l'Academy of Live and Recorded Arts, dove si diploma nel 2018.
Il suo debutto televisivo avviene lo stesso anno con ruoli minori in serie come Casualty e Ackley Bridge, per poi apparire nell'undicesima stagione di Doctor Who nell'episodio "Demons of the Punjab"; qui interpreta la versione giovane di Umbreen, la nonna di Yaz.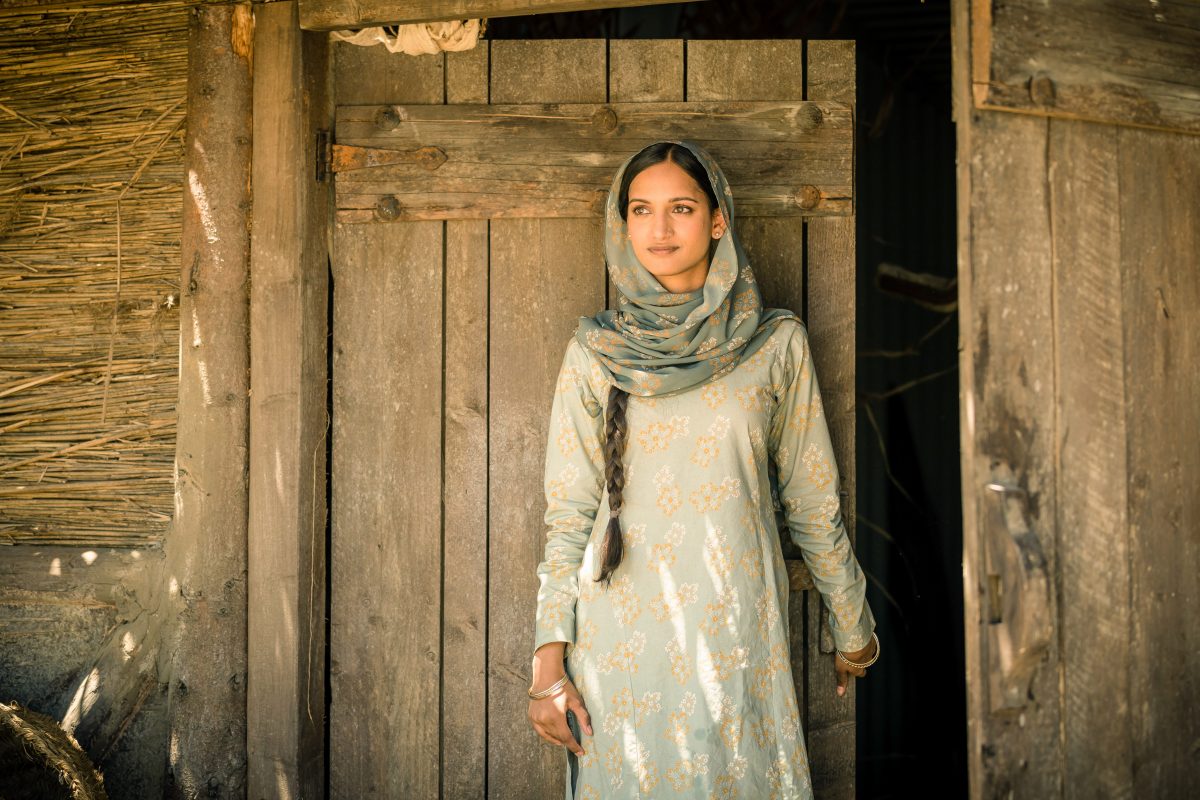 L'anno successivo recita nella seconda stagione della serie The Outpost nel ruolo di Naya, sostituendo l'attrice Medalion Rahimi. La notorietà a livello mondiale arriva però nel 2021, quando interpreta Inej Ghafa nella serie Shadow and Bones, di recente rinnovata per una seconda stagione.
Consigli di visione: Shadow and Bones (2021- in corso)
Tratta dai romanzi di Leigh Bardugo, tutti ambientati nello stesso universo narrativo immaginario, la serie unisce la trama del primo libro della trilogia Grishaverse, Shadows and Bones, appunto, con alcuni passi di Six of Crows, primo volume di una duologia successiva.
In un paese simile alla Russia degli Zar, Ravka, perennemente in guerra con gli stati confinanti, la giovane Alina Starkov scopre di avere il potere di attirare e utilizzare la luce del sole, cosa che la rende particolarmente importante per il futuro del suo paese. Viene così condotta a studiare tra i Grisha, guerrieri magici con poteri legati alla natura, sotto la tutela dell'Oscuro, il loro comandante.
Nel mentre, nella lontana città di Ketterdam, un gruppo di ladri viene ingaggiato per trovare proprio Alina, i cui poteri stanno diventando particolarmente celebri…
Da fan dei libri, prima che della stessa serie, vi posso assicurare che Shadow and Bones riproduce fedelmente le trame e le atmosfere dei romanzi, unendovi la geniale scelta di fondere le storie di due serie diverse: ne nasce un insieme perfettamente riuscito, che lascia davvero impazienti di scoprire come proseguirà la storia narrata in questo modo.
Come già detto, qui Amita Suman interpreta Inej Ghafa, un'acrobata diventata suo malgrado ladra e guerriera.