Clare-Hope Naa K. Ashitey nasce il 12 febbraio 1987 e cresce a Londra con i genitori Tina e Paul, originari del Ghana, e la sorella maggiore Grace. Frequenta la Latymer School, studiando nel mentre recitazione al Centre Stage School of Performing Arts di Southgate.
Appena diplomata, prende un anno di pausa prima di iniziare l'università per recitare nel film Children of Men (2006); nello stesso periodo gira anche Shooting Dogs (2005) ed Exodus (2007), poi decide di sospendere momentaneamente la sua carriera per riprendere gli studi.
Dopo la laurea in antropologia, torna a recitare nei film Black Brown White (2011), Candle to Water (2012), All Is by My Side (2013), The White King (2016) e I.T. (2016).
In televisione invece lavora nelle serie Coming Up (2010), Top Boy (2011-2019), Mrs Biggs (2012), Suspects (2014), Doctor Foster (2015–2017), Master of None (2017), Shots Fired (2017), Seven Seconds (2018), Criminal: UK (2019), The Feed (2019) e Riviera (2021).
In Doctor Who appare nell'episodio Can You Hear Me? della dodicesima stagione, nel quale interpreta Rakaya, una donna misteriosa chiusa in una prigione; Dottore e Fam si ingegnano per liberarla… salvo scoprire che non avrebbero decisamente dovuto farlo.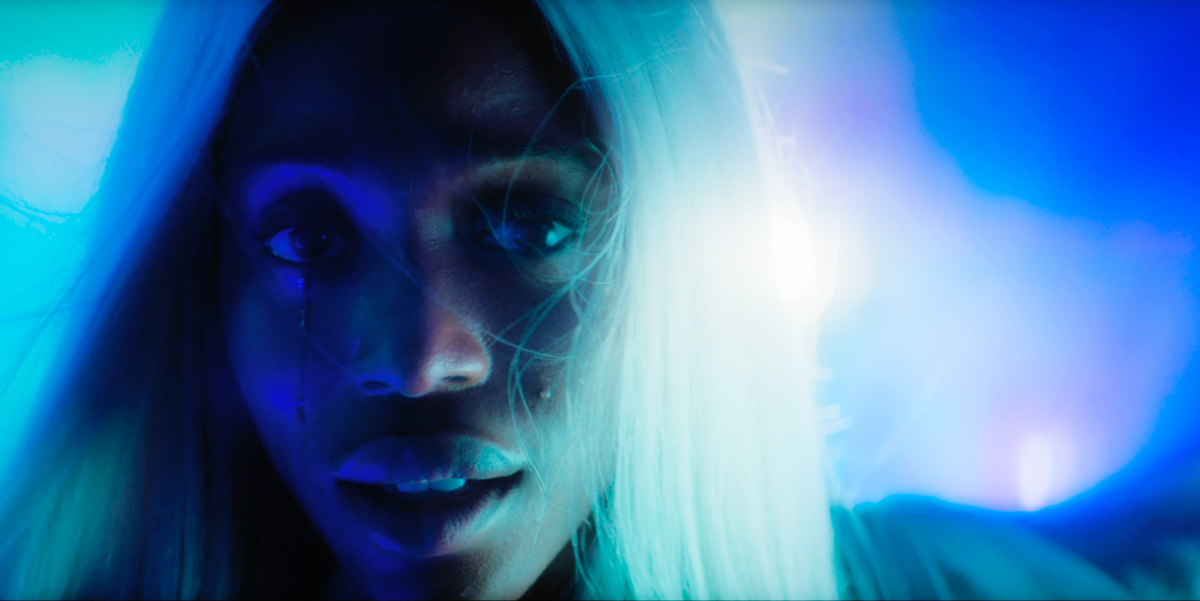 Consigli di visione: Children of Men (2006).
Parlare di questo film mi riporta davvero indietro nel tempo perché, quando era uscito al cinema, ne avevo scritto una recensione per il giornalino del liceo. Sì, sono vecchia. Il che in effetti è un po' il punto del film.
È il 2027, che all'epoca pareva lontanissimo ma ora è dietro l'angolo, e non nascono più bambini da quasi vent'anni. Theo (Clive Owen), un ex attivista ormai sfiduciato, viene ingaggiato per portare al sicuro la giovane Kee (Clare-Hope Ashitey), che nasconde un segreto potenzialmente rivoluzionario: contro ogni aspettativa, è incinta. I due si troveranno ad attraversare un mondo ormai nel caos, tra falsi amici pronti a strumentalizzare la gravidanza per i propri fini e aiuti insperati.
Il legame tra Theo e Kee e la speranza che la ragazza rappresenta per il futuro sono gli ultimi scorci di umanità su una Terra ormai sull'orlo dell'apocalisse.