CURSE OF THE BLACK SPOT – 10 ANNI DOPO
COME AMPLIARE UN SERIAL CLASSICO
Partiamo da una massima: qualsiasi cosa, se voluta dallo show runner, può diventare canon;
questo ovviamente non vuol dire che un cosiddetto retcon sia sempre giusto, anzi, non lo è quasi mai.
Ecco, ci sono volte in cui una storia funziona bene e si sceglie, a distanza di quasi 50 anni, di scriverne un prequel anziché rifarla da capo, è questo il caso di curse of the black spot.
Questo episodio parte da un presupposto, come altri di Doctor Who: come è morto un personaggio storico? In questo caso parliamo del famoso pirata, il capitano Henry Avery, detto Il Re dei pirati: secondo la leggenda, dopo aver tentato di fare un patto con il governatore delle Bahamas sir Nicholas Trott in cui gli veniva lasciata la nave e tutto il bottino al suo interno, nel 1696, per paura di perdere la faccia, Trott rifiutò, ma permise a tutti i pirati di scappare prima di essere arrestati, e da allora di Henry Avery non si sa più nulla. Questo episodio tenta di spiegarne il motivo; la sinossi è la seguente: sulla nave del capitano Avery circola una maledizione:a chiunque si ferisca compare sulla mano una macchia nera, e appare una sirena ad ucciderlo (o così sembra…) ;(questo è un rimando alla macchia nera su una lettera assegnata ai membri di un equipaggio in caso di un reato imperdonabile, quale ad esempio il tradimento, che "macchiava" per sempre, decretandone la morte)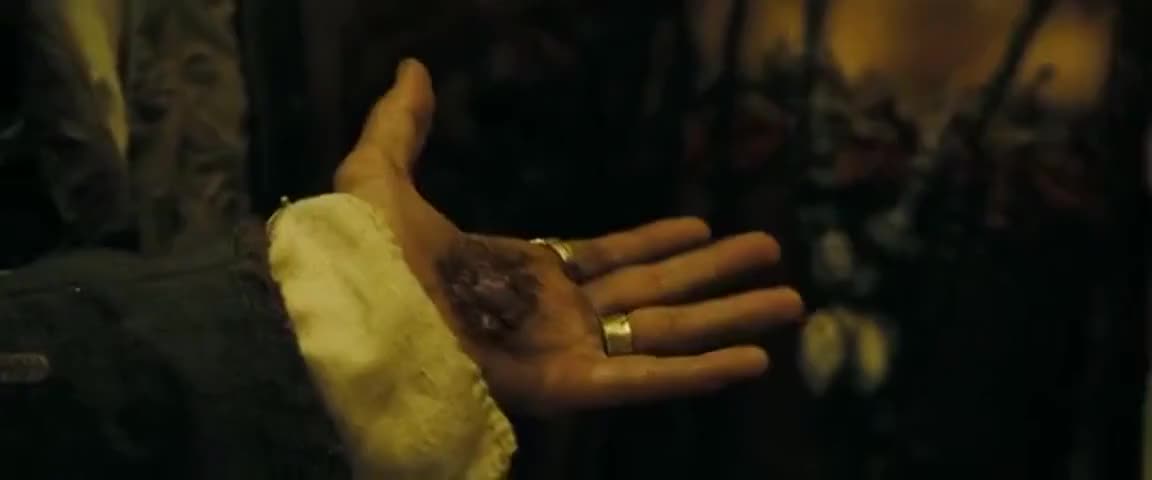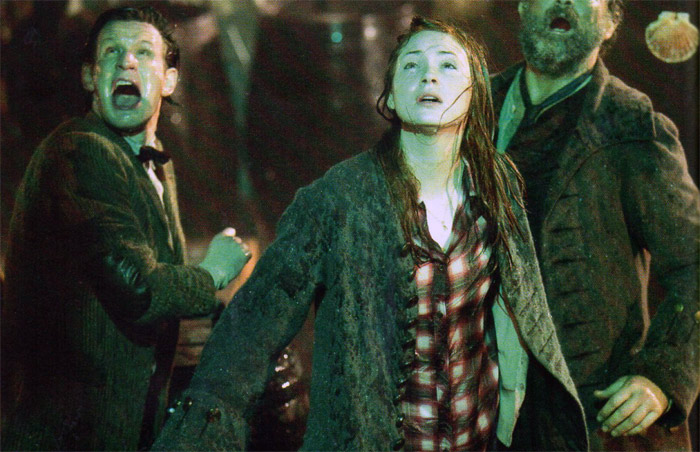 Il Dottore quindi arriverà per risolvere la situazione, scoprendo che la sirena è l'interfaccia di una nave ospedale che cerca di curare l'equipaggio perché essendo morti tutti non ha altro scopo; infine, il capitano Avery si scoprirà essere partito fra le stelle come pilota della nave ospedale (come il veliero volante, "parte della nave, parte della ciurma").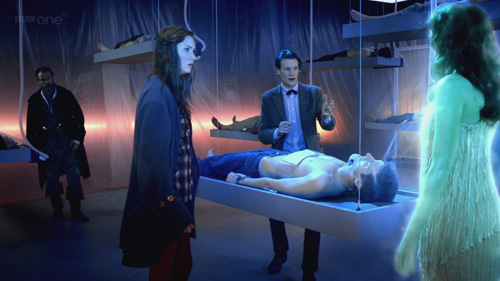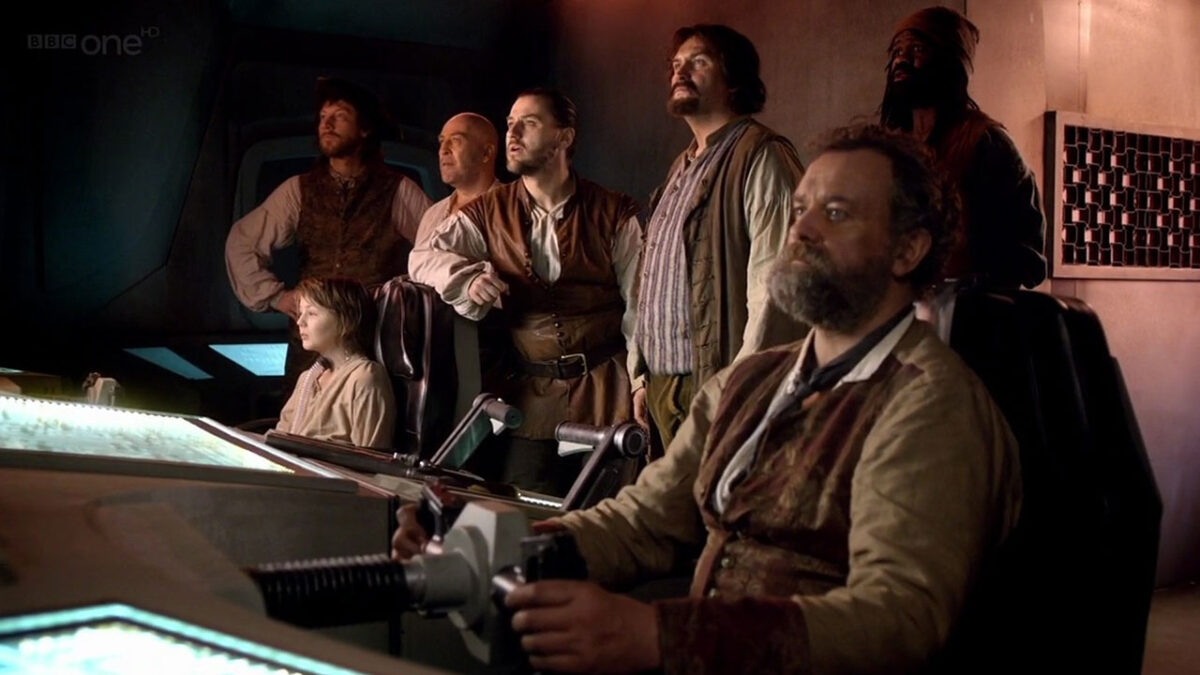 Ecco, ma vi starete chiedendo cosa c'entra la serie classica: c'è un serial del primo Dottore basato quasi interamente sul trovare il tesoro di Henry Avery, che in questo episodio scopriamo essere stato gettato in mare per sfuggire alla sirena, che usava i riflessi come interfaccia per prendere i suoi pazienti; quindi ecco come parlare di episodi classici senza stravolgere nulla, ma arricchendo quello che già è stato fatto.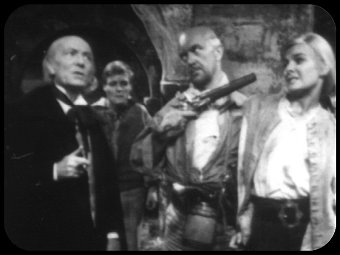 Questo episodio, nel complesso, è molto riuscito, e anche se è stato affermato essere un semplice episodio riempitivo, fatto per alleggerire un po la trama molto pesante e cupa della 6a stagione, per me vale un bel 8.
È tutto, vi aspetto a una prossima recensione,
~Five