Tooth and Claw – 15 anni dopo!
Momento confessione: sono almeno nove anni che non vedo questo episodio. Per cui potete immaginare quanto mi ricordi.
Al momento, la memoria più vivida è mio padre che ride per la Regina Vittoria che finalmente pronuncia il "Noi non ci siamo divertite". Poi ho qualche flash su dei ninja, un lupo mannaro e un diamante gigante. Un insieme quantomeno pittoresco, ma in Doctor Who abbiamo visto di peggio. Oh, e la fondazione di Torchwood!
E poi nebbia. Quindi suppongo che urga un rewatch, a meno di non terminare qui la recensione.
40 MINUTI DOPO
Ops, non erano esattamente ninja. In ogni caso, la scarto più evidente rispetto alla prima visione di questo episodio è che, nove anni fa, lo avevo guardato doppiato… perdendomi tutti i giochi sull'accento! Sì, perché è ambientato in Scozia, cosa che permette a David Tennant di utilizzare il suo marcatissimo accento originale (recuperate Ducktales, a proposito) per fingersi un abitante del luogo… salvo poi perderlo di nuovo, elemento che la Regina Vittoria non manca di notare, e non ne rimane divertita. Nemmeno un po'. Ma sto divagando.
In soldoni, un lupo mannaro alieno sopravvive nelle campagne scozzesi possedendo corpi umani, e riesce a farsi idolatrare da un gruppo di monaci… che già che ci sono si trasformano in guerrieri (ok, questa parte è palesemente dedicata all'effetto scenico e non alla coerenza della sceneggiatura).
Lo scopo del lupo è attirare la Regina Vittoria in una trappola per impossessarsi del suo corpo e diventare quindi lui stesso imperatore. Per far ciò, comanda ai monaci di impossessarsi con la forza del Torchwood Estate, dove la Regina, in viaggio verso Balmoral, dovrà fermarsi per la notte.
Gli va malissimo per due ragioni: il Dottore e Rose che passavano di lì per caso (sarebbero dovuti atterrare a Sheffield negli anni Settanta), e un piano orchestrato tempo prima per fermarlo proprio dal Principe Albert e dal precedente proprietario della casa.
Il lupo viene sconfitto e la Regina è salva… tuttavia questa esperienza con il sovrannaturale l'ha turbata al punto da bandire il Dottore dall'Impero (cosa che lui prende piuttosto alla leggera) e fondare un Istituto apposito per combattere qualsiasi potenziale minaccia non strettamente terrestre. Il nome? Torchwood.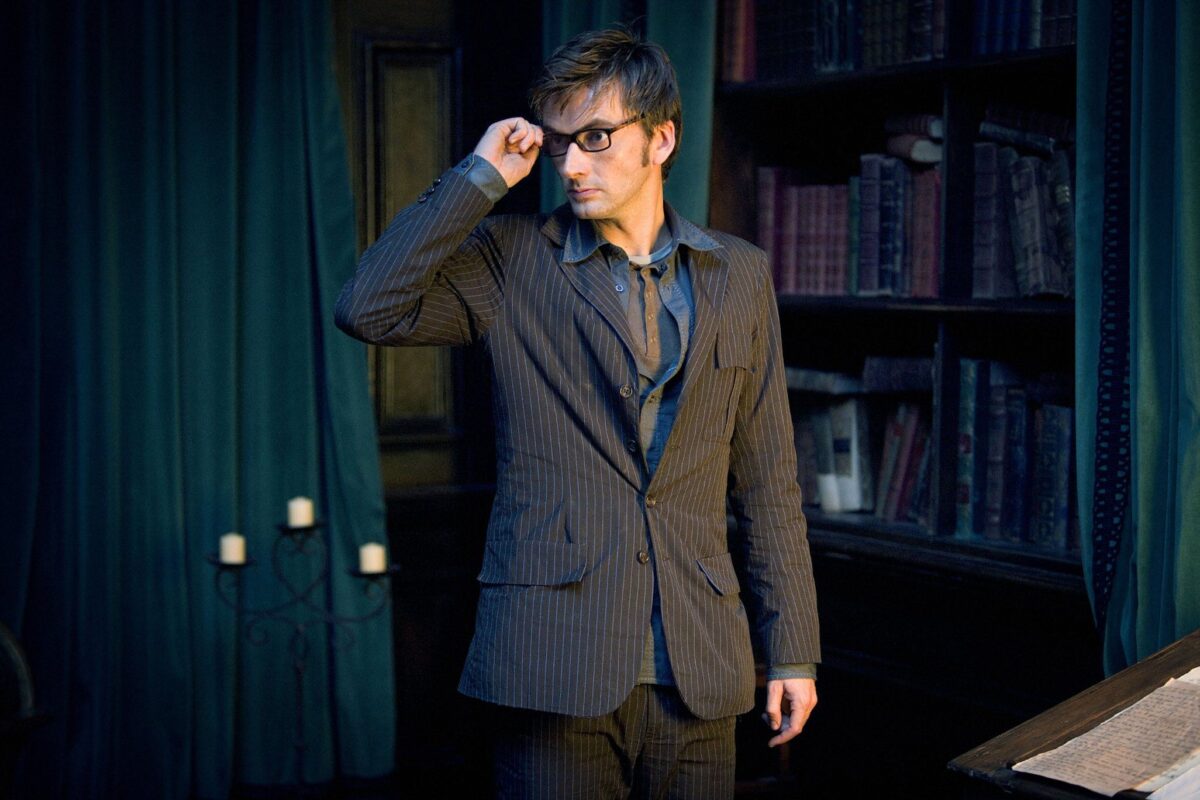 Tooth and Claw, scritto da Russell T Davies in persona, è in realtà un episodio decisamente filler: un'avventura autoconclusiva, atmosfere lievemente horror ed effetti speciali… discutibili, dissimulati da una regia che tenta di mostrare il lupo il meno possibile, ma che in tal modo rischia più volte di cadere nel caotico.
Il vero punto focale, tuttavia, è il contributo che dà alla trama verticale della seconda stagione, tutta proiettata verso il finale a Torchwood (e verso l'omonimo spinoff con Jack Harkness). Vediamo qui la fondazione dell'Istituto, di certo avvenuta a fin di bene – proteggere la Terra – ma figlia di pregiudizio e mancanza di comprensione, elementi che porteranno lo stesso Torchwood One alla distruzione nella battaglia di Canary Wharf.
La Regina Vittoria è costruita come un personaggio sfaccettato e complesso: soffre per un lutto, proprio come il Dottore stesso, e desidera un contatto con l'aldilà; tuttavia, di fronte a eventi effettivamente sovrannaturali – almeno per lei – non riesce ad accettarli e, come prima reazione, fa tutto il possibile per combatterli.
Resta la curiosità nel sapere come avrebbe reagito nel venire a conoscenza di quella piccola guarnigione di soldati che, in The Empress of Mars, aveva provato a conquistare il pianeta rosso proprio in suo nome…