Per spiegare Black Mirror (2011-in corso) ci vorrebbero molte più righe di quelle che ho a disposizione… nonché molto più tempo.
Black Mirror è una serie che, a ogni episodio, presenta un mondo diverso, più o meno vicino al nostro e più o meno distopico, in cui la tecnologia domina la vita delle persone, in modi che vanno dall'inquietante allo spaventoso. Black Mirror è anche una "non serie" o, per essere più tecnici, una serie antologica, dato che ogni puntata ha ambientazioni, trama, personaggi totalmente diversi da quelli delle altre.
Fin dal primissimo episodio, è assolutamente cruda, violenta, disturbante e… potrei ancora andare avanti a lungo con gli aggettivi. Per cui, per quanto ritenga la serie degna di nota, invito alla cautela chi potesse sentirsi turbato da determinati argomenti.
Fifteen Million Merits (2011): Secondo episodio della prima stagione di Black Mirror, è diretto da Euros Lyn, regista a noi noto per aver diretto ben undici episodi di Doctor Who. Nei panni del protagonista c'è invece Daniel Kaluuya, già apparso in Planet of the Dead.
In un futuro distopico, gli esseri umani sono costretti a pedalare tutto il giorno per ottenere energia. Gli unici svaghi sono virtuali, forniti dagli enormi schermi che li circondano, i cui contenuti sono però pagati con gli stessi crediti guadagnati pedalando. Uno dei modi per migliorare la propria condizione di vita è partecipare a un talent show e sperare di diventare famosi ma… bisogna sempre stare attenti a ciò che si desidera.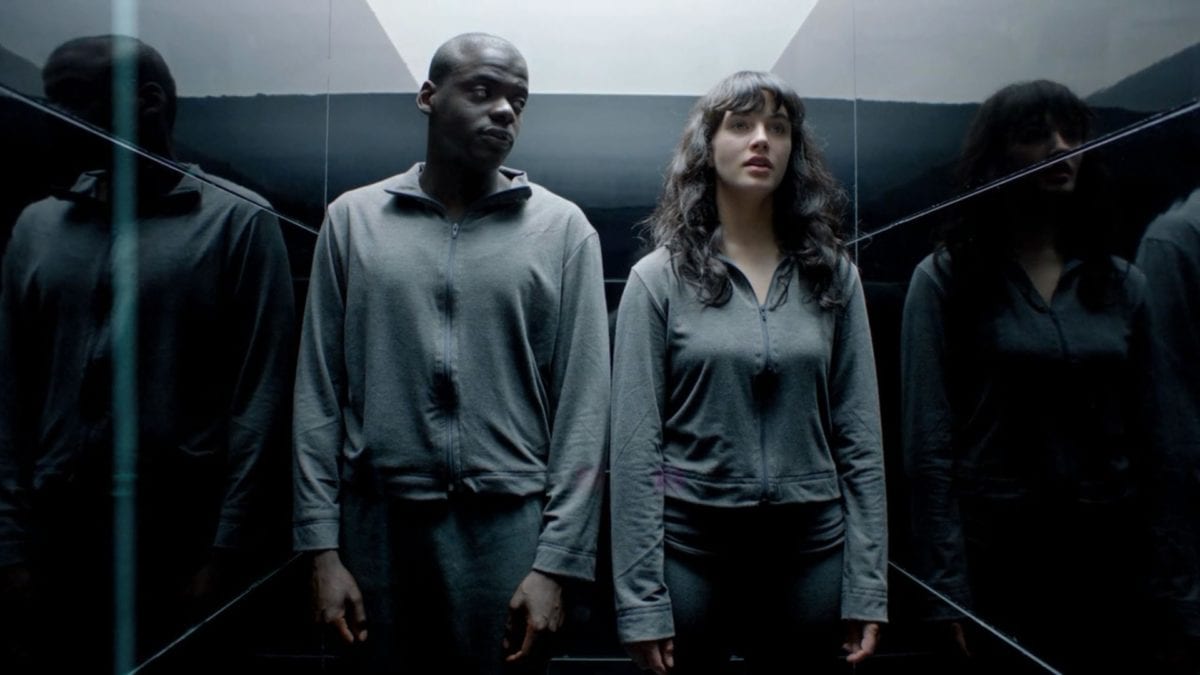 The Entire History of You (2011): Terzo episodio della prima stagione di Black Mirror, è ambientato in un mondo non dissimile al nostro, in cui però tutti hanno un impianto che permette di salvare ogni ricordo, per rivederlo (o mostrarlo ad altri) in ogni momento. Il protagonista Liam (Toby Kebbel) dopo una cena con amici comincia a sospettare che la moglie Ffion (Jodie Whittaker, il nostro Dottore!) abbia avuto in passato una relazione con uno degli altri invitati. Cerca di ottenere la verità dai ricordi di Ffion e del suo supposto ex, ma dalla curiosità all'ossessione il passo è breve.
Come spesso succede in Black Mirror, The Entire History of You parte da una tecnologia fittizia considerata positiva, o comunque ormai consolidata nella vita di tutti i giorni, per poi mostrarne progressivamente i lati negativi; l'episodio si snoda in un crescendo di tensione in cui il presente si mescola sempre di più a un passato impossibile da dimenticare.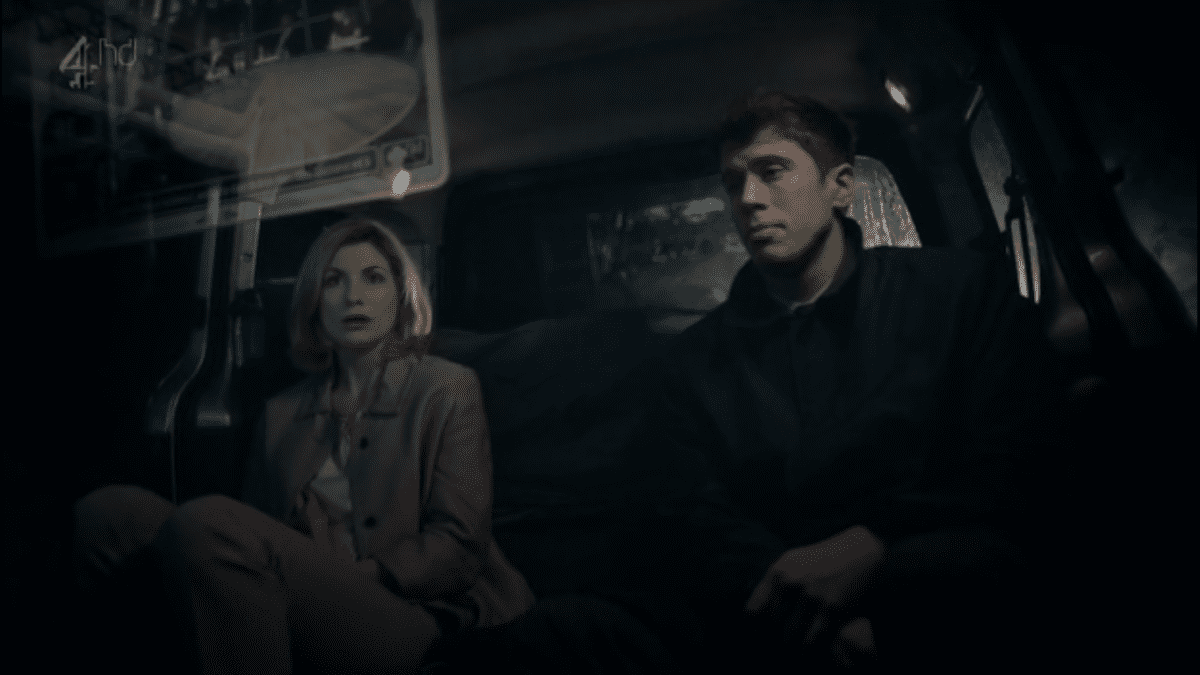 San Junipero (2016): È il 1987 e nella cittadina turistica di San Junipero, dove è festa ogni sera, la timida Yorkie (Mackenzie Davis) incontra l'estroversa Kelly, interpretata da Gugu Mbatha-Raw (che noi Whovians conosciamo come Tish, la sorella di Martha Jones). Le due sono molto diverse sia come carattere che come background, tuttavia si sentono fortemente attratte, e non passa molto tempo prima che si innamorino.
Bisogna però ricordare che siamo in Black Mirror, e la dolce storia di un amore estivo è solo la base per una realtà molto più complessa.
San Junipero è uno degli episodi più famosi della serie, soprattutto perché è il primo in assoluto a divergere dalla visione pessimistica tipica di Black Mirror e a mostrare che la tecnologia può essere utilizzata anche in modo positivo.
L'episodio ha avuto numerosi riconoscimenti, vincendo anche due Emmy Awards.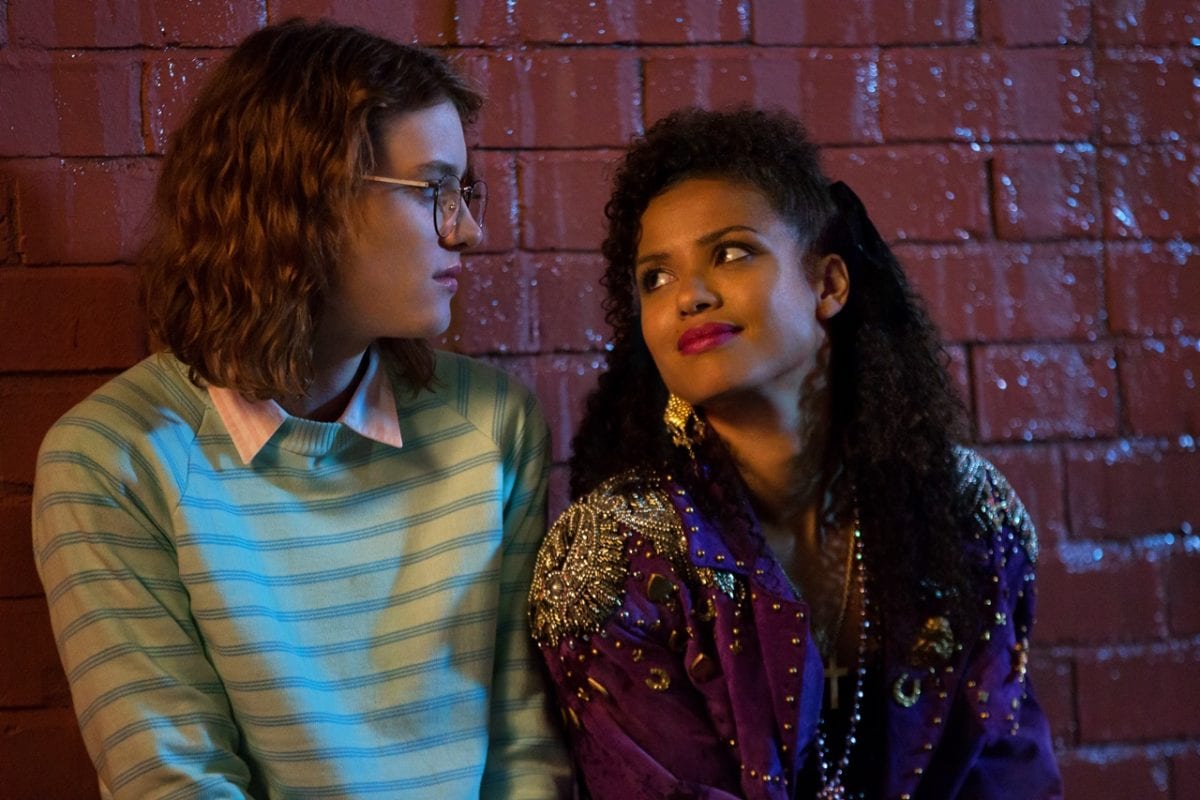 Hated in the Nation (2016): L'ultimo episodio della terza stagione di Black Mirror dura un'ora e mezza: è praticamente un film. E proprio come un film deve essere inteso, il classico crime britannico con quei poliziotti un po' ruvidi ma buoni che alla fine risolvono sempre il caso; poliziotte, in questo caso, una coppia investigativa formata da Karin Parke e Blue Colson, interpretate rispettivamente da Kelly Macdonald e Faye Marsay (Shona nell'episodio di Doctor Who Last Christmas).
Solo che qui siamo in Black Mirror, ed è tutto più inquietante e sinistro di come appare.
La vicenda parte da due problemi molto attuali, anche se apparentemente scollegati: la drastica riduzione del numero delle api nel mondo e le minacce sui social network. Solo che, appunto, questo è Black Mirror, per cui entrambe le questioni sono state portate a uno stadio successivo.
E, quando Karin e Blue capiranno in che modo sono collegate, sarà già tardi.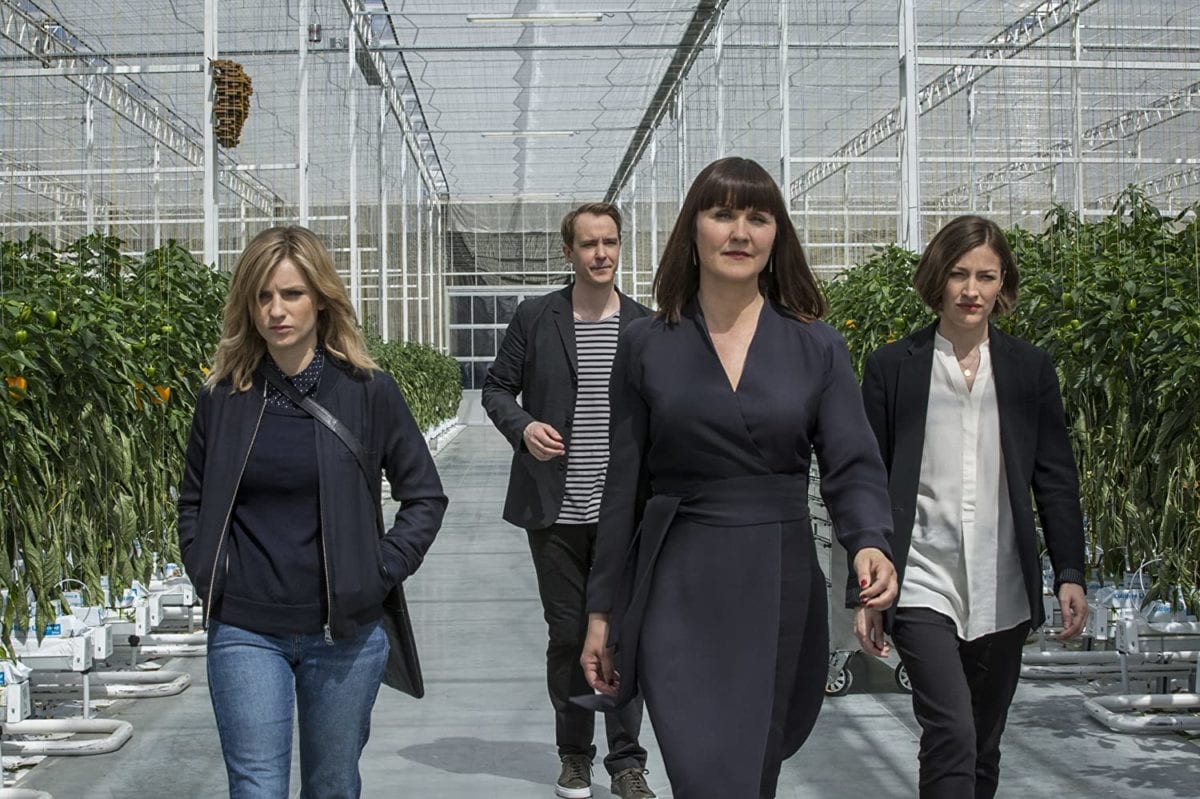 Black Museum (2017): Un'auto sfreccia nel deserto americano. Dentro c'è una ragazza inglese, Nish (interpretata da Letitia Wright, Anahson in Face the Raven), appena arrivata negli States per il compleanno del padre. Si ferma a una stazione di benzina abbandonata… e rifornisce l'auto grazie a un pannello solare, perché siamo nel futuro. Mentre attende che la carica sia completa, decide di visitare un museo del crimine lì vicino: l'ambientazione è volutamente inquietante, così come il proprietario del luogo, che le fa da cicerone… dobbiamo temere per lei? In fondo, stiamo guardando Black Mirror, dove i twist sono dietro l'angolo!
Black Museum (2017) è l'ultimo episodio della quarta stagione della serie, e ne costituisce praticamente una summa, con riferimenti più o meno velati a puntate del passato e una trama principale che continua a dividersi, disseminando allo stesso tempo tanti piccoli indizi per arrivare al finale.
Per il ruolo di Nish, Letitia Wright ha ricevuto una nomination agli Emmy Awards come Outstanding Supporting Actress.