Sacha Dhawan nasce il 1° Maggio 1984 a Bramhall, in una famiglia Indiana. Studia al Thomas Aquinas College, nella vicina Stockport, dove si avvicina alla recitazione, scoprendo l'autore Alan Bennett (con cui lavorerà a lungo), e comincia la carriera d'attore a soli 12 anni. In seguito, frequenta la Laine-Johnson Theatre School in Manchester, e impara anche a ballare il tip tap.
Debutta a teatro nel 2001 con East is East, a cui seguono The Witches (2002) e, soprattutto, The History Boys (2004–2006), di Alan Bennet, in cui interpreta il ruolo di Akthar. Dopo aver portato l'opera teatrale in giro per il mondo per due anni, tutto il cast originale prende parte anche all'omonimo film, nel 2006, e alla versione radiofonica. Dhawan recita poi in Pretend You Have Big Buildings (2007), Borstal Boy (2007) e Pornography (2008). Nel 2018 torna a lavorare con Bennet in Allelujah!
Al cinema appare in Splintered (2010), Girl Shaped Love Drug (2012), The Mystery of Edwin Drood (2012), After Earth (2013) e The Lady in the Van (2015), sempre di Bennet.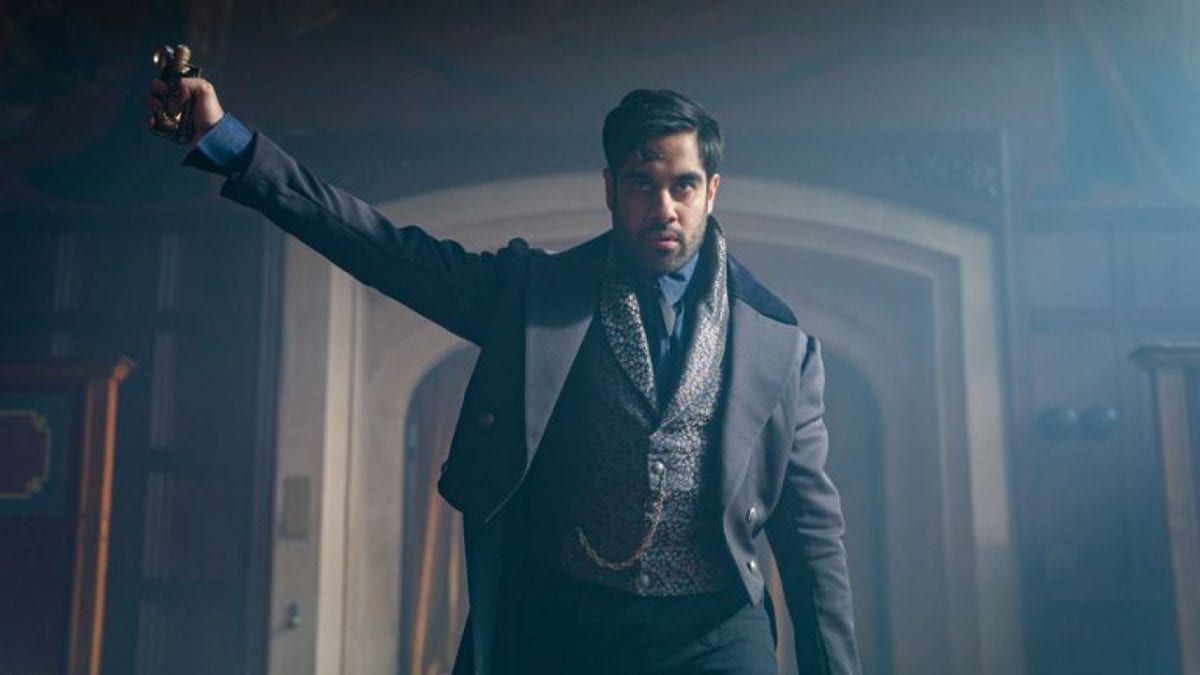 Debutta in televisione a 12 anni in Out of Sight (1997–98), a cui seguono City Central (1998), The Last Train (1999), Weirdsister College (2001–02), EastEnders: Perfectly Frank (2003) e Bradford Riots (2006), per cui vince il 2007 Royal Television Society Award nella categoria On-Screen Breakthrough. Dal 2008 al 2015 lavora come doppiatore in Chuggington, mentre recita in Wired (2008), Paradox (2009), Outsourced (2010–11), The Deep (2010), Five Days (2010), Last Tango in Halifax (2012), Being Human (2012), Welcome to India (2012) e The Tractate Middoth (2013).
Nel novembre 2013, Dhawan interpreta Waris Hussein, il primo regista di Doctor Who, nel film sulla genesi della serie An Adventure in Space and Time; come sappiamo, la sua avventura nel Whoniverse era appena agli inizi…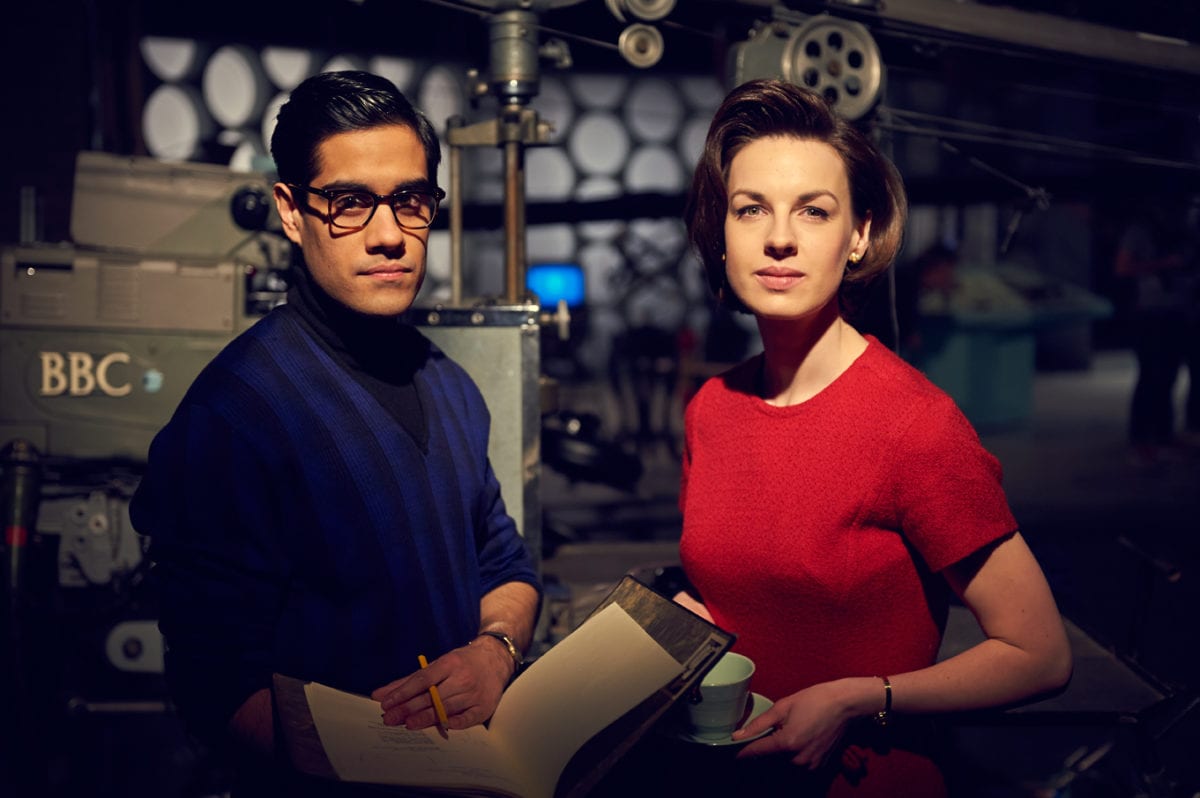 Nel 2014 appare in Utopia, 24: Live Another Day, In the Flesh, Line of Duty, In the Club e Mr Selfridge; l'anno successive recita in No Offence, Bugsplat!, Not Safe for Work e The Interceptor.
Nel 2017 interpreta il ruolo di Ajay – uno degli agenti A.G.R.A. – nella quarta serie di Sherlock, nonché Davos in entrambe le stagioni di Marvel's Iron Fist (2017–18). Lo stesso anno è anche il protagonista del film tv The Boy with the Topknot.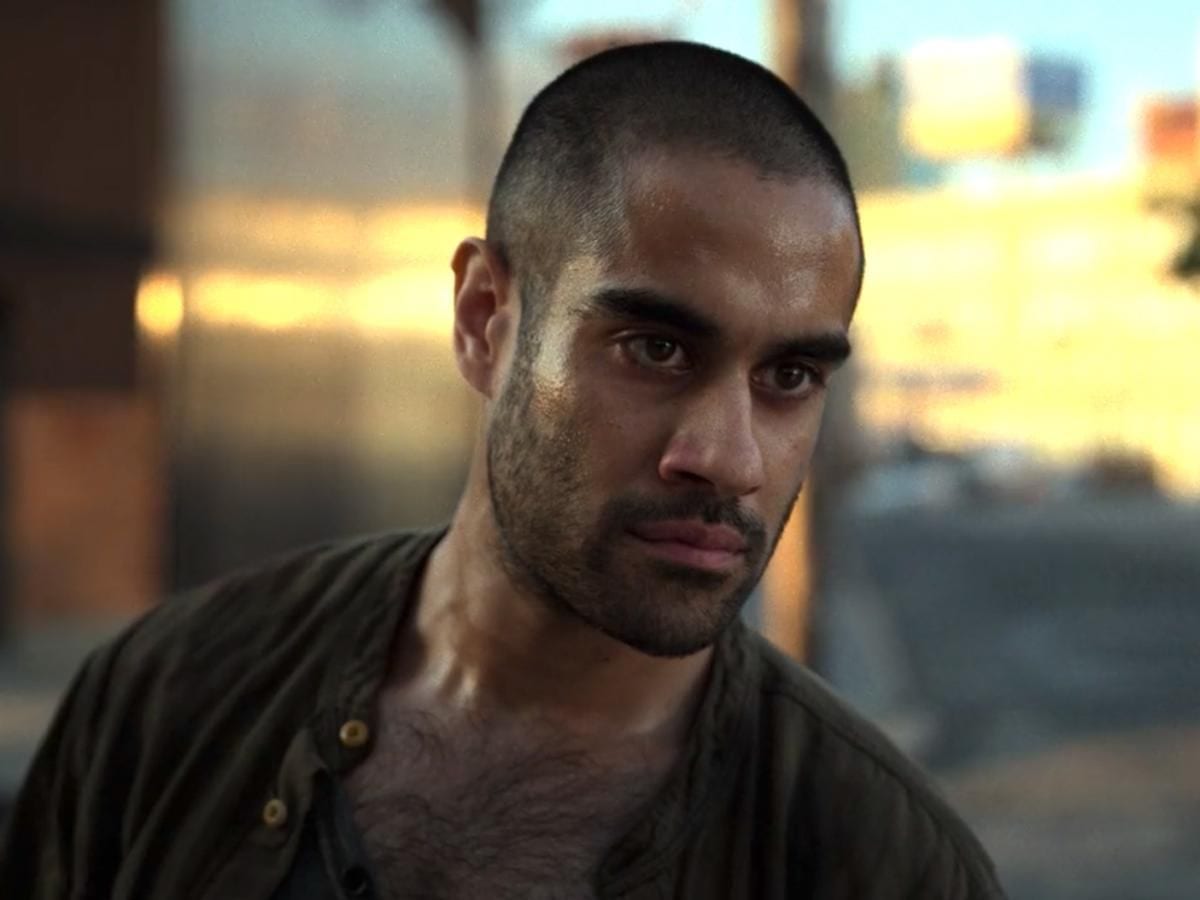 Nei primi giorni del 2020 "monopolizza" l'attenzione del pubblico britannico apparendo nella miniserie di Moffat & Gatiss Dracula e, soprattutto, interpretando a sorpresa il ruolo del Maestro nella dodicesima stagione di Doctor Who! Vi piacerebbe rivederlo in azione anche nella prossima serie???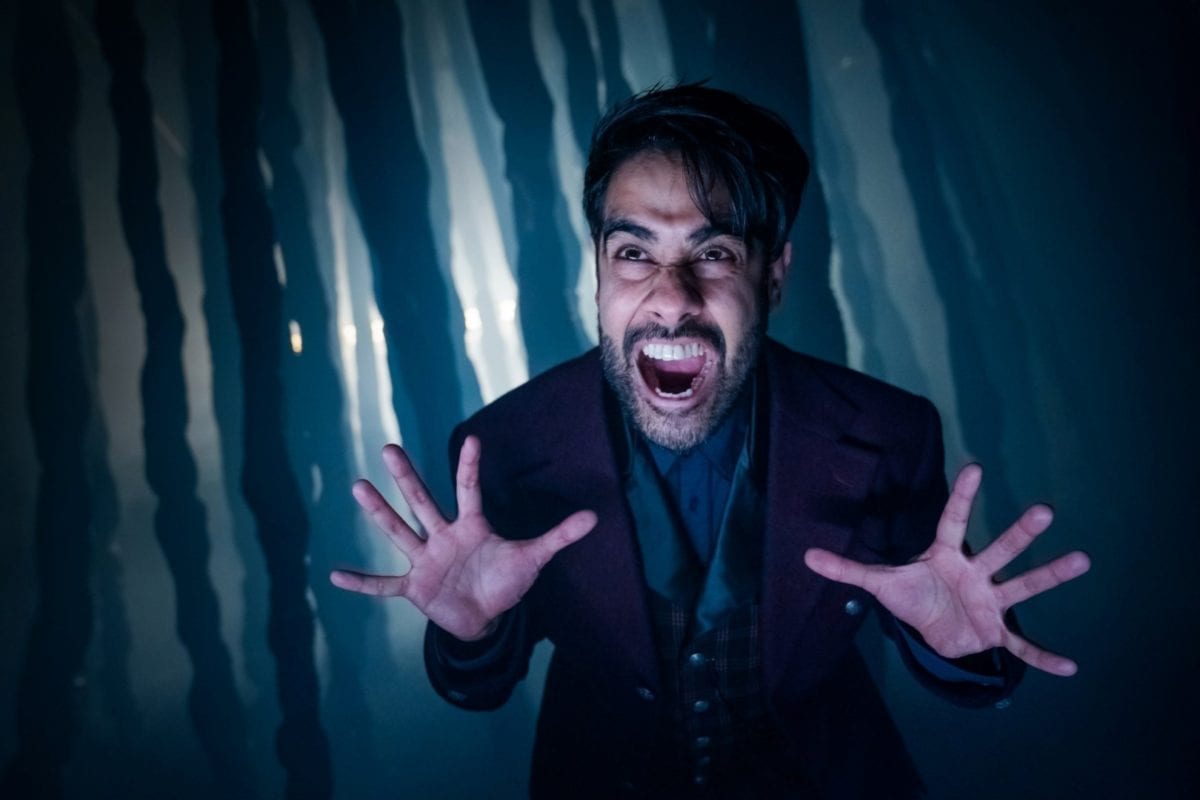 Nel 1983, un gruppo di brillanti studenti inglesi segue delle lezioni aggiuntive in preparazione ai test d'ingresso per le esclusive università di Oxford e Cambridge. Ai soliti professori si aggiunge il giovane e carismatico Irwin, i cui metodi finalizzati al riuscire negli esami si trovano subito in contrasto con quelli di Hector, docente che cerca di trasmettere l'amore per la conoscenza al di là della scuola. Il trimestre di lezioni sarà per i ragazzi occasione non solo di studio, ma anche per scoprirsi e maturare.
The History Boys nasce come un'opera teatrale – scritta da Alan Bennett – e mantiene l'eccellente cast originale anche nell'adattamento cinematografico. Molti degli attori, all'epoca emergenti, ora sono professionisti di successo. Alcuni sono particolarmente celebri per altri ruoli nel panorama britannico e internazionale: Samuel Barnett è protagonista di Dirk Gently's Holistic Detective Agency, Dominic Cooper ha interpretato Howard Stark nel MCU, James Corden (che non ha certo bisogno di presentazioni!), Russell Tovey, Samuel Anderson e Sacha Dhawan sono apparsi tutti in Doctor Who. Inoltre, il compianto Richard Griffiths e Frances de la Tour sono rispettivamente zio Vernon e Madame Maxime nell'universo di Harry Potter.
È una commedia dai toni brillanti e dai temi profondi, che celebra le figure di chi insegna e di chi desidera imparare e, al di sopra di tutto, il desiderio di conoscere e conoscersi.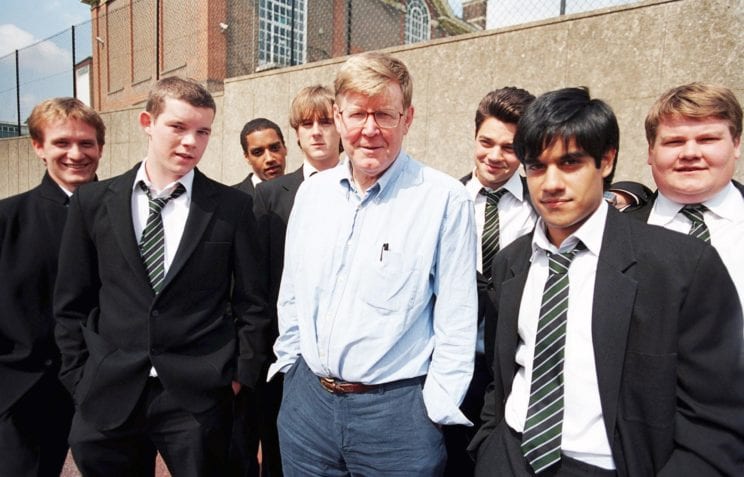 Katherine (Zawe Ashton) è una dipendente pubblica che, per tagli al budget, viene trasferita da Londra in un posto sperduto. Sulla carta dovrebbe essere l'ufficio preposto all'aiuto e all'integrazione degli immigrati – progettato e fortemente voluto da lei stessa – ma in pratica è diventato il posto dove spedire i dipendenti peggiori, o in esubero. Ciliegina sulla torta, il Ministero pare deciso a farli chiudere, se entro breve non daranno risultati soddisfacenti.
Not Safe for Work è una miniserie di 6 episodi che si presenta inizialmente come una comedy… ma non fatevi ingannare dalle apparenze, perché le risate diventano presto amare. I personaggi vengono inizialmente presentati come degli stereotipi o dei comic relief, ma rapidamente assumono connotati a tutto tondo.
In particolare, Sacha Dhawan fa il suo ingresso come il manager totalmente incompetente dell'ufficio… ma la sua evoluzione vi potrà sorprendere.
È il breve ma esaustivo ritratto di un'umanità – e una generazione – variegata e sgangherata, che di fronte ai vari acciacchi della vita riesce sempre a rialzarsi e a (farci) sorridere.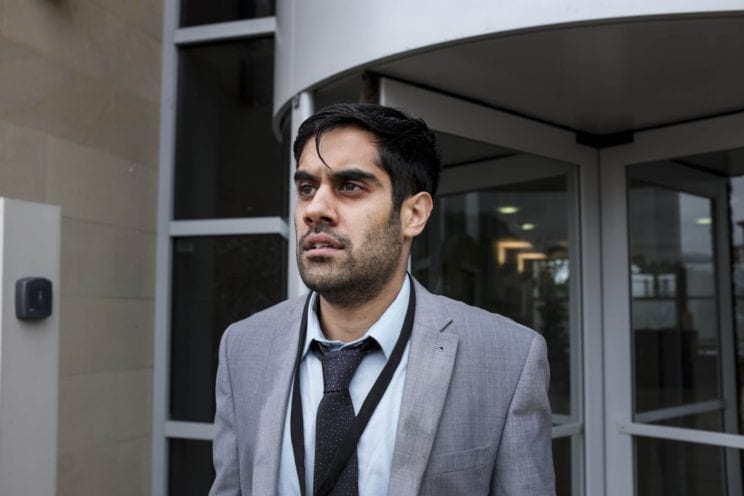 Tratto dall'autobiografia del giornalista e scrittore Sathnam Sanghera, il film mostra il suo tentativo di conciliare la sua vita presente con la storia della sua famiglia. Sathnam, interpretato da Sacha Dhawan, è nato e cresciuto in Inghilterra in una famiglia indiana, immerso nella cultura e nelle tradizioni Sikh; diventato adulto, tuttavia, si distacca progressivamente dalla sua comunità d'origine.
Quando si ritrova a un passo dal matrimonio con una ragazza inglese, Laura, non ha ancora nemmeno confessato ai parenti di avere una relazione. Tornato a casa per raccontare finalmente tutta la verità, comincia quasi per caso a indagare sulle origini della sua famiglia, e sulla storia dei suoi genitori: come può lui, che come lavoro fa domande alle persone, avere così tante lacune sul suo passato?
The Boy with the Topknot mi ha permesso di osservare un lato di Sacha Dhawan che non avevo ancora visto, in un'interpretazione intensa ma misurata che mostra, ancora una volta, tutta la sua poliedricità come attore.