NIKOLA TESLA'S NIGHT OF TERROR – Recensione SPOILER di Dalek Oba
Ordunque, siamo giunti all'episodio storico (il primo, perlomeno. Suppongo) della dodicesima stagione. Le storyline ambientate nel passato, specialmente quelle con un determinato personaggio storico, sono uno dei miei elementi preferiti di Doctor Who e, anche in questo caso, sono rimasta soddisfatta. C'è anche da dire che Nikola Tesla's Night of Terror (che da ora in poi sarà chiamata NTNT per fare prima) a livello mio personale è "storica" non tanto per lo scienziato in sé, quanto per il suo interprete, Goran Visnjic, di cui sono perdutamente innamorata da quando avevo otto anni o giù di lì.
Goran era uno dei protagonisti di E.R. medici in prima linea, il Dottor Luka Kovac, bello quanto talentuoso, quanto tormentato… perfettamente in linea con gli standard dello show, insomma. Devo dire che, negli anni, ho continuato a tenere d'occhio la sua carriera (ne parlerò di sicuro in modo più approfondito nella rubrica Guest Who, che a marzo ricomincia!), ma in modo piuttosto distratto… per cui vederlo comparire in Doctor Who è stata un'ottima sorpresa! E poi nei panni di Nikola Tesla, mica di CoprotagonistaUmanoRandom#972.
…ma ora parliamo dell'episodio! In onore dei vecchi tempi, la linea di demarcazione spoiler sarà una sigla di E.R. random tra le seicentordici della serie.
Non saprei dire con certezza se NTNT sia diventato il mio episodio preferito dell'era 13… ma di certo è sul podio. È uno dei rari casi in cui troviamo un personaggio che può tranquillamente essere alla pari col Dottore in termini di intelligenza e ingegno ma, soprattutto, è uno dei rarissimi casi in cui questa parità viene riconosciuta sia da lui… che dal Dottore stesso. Tredici è una vera e propria fan di Tesla… al contrario, è leggermente deprimente che Yaz e Ryan non sapessero chi fosse, ma spero che fosse giusto una "licenza poetica" per permettere al Dottore di spiegare meglio la sua storia. Credo che sia la mia unica critica all'episodio… quisquilie, insomma.
Tesla è storicamente realistico e "dottoresco" al tempo stesso, è geniale ed eccentrico… ha perfino una companion! Ogni sua scena è una gioia da vedere, tra gli ottimi dialoghi e la recitazione di Goran Visnjic, anche se le mie preferite sono quelle dentro al Tardis. Tesla non può ovviamente conoscere tutta la tecnologia dietro alla macchina del tempo, eppure in qualche modo la intuisce, e la osserva senza lo sgomento tipico di chi ci entra per la prima volta, bensì con gli occhi colmi di meraviglia. Con il Dottore condivide questa meraviglia nei confronti del mondo, la sete di conoscenza, e la passione nel costruire, che in Tredici è effettivamente più presente rispetto ai suoi predecessori. Purtroppo, anche Tesla come il Dottore è largamente incompreso dai suoi pari… ma non ha la possibilità di rubare un Tardis e volare verso nuovi mondi. Il che mi fa pensare quanto sarebbe effettivamente bello averlo a bordo del Tardis per un pochino… anche solo un paio di episodi.
Invece a quanto pare Tesla sarà "condannato" a rimanere uno dei personaggi "one shot", di cui però ci ricorderemo a lungo, ne sono certa. Personalmente gli auguro la stessa fortuna che nella serie ha avuto Van Gogh!!! A tal proposito… per certi versi NTNT ricorda l'episodio di Vincent, ma non solo! Credo che sia una storia volontariamente ricca di citazioni del NuWho (che fra due mesi compie 15 anni, quindi a suo modo sta diventando una serie classica… come la Serie Classica), alcune proprio esplicitate, altre non dette ma comunque evidenti.
C'è anche un ritorno, ovvero Anjili Mohindra, attrice che qui interpreta la regina degli Skithra, e che in The Sarah Jane Adventures era Rani Chandra. Le altre guest star sono Robert Glenister nei panni di Edison e Haley McGee in quelli di Dorothy, assistente di Tesla.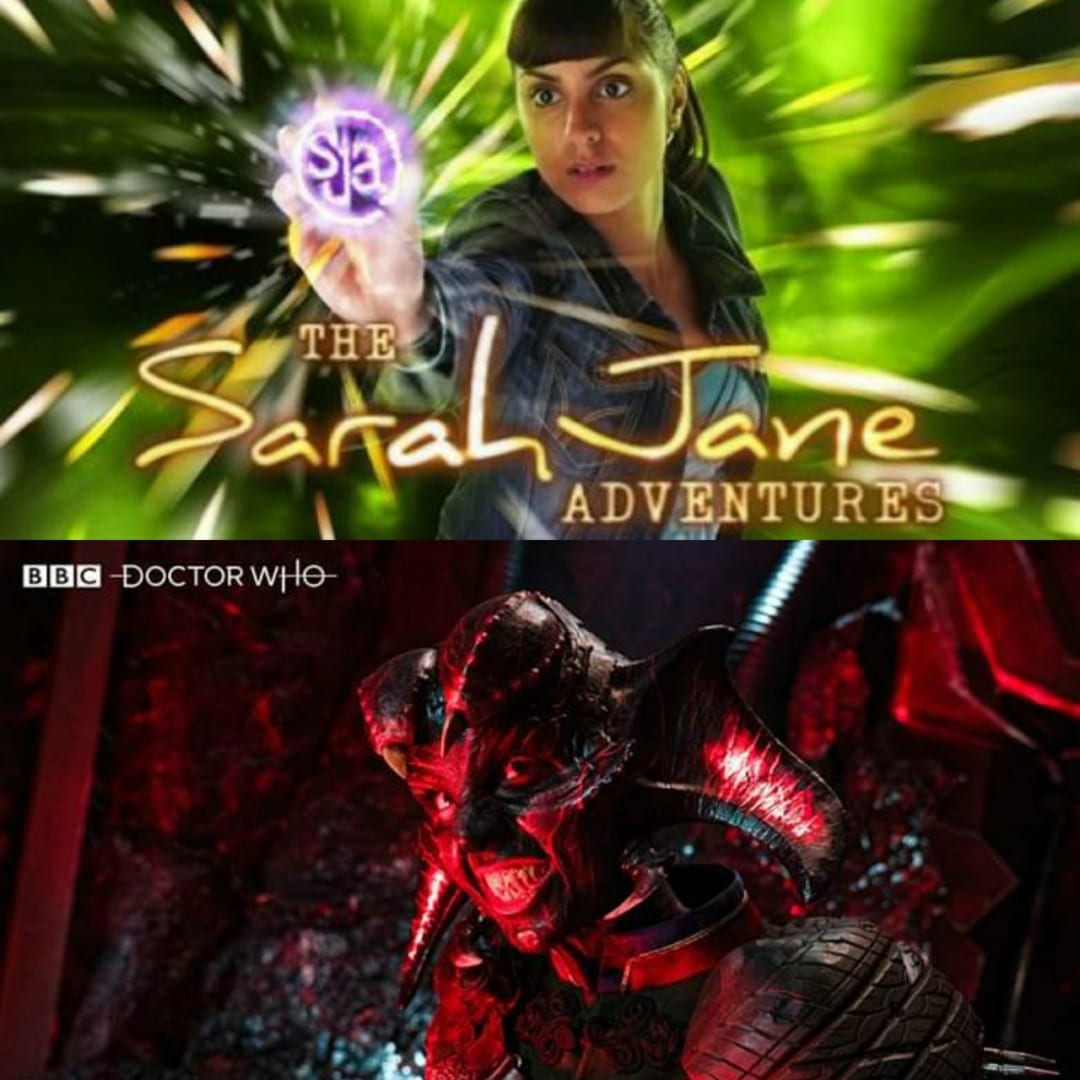 Credo di non aver altro da dire… a parte un paio di consigli di visione per chi volesse saperne di più su Tesla: The Prestige (2008), che è assolutamente fittizio, ma bellissimo… e poi Tesla è interpretato da David Bowie. Poi il più recente The Current War (2019), dal punto di vista di Edison e con un cast inspiegabilmente per metà britannico… però hey, ci sono Benedict Cumberbatch e Tom Holland!
…nessuno dei due fa Tesla, per scoprire il suo interprete guardate il film!
Io vi saluto e vi do appuntamento al sesto episodio, in cui vi racconterò come la penso senza fare nemmeno uno spoiler!