5 episodi poco apprezzati (ma che a me piacciono)
1 Boom Town. La trama sarà anche leggera, ma le dinamiche trai protagonisti (si sono aggiunti Mickey e Jack) sono deliziose. Inoltre la cena tra il Dottore e la Sleetheen è una delle mie scene preferite, piena di humor e, si, anche di una certa sensualità, complici due attori fantastici. Ci serviva più tempo con il nono Dottore!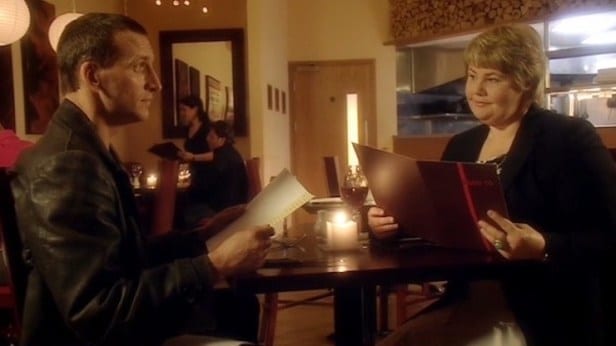 2 Love & Monsters. L'Abzobaloff è tremendo e il finale è orribile, è vero. Ma i primi tre quarti della puntata mi piacciono tantissimo. Adoro Elton e la L.I.N.D.A. e le scene con Jackie sono da sbellicarsi. Sarò l'unico ma difendo (una parte) della puntata.
3 The Doctor, the Widow and the Wardrobe. Ok, qui mi avete preso in contropiede. Nemmeno sapevo che questa puntata fosse così poco apprezzata. È uno speciale minore, d'accordo, ma ha un'atmosfera fiabesca inusuale, fa emozionare, ridere e ha un undicesimo Dottore scatenato. Non mi sembra poco.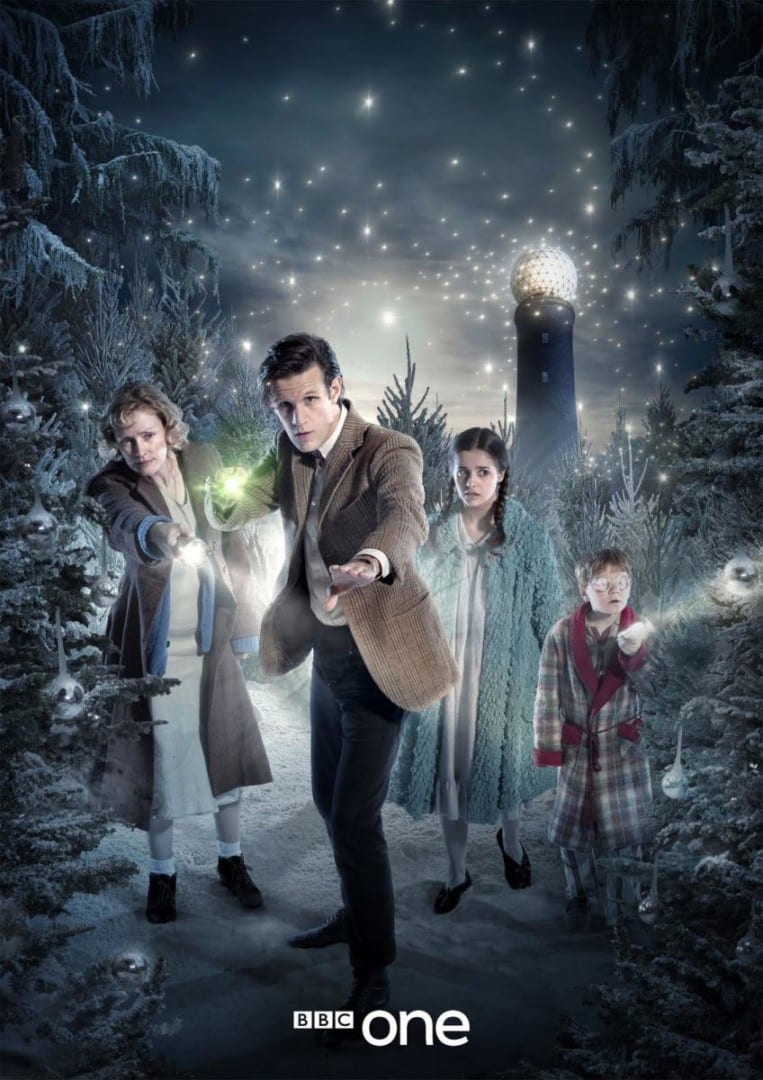 4 Sleep No More. Questa la capisco. È strana, non sembra avere molto senso, delude ogni aspettativa su una puntata del Dottore. Non ha nemmeno il titolo! Ma è un tentativo coraggioso di fare qualcosa di diverso, ben venga. Sarà macchinosa, ma non sono d'accoordo sul fatto che la storia non abbia senso. Nel complesso l'ho trovata una bella ventata di aria fresca. Bella? Forse no, ma almeno interessante.
5 Aracnids in UK. Dietro una trama puerile e sconclusionata e personaggi scritti male e senza un vero senso di esistere si nasconde invece un intelligente specchio della moderna società aracnofobica che… No, scusate, non ci riesco nemmeno io. Non riesco a salvarlo nemmeno in una trattazione semiseria come quella di oggi. Forse mi avete già sentito dirlo, ma per me questo è il peggior episodio di Doctor Who mai fatto.