Georgia Moffett nasce a Londra il 25 dicembre 1984 in una famiglia di attori: il papà Peter Moffett (cognome d'arte Davison, il nostro Quinto Dottore) e la mamma Sandra Dickinson.
Frequenta la St Edward's School di Oxford, ma nel mentre comincia a recitare già a 15 anni, debuttando nella serie Peak Practice (1999), per poi apparire in altri show come The Bill (2002), The Second Quest (2004), Holby City (2004), Where the Heart Is (2004–2005), Like Father Like Son (2005), Tom Brown's Schooldays (2005), Bonkers (2007), Casualty (2007), Fear, Stress and Anger (2007) e The Last Detective (2007), gli ultimi due insieme a suo padre.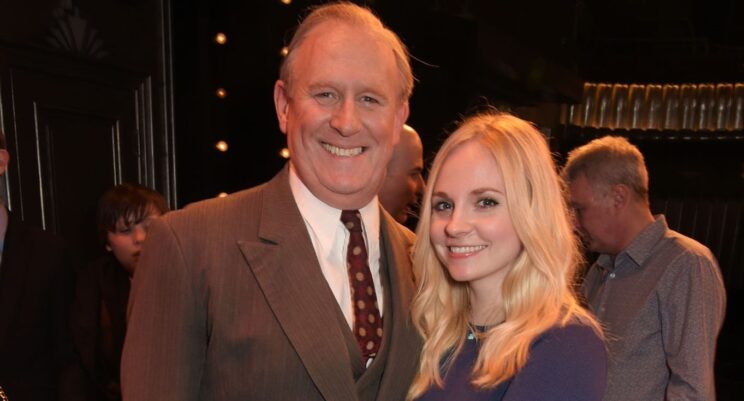 Sempre nel 2007 recita per la prima volta a teatro, nel ruolo di Mathilde Verlaine in Total Eclipse. L'anno successivo raccoglie l'eredità whovian di famiglia apparendo nell'episodio della quarta stagione The Doctor's Daughter… in cui interpreta proprio Jenny, la figlia (clone) del Dottore! È una circostanza piuttosto fortunata, dato che ha modo di conoscere David Tennant, con cui inizierà una relazione dopo poco.
I rapporti con Doctor Who comunque non si interrompono, dato
che negli anni presta la voce a vari audiodrama, nel ruolo di Jenny ma non solo.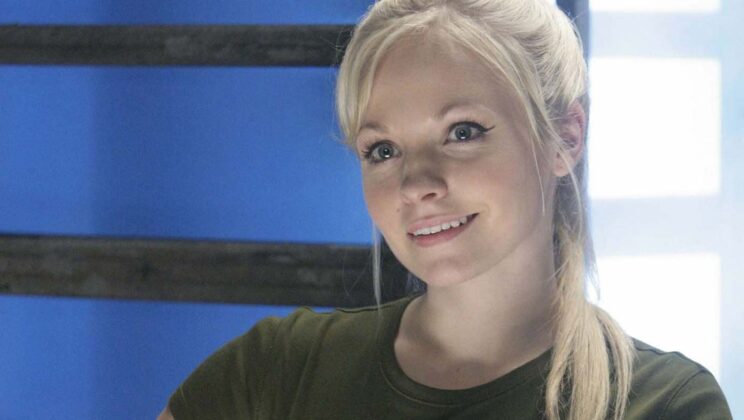 Nel 2010 torna a teatro con Hens e in tv con Thorne: Sleepyhead. Nel 2012, dopo lo spettacolo What the Butler Saw, sceglie di prendersi una pausa dalla recitazione per dedicarsi alla famiglia; sono eccezioni il film The Five(ish) Doctors Reboot (2013) e il corto scritto e diretto dalla sua migliore amica Daisy Aitkens, 96 Ways to Say I Love You (2015), in cui recita insieme a David. In entrambi i casi, Georgia è anche produttrice, ruolo in cui si rivela particolarmente abile.
Nel 2017 torna sulle scene con la miniserie In the Dark e con un cameo nel film You, Me and Him, da lei prodotto. Negli anni successivi riprende il ruolo di produttrice per altri lavori del marito, il podcast David Tennant Does a Podcast With… (2019), e la comedy Staged (2020-2021), in cui è anche attrice.
Georgia ha il primo film, Tyler Moffett, nel 2002, a soli 17 anni. Proprio per questa esperienza, supporta ora Straight Talking, un'associazione benefica che educa gli adolescenti sull'argomento delle gravidanze in giovane età.
Dopo aver conosciuto David Tennant nel 2008, si fidanza ufficialmente con lui nel gennaio 2011, e nove mesi dopo nasce Olive. I due si sposano a dicembre 2011, e David adotta legalmente anche il primo figlio di lei, che cambia ufficialmente nome in Ty Tennant. Negli ultimi anni la famiglia si è allargata ulteriormente con le nascite di Wilfred nel 2013, di Doris nel 2015 e di Birdie nel 2019.
Recentemente Ty, ormai adolescente, ha deciso di seguire le orme di genitori e nonni, diventando a sua volta un attore. Lo vedremo mai in Doctor Who???
Fervono i preparativi dei festeggiamenti per i 50 anni di Doctor Who. Grandi cose attendono i fan, in particolar modo lo speciale The Day of the Doctor. I problemi sopraggiungono però quando gli attori Peter Davison, Colin Baker e Sylvester McCoy – rispettivamente Quinto, Sesto e Settimo – si rendono conto di non essere stati chiamati per recitare nell'episodio. Comincia così il loro rocambolesco viaggio per raggiungere il set e apparire in scena… in un modo o nell'altro.
The Five(ish) Doctors Reboot è un divertentissimo mediometraggio (che potete guardare QUI!!!) scritto e diretto dallo stesso Peter Davison, che conta innumerevoli comparsate di attori del Whoniverse.
Qui Georgia figura non solo come produttrice, ma anche nella parte di se stessa; inoltre, anche i suoi figli appaiono in piccoli camei.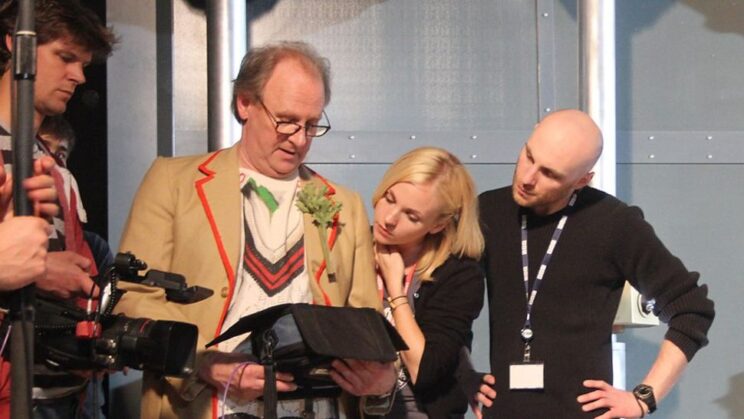 Olivia (Lucy Punch) ha quasi quarant'anni, è avvocato, professionale, elegante, iper-organizzata. Alex (Faye Marsay, l'abbiamo già vista in Last Christmas) ha meno di trent'anni, è un'artista emergente, caotica, disordinata. Non potrebbero esse-re più diverse… ma si sa, gli opposti si attraggono, e loro due sono follemente innamorate l'una dell'altra. La faccenda si complica – perché si complica SEMPRE – quando cominciano a discutere della possibilità di mettere su famiglia, con un matrimonio e, soprattutto, un figlio: Olivia sostiene di essere pronta, Alex più che altro è nel panico.
Entra in scena in modo inaspettato John (lui, proprio lui, David Tennant!), il… pittoresco vicino di casa, che si ritrova più o meno coinvolto nelle loro vite… complicando la faccenda ulteriormente.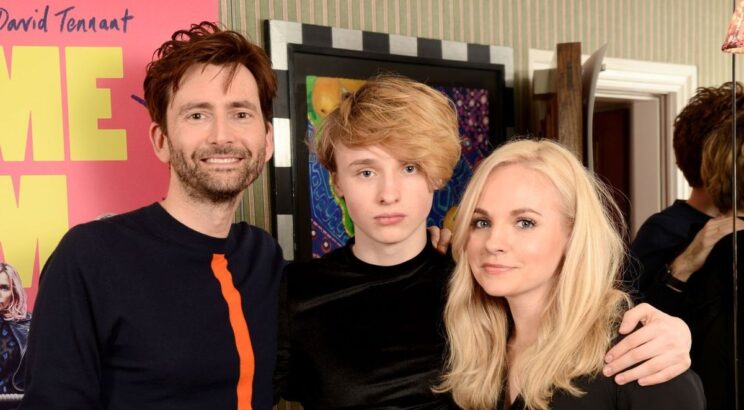 You, Me and Him è una commedia… ma non aspettatevi cuoricini o fiorellini: è terribilmente scorretta, spesso sboccata, decisamente divertente, e con dei momenti drammatici in modo devastante. Tuttavia, tutto ciò che sulla carta pare destinato a non funzionare, in questo caso funziona, per merito soprattutto dei tre protagonisti.
Postilla dedicata alle guest star, tutte "prestate" dalla famiglia Tennant: Georgia nei panni di una donna in-cinta (non è dato sapersi se fosse trucco o meno), Peter Davison è un professore, mentre i piccoli Olivia e Wilfred interpretano due pesti che una delle protagoniste conosce al supermercato!
Questa miniserie è ovviamente il sequel di Good Omens.
…no, non è vero. Però i protagonisti sono sempre David Tennant e Michael Sheen. Tutto parte dal loro progetto di portare a teatro Sei personaggi in cerca d'autore di Pirandello… ma ovviamente la pandemia ha mandato tutto in fumo. Staged parte proprio da qui, da attori e regista confinati ognuno a casa propria, che tentano comunque di provare le battute in videochiamata, per essere pronti per la riapertura dei teatri. Ovviamente, NULLA andrà per il verso giusto. Con sommo divertimento di noi spettatori.
Oltre i tre malcapitati protagonisti, a inserirsi nelle videochiamate ci saranno amici, colleghi e, soprattutto, familiari… soprattutto Georgia Tennant che, ogni volta che appare on screen, ha il potere di rubare la scena a tutti … marito compreso!
Visto il successo, Staged ha avuto anche una seconda stagione, andata in onda a partire da gennaio 2021.