Brett Goldstein è un attore, sceneggiatore e comico britannico, che si forma prima alla Warwick University, per poi andare a studiare recitazione alla American Academy Of Dramatic Art di New York. Nel frattempo, comincia a scrivere degli spettacoli per l'Edinburgh Fringe Festival, ma in breve tempo cambia idea e decide di dedicarsi alla comicità, debuttando come stand-up comedian nel 2006 in Brett Goldstein Grew Up in a Strip Club, a cui seguono altri tre spettacoli: Brett Goldstein Contains Scenes Of An Adult Nature, Brett Goldstein: Burning Man e Brett Goldstein: What Is Love Baby Don't Hurt Me.
Nel mentre recita nelle serie The Bill (2009), Derek (2012–2014), Drifters (2013–2016), Uncle (2014–2017), Hoff the Record (2015–2016), Catherine Tate's Nan (2015), Undercover (2015) e Drunk History (2016–2017), e nei film The Knot (2012), Howl (2015), SuperBob (2015) e Adult Life Skills (2016), insieme a Jodie Whittaker, per il quale vince il BIFA come Miglior Attore Non Protagonista.
Sempre nel 2016, è nel cast del The Catherine Tate Live Show, spettacolo teatrale che riprende moltissimi degli sketch comici di Catherine Tate, mentre nel 2018 comincia il podcast (ancora in corso) Films to Be Buried With, in cui invita le varie guest star a parlare dei film che sono stati fondamentali nella loro vita.
Le strade di Brett e Doctor Who si incrociano quando viene chiamato a interpretare Astos, l'infermiere capo della nave medica Tsuranga che rimane vittima della furia famelica di uno Pting. Ovviamente, stiamo parlando dell'episodio dell'undicesima stagione The Tsuranga Conundrum.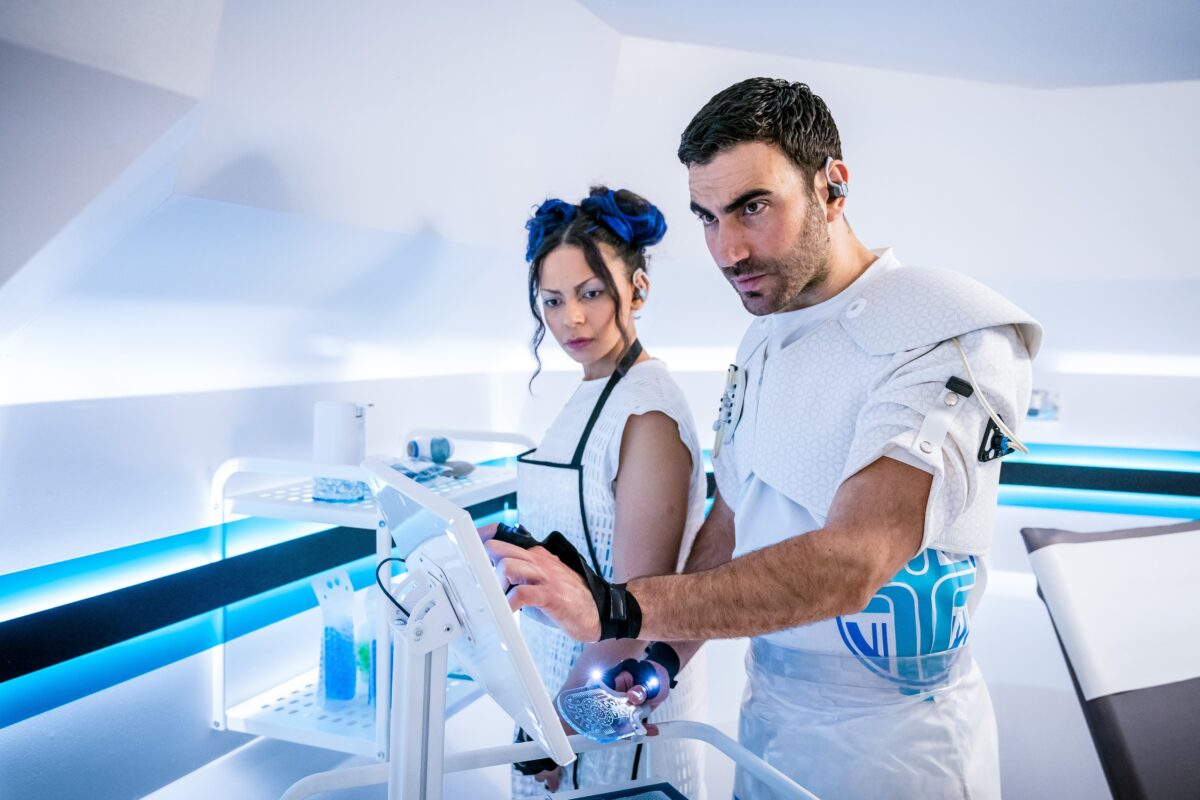 Al momento, Goldstein è impegnato come attore nella comedy Ted Lasso (2020), e come sceneggiatore di Soulmates (2020), serie antologica scritta insieme al collega Will Bridges e basata sul loro corto For Life (2013).
---
Consigli di visione: Ted Lasso (2020 – in corso)
Il Richmond è una squadra della Premier League inglese in seria difficoltà e in odore di retrocessione. La sua nuova proprietaria, con una mossa inaspettata, decide di assumere come allenatore lo statunitense Ted Lasso (Jason Sudeikis), che però si è occupato per tutta la vita di football americano – a livello studentesco, per giunta – e ha delle idee molto vaghe sulla cultura britannica in generale, figuriamoci sul calcio. Eppure, il suo approccio totalmente positivo e anticonformista porterà a risultati inaspettati, sia sul campo che nella vita della squadra.
Brett Goldstein qui interpreta il capitano Roy Kent, calciatore ormai a fine carriera ma con un passato brillante, il cui carattere cupo lo fa subito scontrare con Lasso, con cui però condivide il senso di responsabilità nei confronti degli altri giocatori.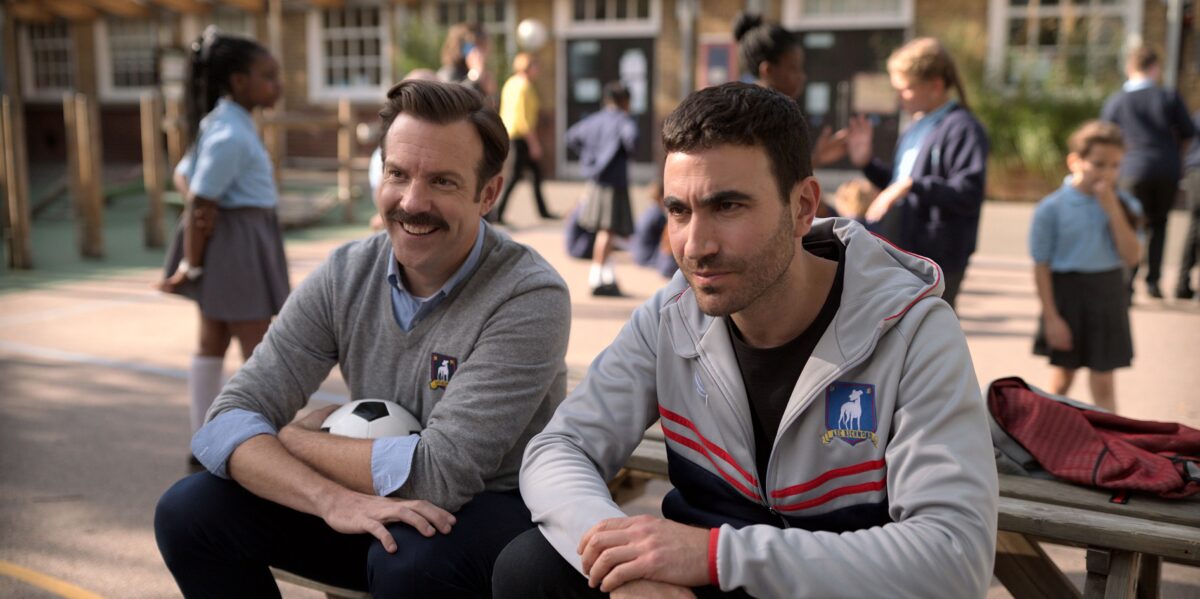 La serie ha avuto immediatamente un grandissimo successo, venendo rinnovata per altre due stagioni, e vincendo vari premi, tra cui 3 Critics' Choice Television Awards e un Golden Globe per Jason Sudeikis. È una gioia da guardare, è scritta, diretta e interpretata in modo brillante e fa venir voglia di recuperare tutti gli episodi in una volta sola! E sì, la capirete benissimo anche senza conoscere il calcio. Voglio dire, nemmeno il protagonista ne sa molto…