Maxim Alexander Baldry nasce il 5 gennaio 1996 a Londra, in una famiglia per metà inglese e per metà russa, composta da mamma Carina, papà Simon e da Vic, il fratello maggiore. I Baldry si trasferiscono prima a Mosca e poi a Varsavia, per tornare infine in Inghilterra quando Max ha 7 anni. Fin da piccolo si appassiona al mondo della recitazione, prendendo parte a molti spettacoli amatoriali, per poi cominciare a frequentare la Jacke Palmer Stage School nel 2005.
Debutta nel 2007, a soli 11 anni, nel film Mr Bean's Holiday, in cui recita al fianco di Rowan Atkinson nel ruolo del piccolo Stepen, che gli porta premi e riconoscimenti. Lo stesso anno appare anche nella serie Rome, nei panni di Cesarione.
A 12 anni comincia a lavorare a teatro, nella produzione The Rose Tattoo; nel 2010 viene poi selezionato per entrare nel National Youth Theatre. Tra le sue esperienze annovera inoltre il doppiaggio e la radio: recita con Toby Jones su BBC Radio 4 nell'adattamento di A Prayer For Owen Meany di John Irvine.
Nel 2016 e 2017 lavora nella soap opera britannica Hollyoaks nel ruolo di Liam Donovan, per poi apparire in Lake Placid: Legacy (2018), Years and Years (2019), Last Christmas (2019) e Strike Back: Vendetta (2020).
In Doctor Who compare nell'episodio della dodicesima stagione The Haunting of Villa Diodati, nel ruolo di John Polidori.
Prossimamente reciterà in un ruolo da protagonista nella serie Amazon tratta da Il Signore degli Anelli.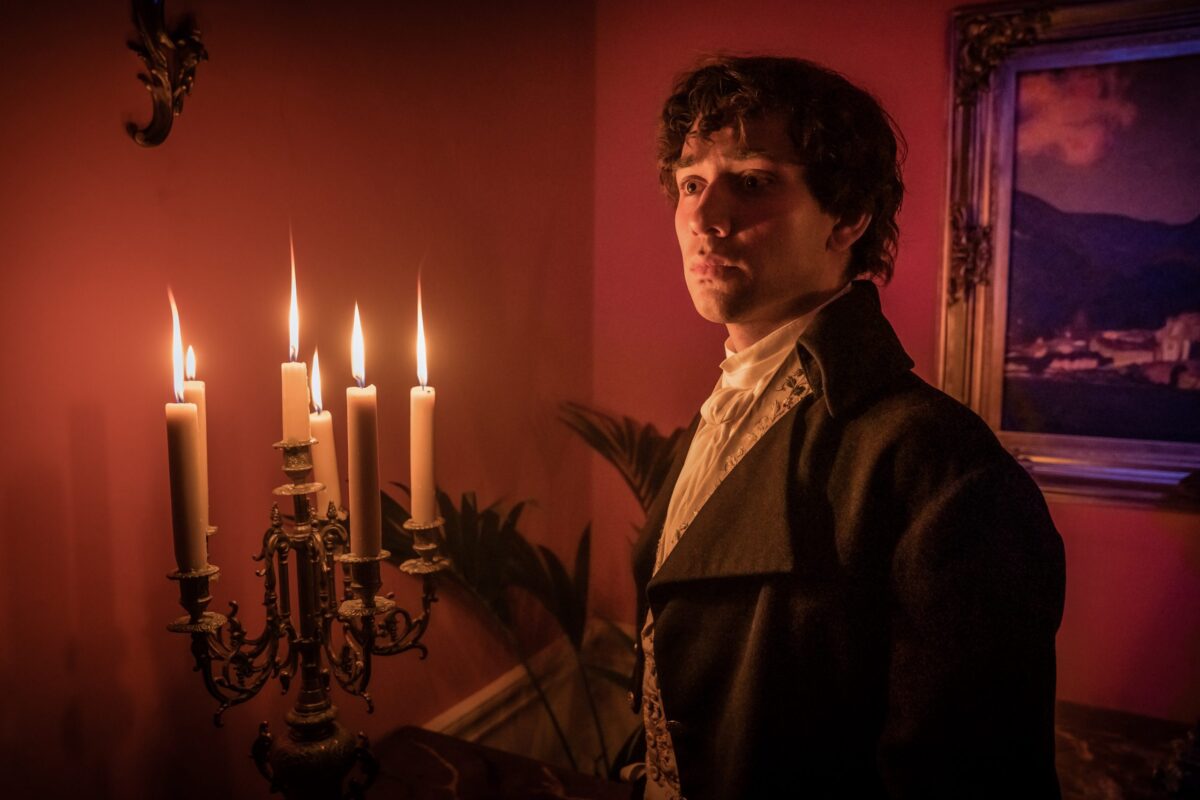 Consigli di visione: Years and Years (2019)
I Lyons sono una normalissima famiglia di Manchester, composta da nonna Muriel (Anne Reid) e dai quattro fratelli Stephen (Rory Kinnear), Edith (Jessica Hynes), Daniel (Russel Tovey, il nostro Alonso!) e Rosie (Ruth Madeley), ognuno preso da lavoro, figli, interessi vari, ma sempre con un forte legame col resto dei parenti. La storia dei Lyons inizia nel presente, per poi improvvisamente accelerare e mostrarli nel futuro, un futuro in cui il mondo, e in particolare la Gran Bretagna (visto che la storia è ambientata lì), viene messo sempre di più alla prova da drammatici cambiamenti geopolitici. Una cosa è certa: 15 anni dopo, al termine della serie, nessuno di loro sarà più lo stesso.
Years and Years è una serie scritta dalla nostra vecchia conoscenza Russell T Davies, ed è probabilmente la sua opera più pessimista, uno sguardo sul prossimo futuro e sulle sue possibili peggiori evoluzioni, che però alla fine, proprio quando sembra tutto perduto, non manca di mostrare un'incrollabile speranza.
Maxim Baldry qui interpreta Victor, un ragazzo costretto a fuggire dal suo paese poiché gay, e rifugiato in Inghilterra. Lui e Daniel vivono una storia d'amore intensa, ma funestata dalle circostanze.