Recensione 5×12, The Pandorica Opens, 5×13 The Big Bang
Siamo arrivati ai pezzi forti. Non vi nego che il finale della quinta stagione sia forse il mio momento preferito in tutto Doctor Who. È epico, commovente, intrigante e dannatamente divertente. Sono rimasto sorpreso quando ho scoperto che a molti non piace, che pensano che la gestione Moffat sia confusa e inconcludente. Ma andiamo con ordine.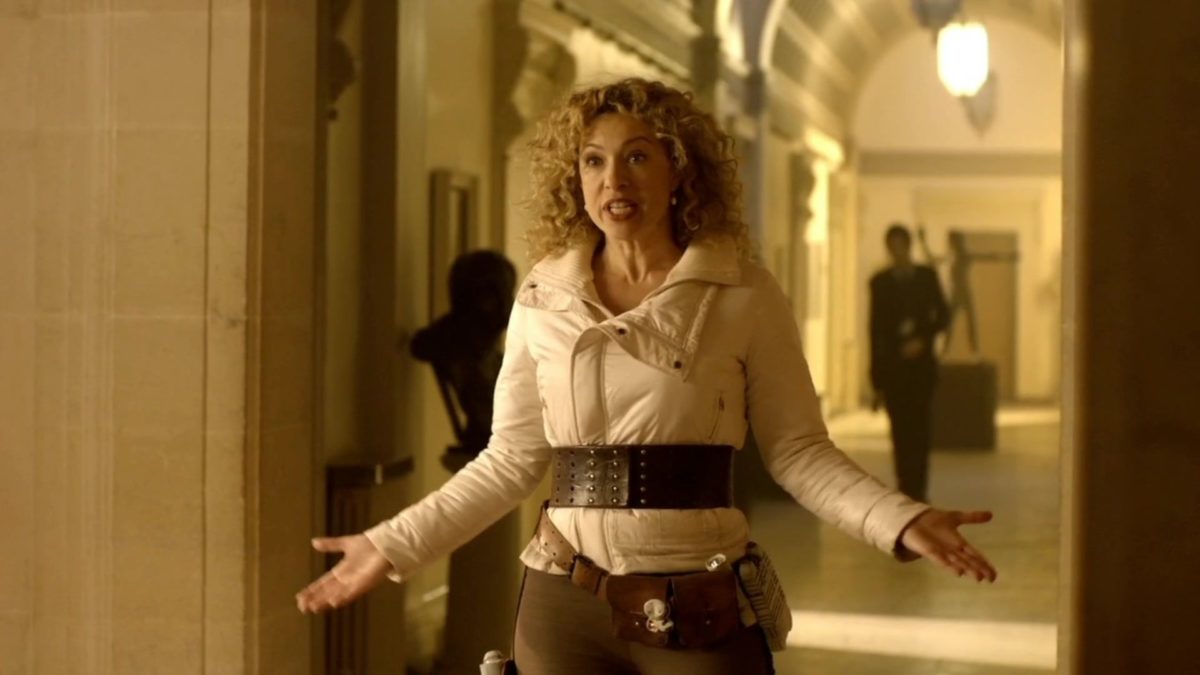 La trama è puro Moffat. Van Gogh nei suoi deliri dipinge un quadro che rappresenta il Tardis che esplode, esso passa di mano durante i secoli fino ad arrrivare a Churchill e poi a River Song. E non è neanche ancora partita la sigla! Dopo abbiamo Stonehenge, Cleopatra che in realtà è River, la Pandorica, il ritorno di Rory, tutti i nemici del Dottore riuniti, Rory che uccide Amy, il Tardis che esplode insieme a River e il Dottore rinchiuso nella Pandorica. Un giorno normale, insomma. Duemila anni dopo la Pandorica si apre davanti a una giovane Amelia Pond ed ecco che le cose si fanno finalmente complicate!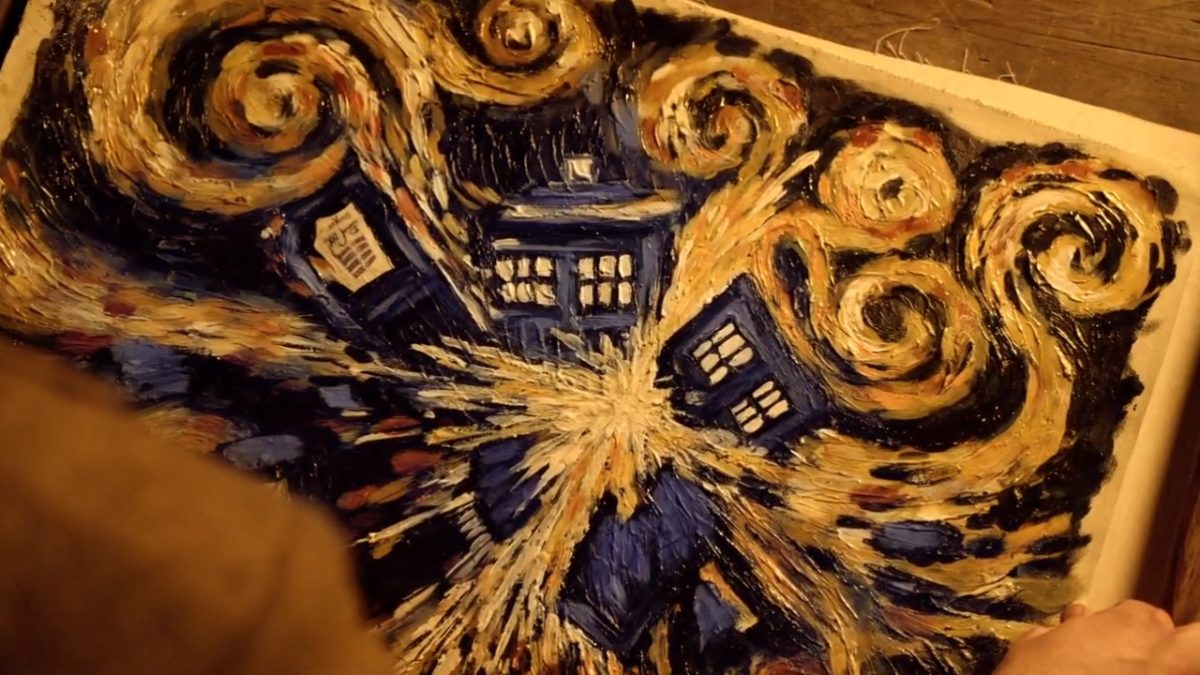 Non è della trama che voglio parlare, è un ottovolante di avvenimenti frenetici. Chiede attenzione allo spettatore e lo ripaga con emozioni.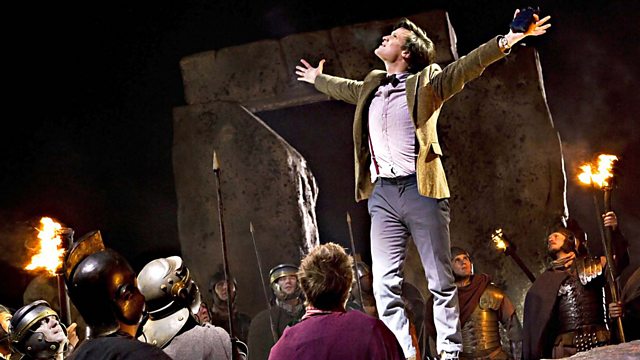 Una volta una mia amica mi ha chiesto quale fosse secondo me la storia d'amore più bella della TV. Le ho raccontato dell'ultimo Centurione che ha vegliato 2000 anni la Pandorica per tenere al sicuro la sua amata. Lei non aveva mai nemmeno sentito nominare Doctor Who, ma solo sentendo la storia gli occhi le si sono fatti grandi grandi. Moffat è grande in questo. Crea miti moderni con una tale intensità da far sì che li riconosciamo come tali già mentre li guardiamo.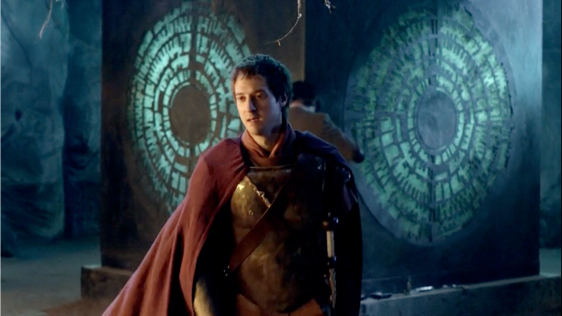 Voglio poi parlare di due scene in particolare.
La prima è nel finale. Amy ha ricreato l'universo attraverso i suoi ricordi e si è finalmente sposata con Rory. Ma riceve un ultimo regalo inaspettato. Un diario vuoto. Nei matrimoni inglesi la sposa deve avere qualcosa di vecchio, qualcosa di nuovo, qualcosa di prestato e qualcosa di blu. In pratica devono sposarasi cariche di oggettistica varia. A meno che non trovino qualcosa che abbia più di una di queste caratteristiche allo stesso tempo. Amy capisce che il diario è vecchio, ma anche nuovo (perchè intonso), prestato, non regalato, e blu. Ma qualcos'altro lo è. Ricordate cosa dicevo prima di Moffat? L'usanza inglese è reale e il Tardis si adatta a tal punto a tale detto che sembra scritto apposta. È così naturale che gli spettatori ci arrivano nello stesso momento di Amy. Ma ci arrivano grazie all'altra scena di cui voglio parlare.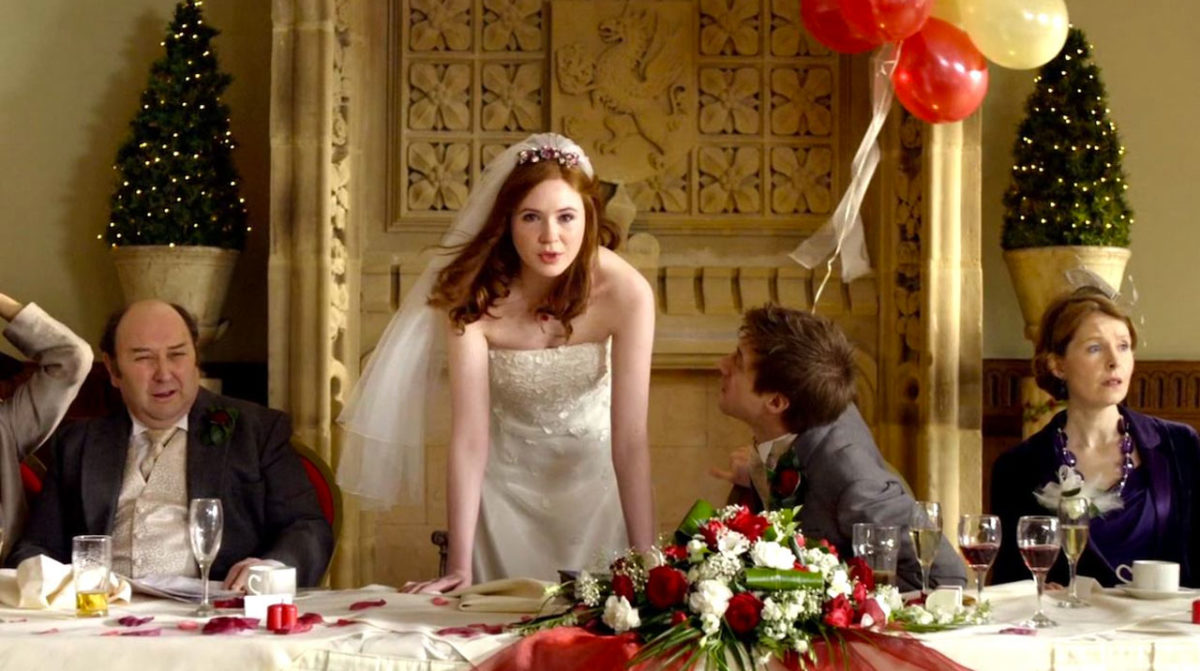 In Flesh and Stone Amy è minacciata da un Angelo Piangente e non può aprire gli occhi. Il Dottore ha un piano per salvarla e la lascia per attuarlo. Però torna indietro un attimo per rincuorarla parlandole del Tardis e di come sia unico nello spazio e nel Tempo. È una scena molto delicata e intima, ben fatta. Ma non aggiunge granchè alla puntata e si sarebbe potuta tagliare o comunque spostare in quasi ogni altro momento. I più attenti, inoltre, avevano notato che il Dottore prima e dopo non indossa la giacca, ma in questo momento ce l'ha. La cosa sé difficile da notare perchè l'inquadratura è stretta sul viso di Amy con gli occhi chiusi e il Dottore è quasi fuori schermo. Un piccolo errore di montaggio? Perdonabile, tutto sommato. Invece no! The Big Bang scombina tutto! Il Dottore sta scomparendo dalla Storia rivivendo a ritroso la sua lunga vita. Quando arriva a quel momento di Flash and Stone ne approfitta per avvicinarsi a Amy (che con gli occhi chiusi non può capire che non è lo stesso Dottore che si è appena allontanato da lei) e starle vicino ancora un attimo prima di scomparire. Poi scompare senza rivivere il resto della sua vita perchè è già stata vissuta.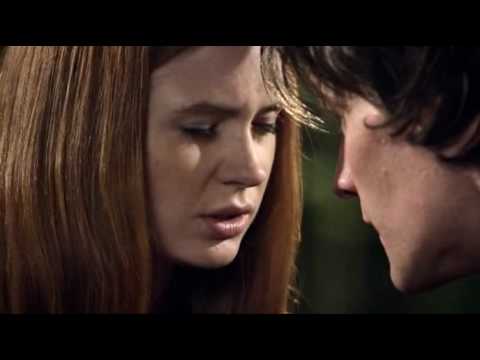 Una tale maestria di scrittura è davvero rara. Giuro che in quel momento sono rimasto a bocca aperta. È quando ho capito che Moffat è davvero uno dei grandi, quando si applica.
E non ho nemmeno parlato di River che fa implorare pietà a un Dalek o del Dottore con il fez! Queste due puntaste sono la summa dell'era dell'undicesimo Dottore, credetemi.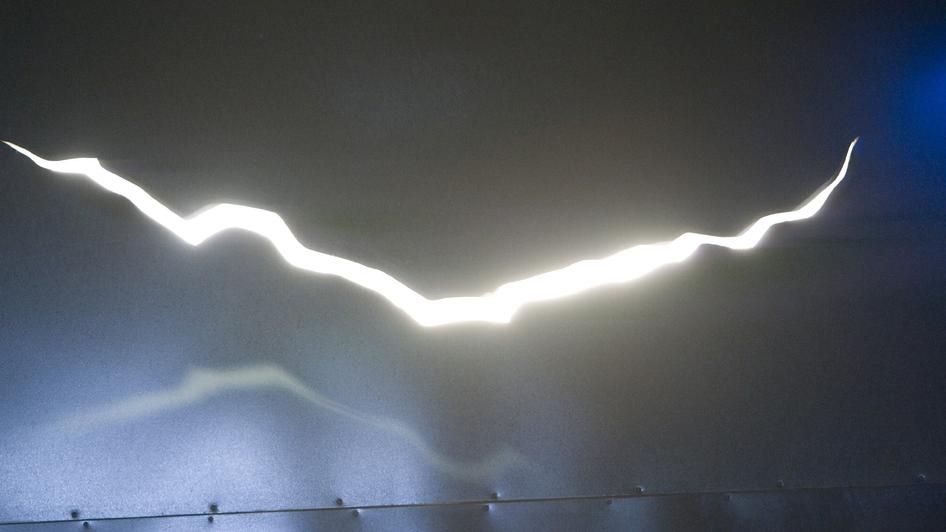 La trama della Crepa viene risolta ma il Silenzio è ancora tutto da scoprire. Per me si tratta del finale di stagione perfetto.