Sophie Okonedo nasce a Londra l'11 agosto 1968 ed è di origini nigeriane, britanniche, polacche e russe. Suo padre lascia la famiglia appena cinque anni dopo, e la piccola Sophie viene cresciuta dalla mamma in una casa di un quartiere popolare di Londra, dove le viene inculcato l'amore per i libri, e dove decide di diventare un'attrice. Si laurea all'Università di Cambridge, e frequenta la Royal Academy of Dramatic Art.
A 23 anni debutta al cinema in Young Soul Rebels (1991), a cui seguono Go Now (1995), Ace Ventura: When Nature Calls (1995), The Jackal (1997), This Year's Love (1999), Mad Cows (1999), Peaches (2000), Dirty Pretty Things (2002) e Cross My Heart (2003).
In TV appare invece in Staying Alive (1996-1997), Deep Secrets (1996), In Defence (2000), Never Never (2000), Sweet Revenge (2001), Clocking Off (2002), Dead Casual (2002), The Inspector Lynley Mysteries (2003), Spooks (2003) e Alibi (2003).
Nel 2004 è coprotagonista del film Hotel Rwanda, che la fa conoscere al grande pubblico e le frutta numerosi riconoscimenti, compresa una nomination agli Oscar. I suoi film successivi sono Æon Flux (2005), Stormbreaker (2006) e Scenes of a Sexual Nature (2006), mentre in tv recita nella miniserie Tsunami: The Aftermath (2006), che le frutta una nomination ai Golden Globe. Seguono, sempre in televisione, Oliver Twist (2007), Father & Son (2009), Criminal Justice (2009), Mrs. Mandela (2010), The Slap (2011), Sinbad (2012), Mayday (2013), The Escape Artist (2013), Undercover (2016), The Hollow Crown: The Wars of the Roses (2016), Wanderlust (2018), Flack (2019), Chimerica (2019). I suoi ultimi lavori al cinema sono invece Christopher Robin (2018), Wild Rose (2018), Hellboy (2019).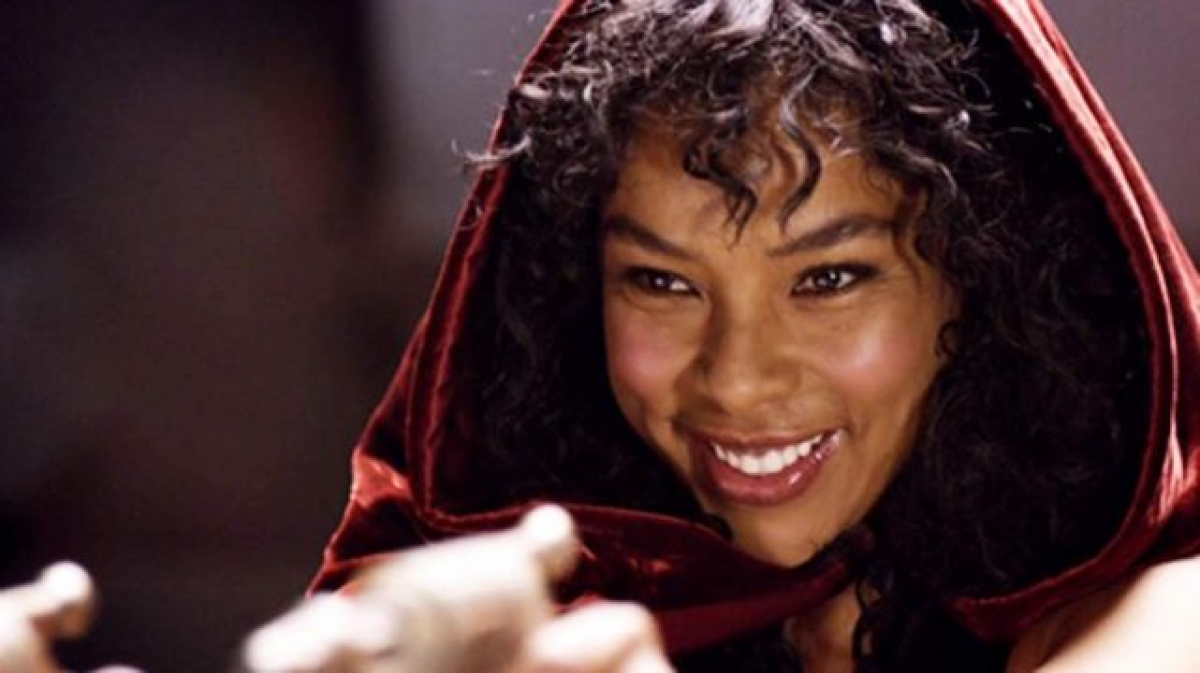 In parallelo, l'attrice porta avanti anche una carriera teatrale, cominciata nel 1999 con Troilus and Cressida. Nel 2004 debutta a Broadway in A Raisin in the Sun, per cui vince il Tony Award. Altri spettacoli sono Haunted Child (2011), The Crucible (2016), The Goat, or Who Is Sylvia? (2017), Antony and Cleopatra (2018).
Sophie Okonedo è nominata Officer of the Order of the British Empire (OBE) nel 2010, e Commander of the Order of the British Empire (CBE) nel 2019, sempre per il suo contributo nell'arte della recitazione. L'attrice è di religione ebraica, come il ramo materno della sua famiglia. Attualmente vive con sua figlia Aoife a Muswell Hill, a nord di Londra.
La storia di Sophie Okonedo in Doctor Who è piuttosto lunga: nel 2003 presta la voce al personaggio di Alison Cheney, companion del Dottore interpretato da Richard E. Grant nella serie animata Scream of the Shalka. Nel 2010 appare invece nella quinta stagione del reboot, interpretando Liz Ten, ovvero la Regina Elisabetta X, sovrana del Regno Unito per svariati secoli, che appare in The Beast Below e in The Pandorica Opens.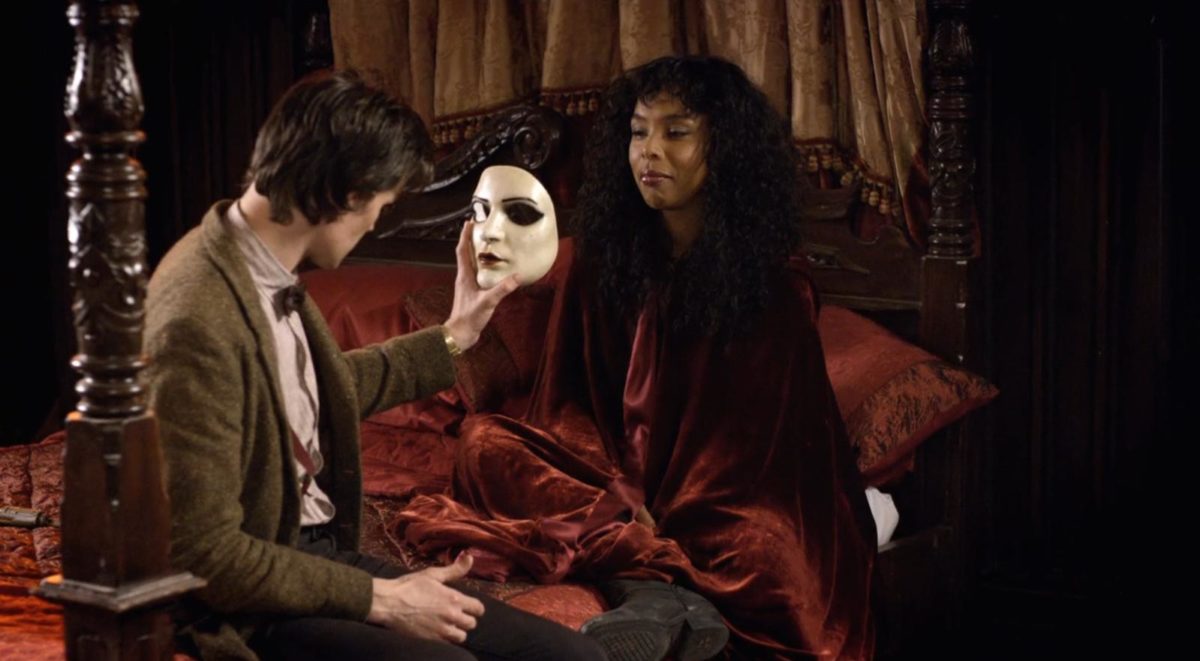 Il protagonista di questa miniserie britannica è Will Burton, interpretato da David Tennant, un giovane avvocato particolarmente abile a far assolvere i suoi clienti, e con una brillante carriera davanti a sé. Dopo aver difeso con successo tale Liam Foyle dall'accusa di omicidio, Burton lo tratta in modo sprezzante, poiché sa che in realtà è colpevole. Il criminale però prende questo sgarbo terribilmente sul serio, diventando ossessionato dall'avvocato e dalla sua famiglia.
The Escape Artist è composta da soli tre episodi, ma compensa la brevità con la perenne tensione e i colpi di scena. Un legal thriller davvero ben riuscito, in cui Sophie Okonedo interpreta Maggie Gardner, una collega di Burton che assume successivamente la difesa di Foyle.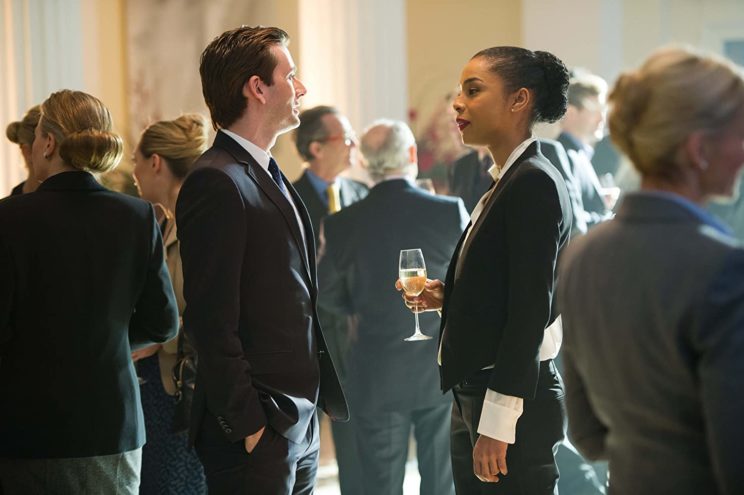 Il padroncino di Winnie the Pooh è cresciuto, vive a Londra, fa un lavoro noiosissimo e pare aver dimenticato tutte le sue avventure nel Bosco dei Cento Acri. Ma per fortuna ci sono i suoi amici di pezza a ricordargli le cose veramente importanti nella vita! Il film, di cui Ewan McGregor interpreta il protagonista, è un ideale seguito live action dei cartoni animati di Winnie the Pooh, il cui scopo è semplicemente farci tornare tutti bambini per un paio d'ore. Il restyling degli animali, passati da disegni in 2D a creature in CGI, è forse il dettaglio più interessante della pellicola ed è, a mio parere, davvero ben riuscito.
Sophie Okonedo doppia nella versione originale il canguro Kanga… ma non è l'unica voce Whovian! Peter Capaldi interpreta infatti il coniglio Tappo, mentre Toby Jones (il Dreamlord in Doctor Who) è il gufo Uffa; c'è anche Mark Gatiss… in carne e ossa.