The Doctor Dances – quindici anni dopo
Eccoci qua. Dove vi ha lasciato Dalek Oba? Oh, in una stanza piena di zombie con le maschere antigas che stanno per assalirvi. Che sorpresa, per un dalek! Comunque riprendiamo la migliore tradizione classica, con il Dottore che ordina al Bambino Vuoto di andare nella sua stanza, tirando fuori il suo miglior tono da papà. E funziona! Tutti se ne vanno, lasciando soli i nostri eroi che riprendono l'esplorazione dell'ospedale, fino a trovare la stanza del Bambino Vuoto, dove ascoltano la registrazione del Dottore che cercava di capire qualcosa di questo strano essere. Problema che risulta immediato leggendo questo riassunto: questa è la stanza del Bambino Vuoto e il Dottore l'ha mandato proprio qui. Tra l'altro è bellissima la rivelazione, fatta prima tramite la regia sonora che visiva, con il suono del nastro esaurito che si aggiunge alla continuazione della voce del bambino. Segue fuga rocambolesca in cui si alternano cacciaviti sonici, blaster sonici e banane alcaniniche. Il trio arriva nello scantinato dell'ospedale, da cui Jack attiva il teletrasporto di emergenza della sua nave e comincia a lavorare per poter trarre in salvo gli altri due.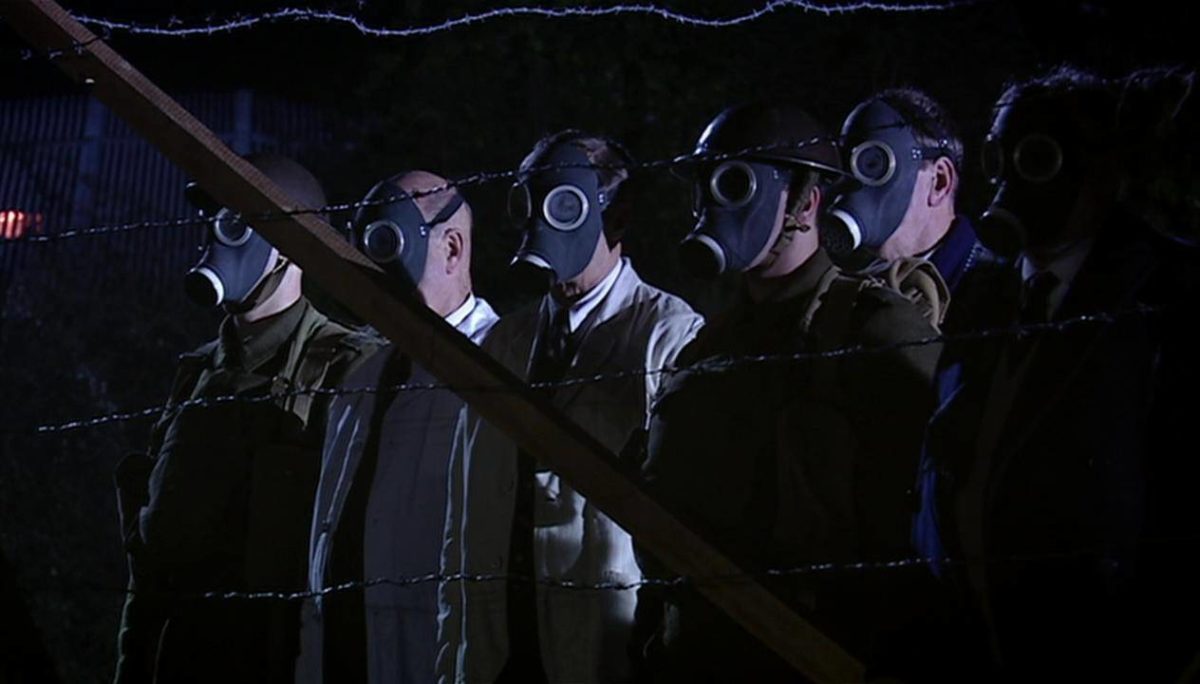 Intanto Nancy ricatta il padrone della casa che stava svaligiando dimostrando quanto sia sveglia e carismatica, per poi tornare dai bambini di cui si sta prendendo cura. Qui abbiamo una ripetizione della regia audio terrificante, con la macchina da scrivere che continua a battere anche quando vediamo in scena il bambino che ci stava scrivendo prima. Intanto, nel seminterrato, il Dottore e Rose intanto parlano con Jack e vengono interrotti dal bambino: sia la nave di Jack che i poteri sovrannaturali del piccolo possono infatti possedere qualunque speaker, ma il Capitano ha la meglio, mettendo una colonna sonora che intrattenga i due mentre lavora. Rose sfida il Dottore a ballare e gli racconta come ha conosciuto Jack. Così il Dottore le prende le mani e nota che non riportano i segni della fune da cui era rimasta aggrappata. Qui va detto che "ballo" nella puntata è spesso inteso come eufemismo per intercorso, a detta stessa di Darth Moffat. È interessante nell'arco del rapporto tra il Nono e Rose, perché il loro rapporto ha subito un grave attrito nella storia precedente, in cui, come Adam prima di lei, Rose ha cercato di usare il viaggio nel tempo per fini personali; da questo punto di vista, la presenza di Jack fornisce quella gelosia utile al Nono per riavvicinarsi a lei, ma ci torneremo a fine puntata, perché siamo sulla nave di Jack. Non ve ne eravate accorti? Nemmeno i nostri eroi, teletrasportati durante il discorso, con un altro simpatico tocco di regia!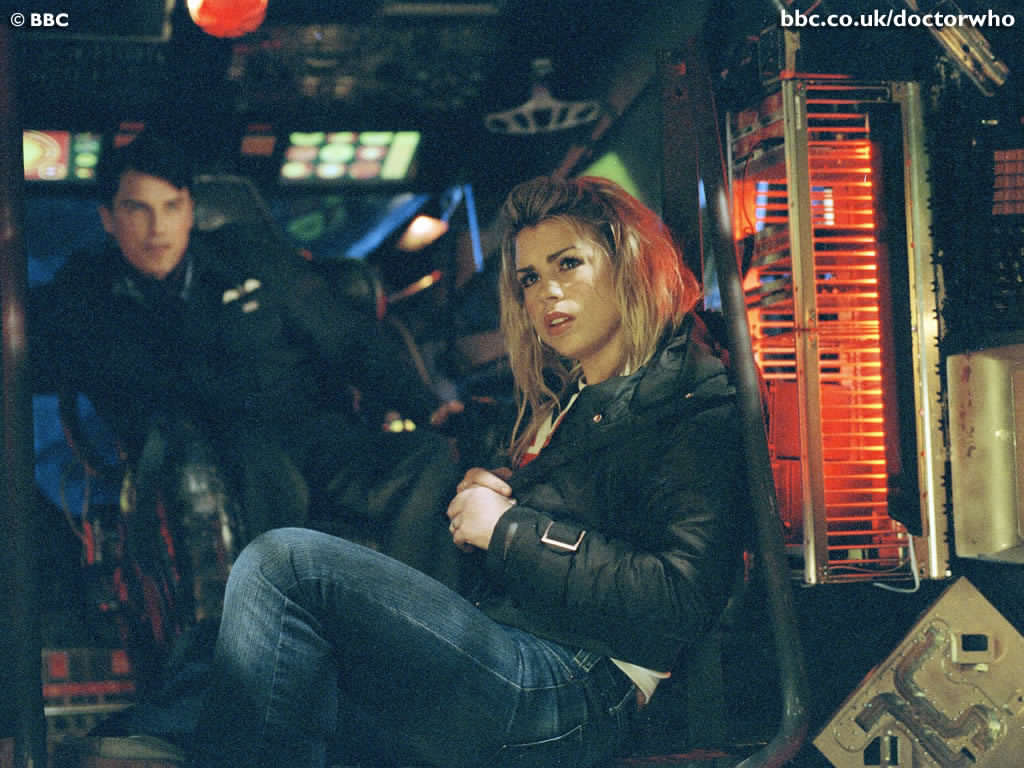 Con le provviste "prese in prestito", Nancy si infiltra in una base militare, a quanto pare dove è avvenuto lo schianto della nave medica rubata da Jack, sulle tracce di quello che ha trasformato il bambino. Jack intanto spiega perché ha voltato le spalle all'Agenzia del Tempo, che gli ha rubato i ricordi di diversi anni di vita, rivelazione che ci spinge a empatizzare, per poi partire alla volta della base, in cui Nancy intanto è stata catturata e messa in una guardiola, proprio assieme a un soldato che sta per trasformarsi, destino che colpisce anche la guardia di turno sulla strada del trio. L'adolescente è però piena di risorse e la sentono cantare una ninnananna che tranquillizza il nuovo Bambino Vuoto. Il Dottore la salva e esaminano l'astronave medica che Jack sosteneva essere innocua. È vuota, ma Rose e il Dottore realizzano in fretta che fosse piena di nanogeni, come quelli che hanno curato Rose sulla nave di Jack: i nanogeni hanno trovato il cadavere del bambino che indossava la maschera antigas e, non avendo idea di come fosse fatto un essere umano, hanno creduto che fosse parte integrante del cranio. La notizia migliore, però, è che i nanogeni hanno dato per buona quella schematica e si stanno muovendo per "curare" il resto del mondo. La superforza del bambino? Questi sono nanogeni militari: non curano e basta, ti preparano per la prima linea. C'è un altro mistero, come rivela la conversazione tra Nancy e il Dottore: la ragazza, che sembra più giovane, ma è in realtà più grande di Rose, è la madre di Jamie, il bambino.
Questo cambia completamente le carte in tavola: i nanogeni riconoscono l'affinità genetica tra Nancy e Jamie e capiscono che l'aspetto umano è ben diverso. Certo, resta il problema che questo è il giorno del blitz, in cui una bomba nazista ha colpito Londra, ma il Dottore ha pensato anche a questo, dicendo a Jack di salvarsi, mossa psicologica per spingerlo a sacrificarsi per bloccare l'ordigno a mezz'aria. I nuovi nanogeni curano tutti e il duo ritorna al TARDIS. Tutti vivono! Ok, tranne Jack, che sta per saltare in aria con la bomba nazista. È un momento toccante, commente nel vedere quest'uomo, che è stato un soldato e quindi un artista della truffa e ora è soltanto un eroe immolato per la causa. Seeeeh, come no! Il TARDIS si materializza a bordo e Jack entra nel team, chiudendo la puntata con la rivelazione che il Dottore è un ottimo ballerino, ma di charleston (credo, non sono sicuro).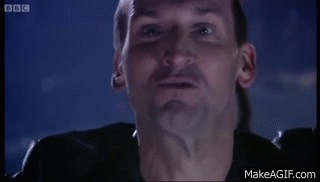 Quindi, The Doctor Dances continua a "tenere il ritmo", quindici anni dopo? Altroché, anzi monopolizza la pista da ballo: non solo è Moffat nel suo periodo più brillante, quando poteva approfittare di fantasticherie portate avanti per il decennio e mezzo senza serie TV, prima del revival, ma è accompagnata da un sacco di chicche. Il rapporto tra i personaggi è estremamente credibile, merito della contestualizzazione dell'episodio, che usa Jack Harkness per far riappacificare il Dottore e Rose dopo Father's Day. La regia continua a piroettare, alternandosi con fotografia e sonoro per portarci scene fresche e transizioni imprevedibili, che mantengono il tempo dell'episodio sull'andante, ma sia la recitazione che la caratterizzazione dei personaggi secondari non si fanno lasciare indietro. Persino il messaggio di fondo è attuale più che mai, normalizzando la pansessualità di Jack (tecnicamente è omnisessualità) e incorporandola nella storia, spingendo Rose a ballare con il Dottore quando teme che sia Jack a toglierle il cavaliere, invece di ballare con il Capitano. Chiudiamo con un applauso per l'autore, Steven Moffat, che ha scritto questo episodio che ti lascia pieno di sensazioni positive, con un bel finale allegro: possiamo solo immaginarci quanta altra gioia ci porterà quest'uomo!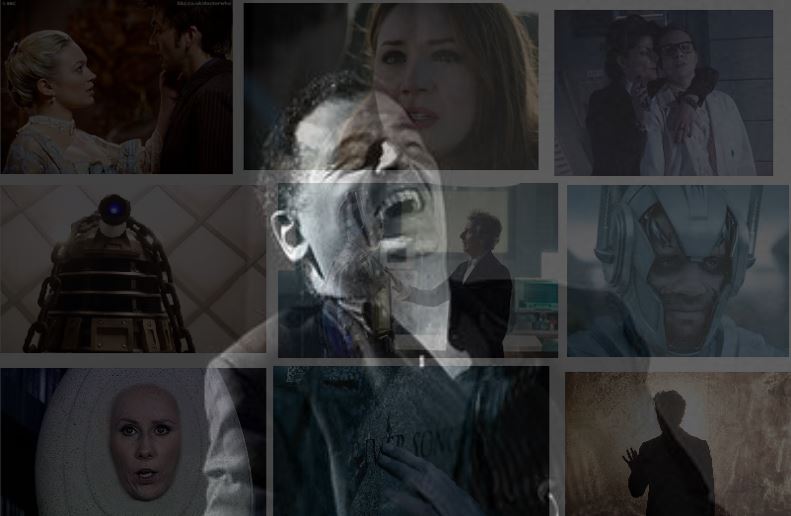 E mi sa che con le retrocensioni ci vediamo anche noi l'anno prossimo, ma fino ad allora, stay tuned, stay HOME! Oh, ok, da una certa potrete tornare a stare "TARDIS", spero!
~Six