The Empty Child, 15 anni dopo
Confessione: ho visto prima Torchwood di Doctor Who. Per cui, quando ho cominciato la prima stagione, attendevo questo episodio con un'ansia rara. Era l'effettivo debutto di Jack Harkness nel Whoniverse! Ma era anche il debutto di Moffat… di cui all'epoca conoscevo solo Sherlock, certo… ma lo conoscevo a memoria. Tutte le mie aspettative sono state ampiamente soddisfatte… compresa l'ansia totale nello scoprire che l'episodio aveva un cliffhanger! Sono piuttosto sicura che potrei recensirlo tranquillamente senza rivederlo… però VOGLIO rivederlo!
Ci vediamo dopo.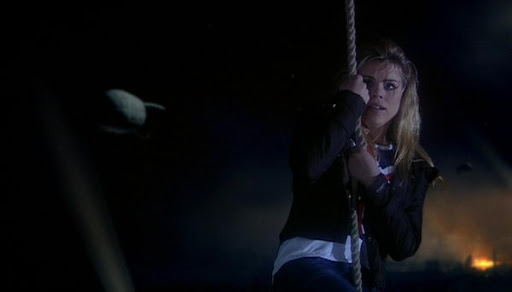 45 MINUTI DOPO
No, ok, sono piuttosto felice di averlo rivisto, perché andando a memoria mi sarei persa alcuni passaggi chiave.
Innanzitutto, questo episodio è uno dei fondamenti su cui si basa il NuWho, per cui è davvero difficile recensirlo a priori e concentrarsi SOLO sui suoi 45 minuti scarsi, soprattutto senza pensare a The Doctor Dances, di cui invece vi parlerà Six la settimana prossima… ma ci proverò.
Inseguendo una navetta segnalata con allarme malva (colore universale del pericolo. No, non è il rosso), Nine e Rose finiscono nella Londra del 1941, nel pieno dei bombardamenti e incontrano Amy ed Eleven,  e finiscono per separarsi quasi subito, data la tendenza dei companion a non stare mai fermi, cosa di cui il Dottore si lamenta… con un gattino! Fate tutti aaaawww.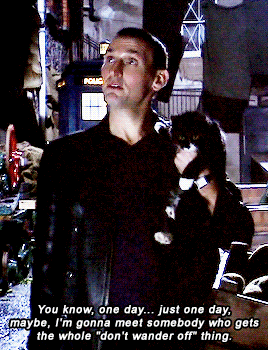 Comunque, lei incontra Jack – e ora ne parliamo – e lui incontra Nancy, adolescente determinata che ruba ai ricchi per sfamare i trovatelli di Londra, ma che è terrorizzata da uno strano bimbo che va in giro con indosso una maschera antigas, perché è "vuoto".
Rose, in un rocambolesco susseguirsi di eventi, finisce appesa a un pallone di sbarramento con indosso una maglietta con una Union Jack (di quelle che andavano un sacco di moda tipo intorno al 2013, io ne avevo almeno tre), e viene salvata da un pilota della RAF, anzi no un Agente del Tempo, anzi no un freelance, anzi no un truffatore. Jack Harkness, signore e signori. In tutto il suo splendore (non ancora) immortale. Viene presentato in modo piuttosto ambiguo, non sai davvero se sia degno di fiducia, eppure non puoi fare a meno di volergli bene da prima di subito. O forse sono solo io perché ho visto prima Torchwood. Comunque, anche Rose palesemente non è immune al suo fascino, ma ormai ha abbastanza esperienza per non dargli troppa corda, ingannandolo a sua volta sulla sua identità.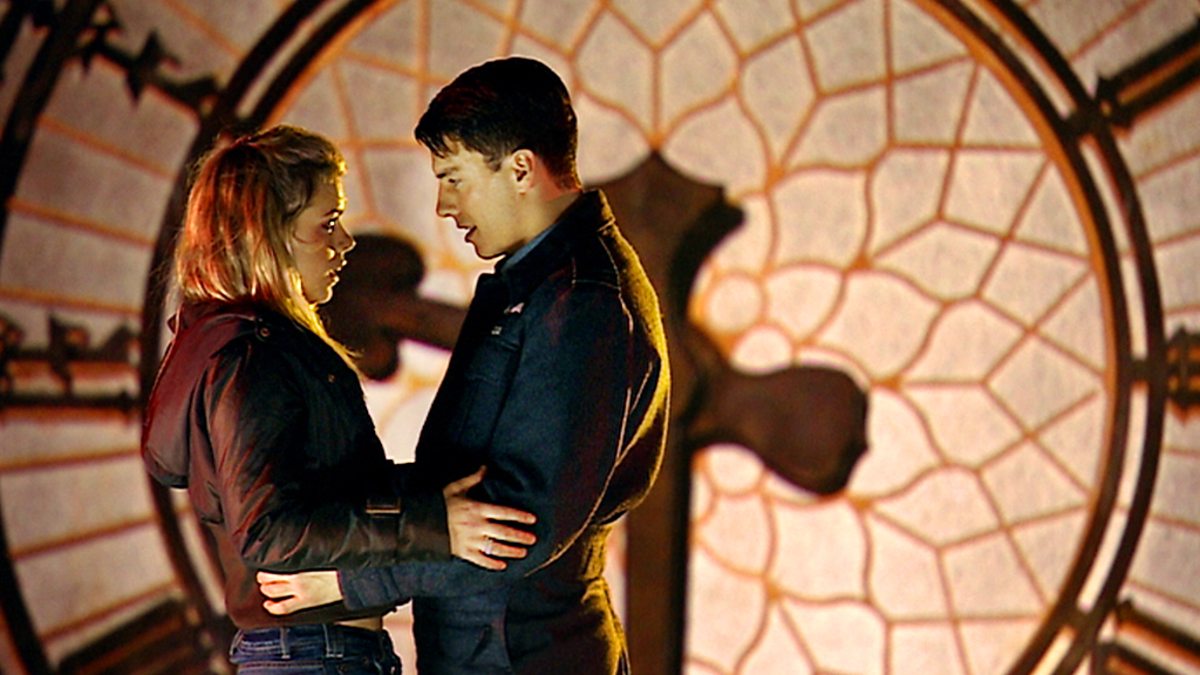 Ovviamente l'astronave, il bambino e Jack sono in qualche modo tutti collegati, ma la realtà verrà fuori solo alla fine, in uno spettrale ospedale pieno di persone rese identiche e vuote da un minimo tocco del bambino (questo particolare, soprattutto rivisto ADESSO, fa abbastanza impressione).
Cliffhanger con gli "zombie" che vogliono trasformare anche i nostri eroi, titoli di coda, finale assicurato tra sette giorni! Ma sarà Six a parlarvene.
Io concluderei citando una battuta del Dottor Constantine – medico dell'ospedale – che a distanza di anni fa ancora male: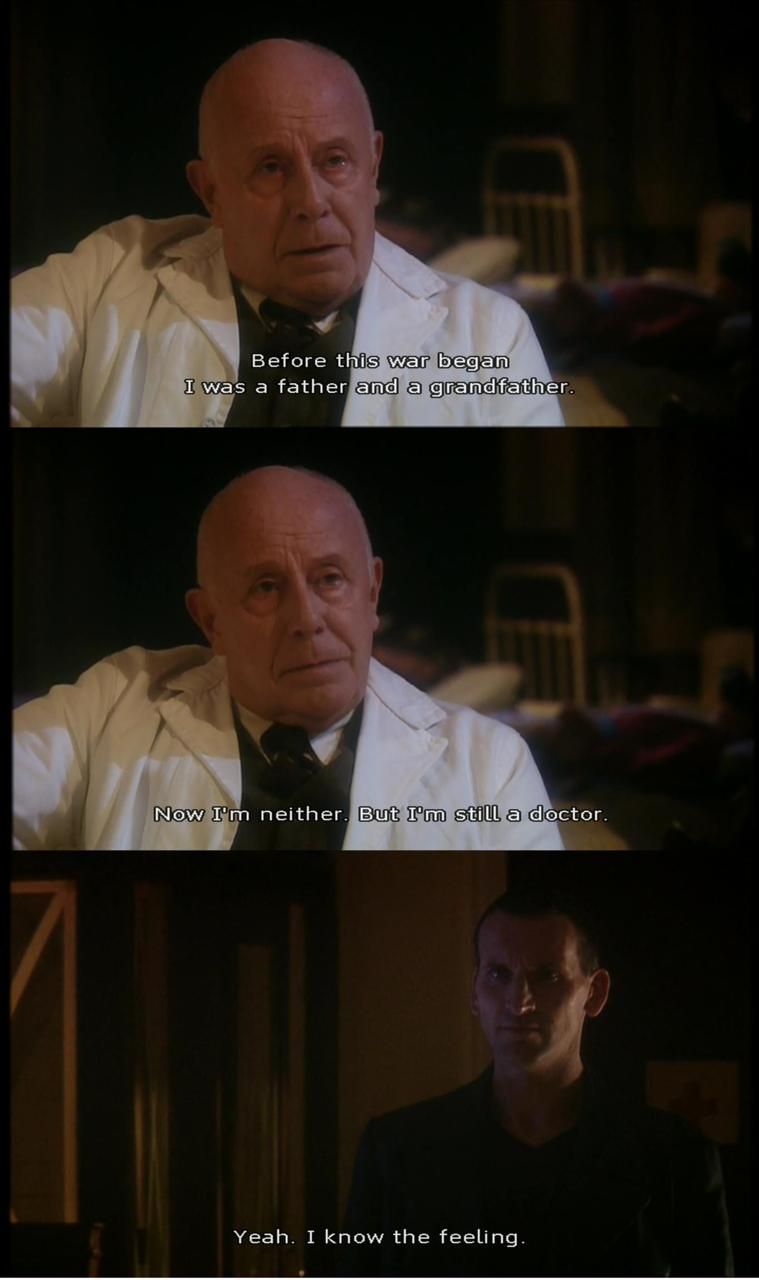 Insomma, The Empty Child è ancora un capolavoro assoluto, e rivederlo è ogni volta un piacere.
The Empty Child era anche la mia ultima "retrocensione" di quest'anno quindi, almeno per quanto riguarda le recensioni, vi saluto e vi do appuntamento… al periodo natalizio, credo.
Invece la mia rubrica sugli attori continua a uscire ogni domenica!!!