Goran Višnjić nasce il 9 settembre 1972 a Sibenik, in Croazia, che all'epoca faceva ancora parte della Yugoslavia. Comincia a recitare in teatro da giovanissimo, debuttando al cinema a 16 anni in Braca po materi (1988).
La dissoluzione della Yugoslavia ha inizio proprio quando sta affrontando il servizio di leva obbligatoria, che in seguito lascia per unirsi all'esercito croato durante la guerra.
Quando finalmente può abbandonare le armi, si trasferisce a Zagabria per studiare all'Accademia di Arte Drammatica. Durante il suo secondo anno viene scelto per interpretare Laerte in Amleto ma, all'ultimo momento, l'attore protagonista non può più partecipare, ed è proprio Goran a prendere il suo posto, diventando l'Amleto più giovane della storia! Interpreta il principe di Danimarca dal 1993 al 2000, e vince numerosi premi. Questo suo ruolo viene ricordato anche in una scena di E.R.
Negli anni Novanta recita sia in tv, in Michele va alla guerra (1994), Night Watch (1995), Teško je reći zbogom (1998), che al cinema, in Paranoja (1993), See You (1995), Welcome to Sarajevo (1997), The Peacemaker (1997), Rounders (1998). La sua interpretazione in Welcome to Sarajevo lo fa notare al produttore di E.R. Jack Orman, che gli offre un ruolo nella serie per sostituire nientemeno che George Clooney! Nasce così il Dottor Luka Kovač, presente in E.R. fino al 2008.
Nel frattempo, Goran recita nei film Committed (2000), The Deep End (2001), The Last Will (2001), Close Your Eyes (2002), Long Dark Night (2004), Elektra (2005), e appare in tv in American Masters: Robert Capa: In Love and War (2003), Spartacus (2004), Duga mračna noć (2005), Naša mala klinika (2006). Nel 2005 è anche tra i finalisti per il ruolo di James Bond, che viene poi assegnato a Daniel Craig.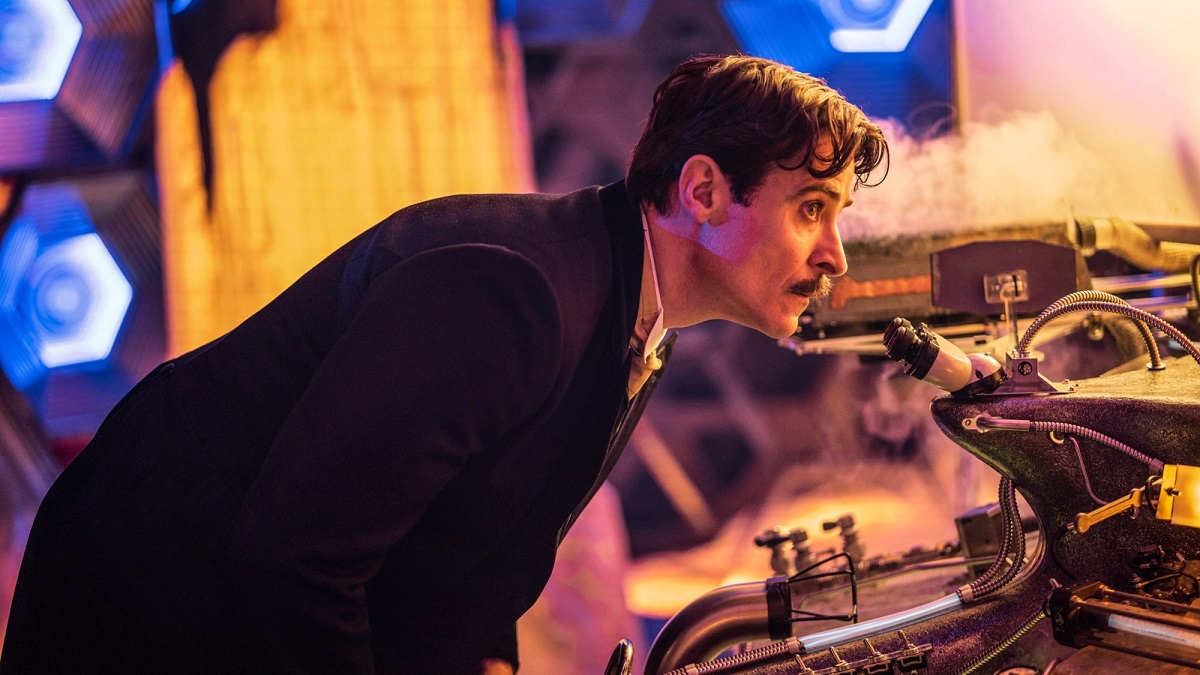 Negli ultimi anni ha lavorato nei film  New York, I Love You (2009), Helen (2009), Beginners (2010), The Girl with the Dragon Tattoo (2011), Dark Hearts (2012), 95 Decibels (2013), The Counselor (2013), The Journey Home (2014), Never Here (2017), Fatima (2020), e nelle serie The Courageous Heart of Irena Sendler (2009), Boston's Finest (2010), Tito (2010), The Deep (2010), Leverage (2010), Pan Am (2011–2012), Red Widow (2013), Extant (2014), Crossing Lines (2015), Timeless (2016–2018), Santa Clarita Diet (2019), Dollface (2019).
Il 19 gennaio 2020 fa il suo ingresso in Doctor Who interpretando il geniale inventore Nikola Tesla nell'episodio Nikola Tesla's Night of Terror!
Goran Višnjić e sua moglie Eva hanno la doppia cittadinanza croato/americana, e hanno insieme tre figli: Tin, Vigo Leo e Vivien Sofia. L'attore ha anche un'altra figlia, Lana Lourdes, nata da una precedente relazione.
Goran è molto impegnato nel sociale, in particolar in progetti animalisti e in supporto delle istituzioni mediche. Nel tempo libero ama nuotare, anche facendo immersioni, e praticare la scherma.
Le vicende del personale medico/ospedaliero del County General Hospital di Chicago sono ormai entrate nella storia. E.R. è una serie che ha letteralmente plasmato un sottogenere televisivo, il medical drama, e a cui tutte le serie successive (da House M.D. a Grey's Anatomy, fino al recente The Good Doctor) devono moltissimo. Il ritmo concitato, il (relativo) realismo, le storie umane che vanno a intrecciarsi coi casi clinici, i cambi repentini di ritmo e tono ne fanno un prodotto innovativo per gli anni Novanta e validissimo ancora oggi… io stessa non disdegno qualche replica, anche perché gli episodi sono talmente tanti che dubito di averli visti tutti!
Per noi Whovians E.R. è importante in primis per Alex Kingston, la nostra River Song, che qui interpreta il chirurgo Elizabeth Corday; in questo caso però il nostro focus va ovviamente su Goran Višnjić, entrato nel cast nella sesta stagione, con il non semplice compito di riempire il vuoto lasciato da George Clooney. Compito che comunque svolge brillantemente, dato che il Dottor Luka Kovač, rimasto nel cast fino alla quattordicesima stagione, è di certo uno dei personaggi più amati della serie.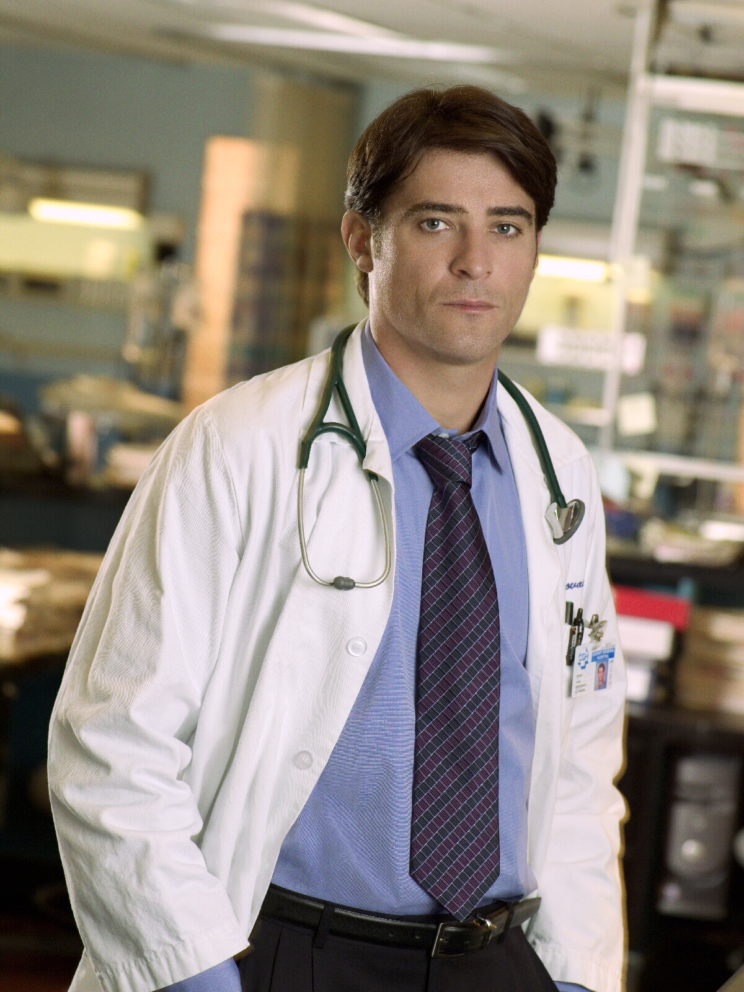 Hal (Christopher Plummer), settantacinquenne da poco rimasto vedovo, confida al figlio Oliver (Ewan McGregor) di essere gay. Se in passato aveva scelto la segretezza, ora decide di vivere appieno gli ultimi anni che gli rimangono. Fa così il suo ingresso nella comunità lgbt, diventando un attivista e innamorandosi anche di un uomo molto più giovane di lui (il nostro Goran Višnjić). Questa rivelazione ha su Oliver l'effetto di farlo avvicinare di più al padre, e di fargli rivalutare la propria vita, specialmente in ambito romantico.
Beginners è un film forse non troppo conosciuto, ma che ha ricevuto diversi apprezzamenti e riconoscimenti, in testa l'Oscar per il Miglior Attore Non Protagonista a Christopher Plummer. Parla di temi profondi (amore, lutto, conoscenza di sé), ma mai in modo pesante.
Una curiosità è certamente dettata da Arthur, il cane di Oliver: anche lui ha le sue battute nel film, presentate a noi spettatori attraverso dei sottotitoli!