The Time of Angels/Flesh and Stone, 10 anni dopo!
Il punto è che questo doppio episodio è stato il mio preferito IN ASSOLUTO per svariati anni. Poi è arrivato World Enough and Time/The Doctor Falls a minare il suo primato… praticamente il vecchio Steven che batte se stesso, come se nella mia testa avessi tanti mini-Moffat che competono di continuo per capire quale storia mi saprà coinvolgere di più. E non solo per Doctor Who… seriamente, avete mai provato a fare una classifica degli episodi di Sherlock??? Ma non divaghiamo.
Dicevo, il punto è che questo doppio episodio è stato il mio preferito IN ASSOLUTO per svariati anni per cui, davvero, non aspettatevi che io sia obiettiva. Forse l'ho già detto per The Eleventh Hour, ma pazienza.
C'è anche il fatto non secondario che ho sempre guardato e riguardato i due episodi insieme, come un unicum, e in questo modo ne parlerò, perché non riesco proprio a separarli. Probabilmente non saprei nemmeno dove finisce uno e inizia l'altro, se non fosse per quel formidabile cliff-hanger col pallone luminoso!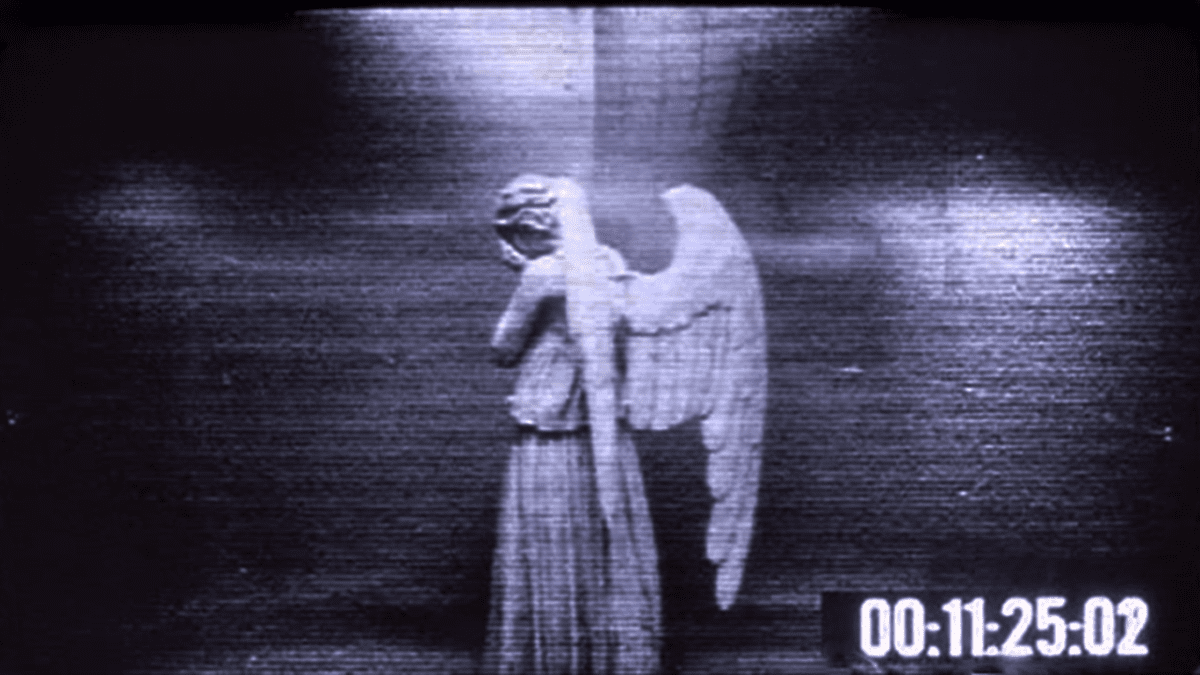 Partiamo dalla cornice, dalla realizzazione. The Time of Angels è stato il primo episodio in assoluto girato dalla premiata ditta Smith&Gillan e, beh, anche il primo di Moffat nei panni da showrunner. Non so se la cosa sia possibile, ma effettivamente qui Matt e Karen sembrano ANCORA più giovani che nel resto della stagione… recitando al tempo stesso come se interpretassero i loro personaggi da 20 anni e non da 20 minuti… complimenti davvero. Il caro Moffat, per il suo debutto (beh, non on screen, ma sul set) al timone della serie, gioca bene le sue carte, collegandosi agli episodi scritti in precedenza e riprendendo due elementi vincenti: gli Angeli Piangenti e River Song. Quest'ultima era particolarmente attesa dal fandom tutto dopo la sua introduzione e dipartita nella Biblioteca… e il suo ritorno non delude le aspettative. La Dottoressa Song sa decisamente come fare un ingresso… e oddio, quei tacchi rossi mi fanno venir male ai piedi solo a guardarli, ma sono iconici.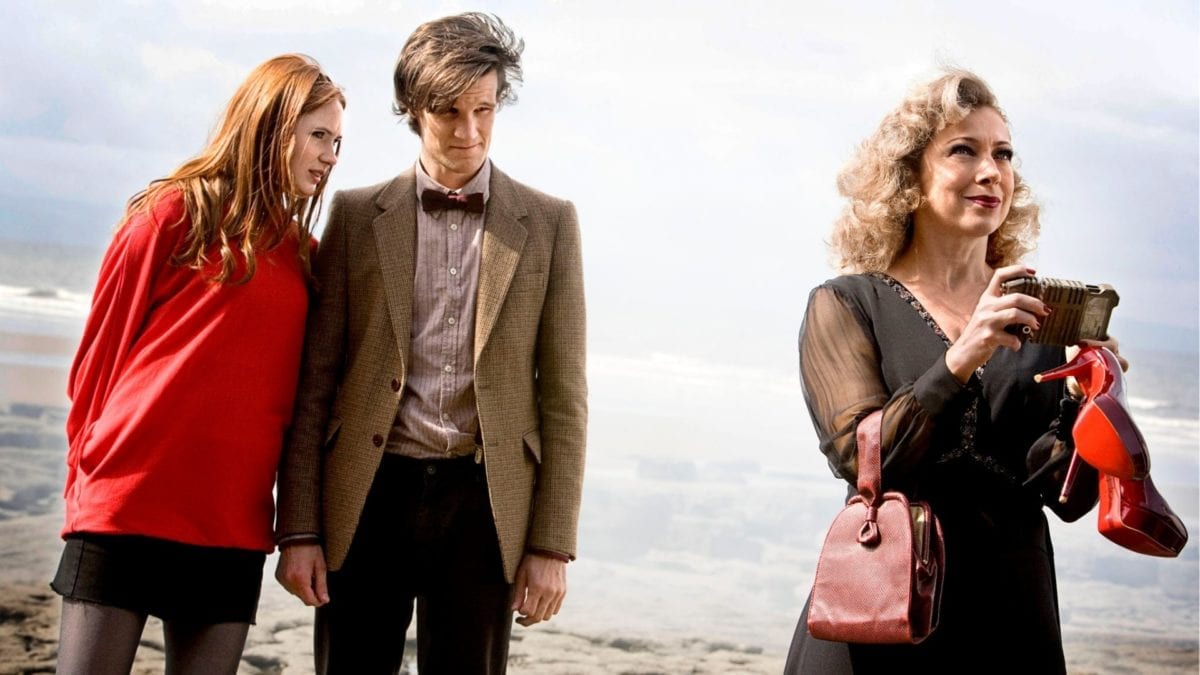 È una versione decisamente più giovane della River della quarta stagione, ma che allo stesso tempo continua a saperne di più rispetto al Dottore, che è ancora molto scettico nei suoi confronti, tanto che all'inizio non vuole nemmeno aiutarla.
A posteriori sappiamo che l'idea originaria di Moffat sarebbe stata cominciare la quinta stagione con Tennant per poi farlo rigenerare verso metà, per cui probabilmente questo "ritorno al passato" con Angeli e River era stato immaginato con lui, che già li aveva incrociati. E invece finisce per incrociarli Matt Smith… e non è assolutamente un problema, dato che la sua chimica con Alex Kingston è a dir poco perfetta. Davvero, il modo in cui recitano insieme alza il livello di qualunque episodio, i loro dialoghi sembrano un amalgama ben riuscito tra le commedie brillanti della Hollywood Classica e gli scambi tra Han Solo e la Principessa Leia (River è Han Solo, ovviamente).
Gli Angeli tornano e, ovviamente, devono alzare la posta in gioco. Più grandi, grossi e letali! L'unico difetto che si può attribuire a questo doppio episodio è che forse mostrandoli in questo modo ha fatto perdere loro quell'alone di fascino e mistero che avevano in Blink… però li ha anche fatti evolvere.
Vengono create nuove regole, che rendono sempre più difficile affrontarli. Non hanno abbastanza energia per spostarti nel tempo? Pazienza, ti uccidono e basta. Devi spiegare ad altri come sono fatti? Bene, puoi farlo solo a parole: niente foto, niente disegni, niente video! Tutto ciò che prende la forma di un Angelo diventa un Angelo. Per bloccarli devi guardarli? Non negli occhi! Se è vero che sono lo specchio dell'anima, l'Angelo userà quello specchio per riflettersi, entrare in te e ucciderti. E poi, quella che sembra una pura ambientazione horror – una catacomba piena di statue in mezzo a cui si nasconde una statua assassina – diventa una vera e propria trappola mortale con un plot twist che in realtà ci è stato davanti agli occhi fin dall'inizio!!!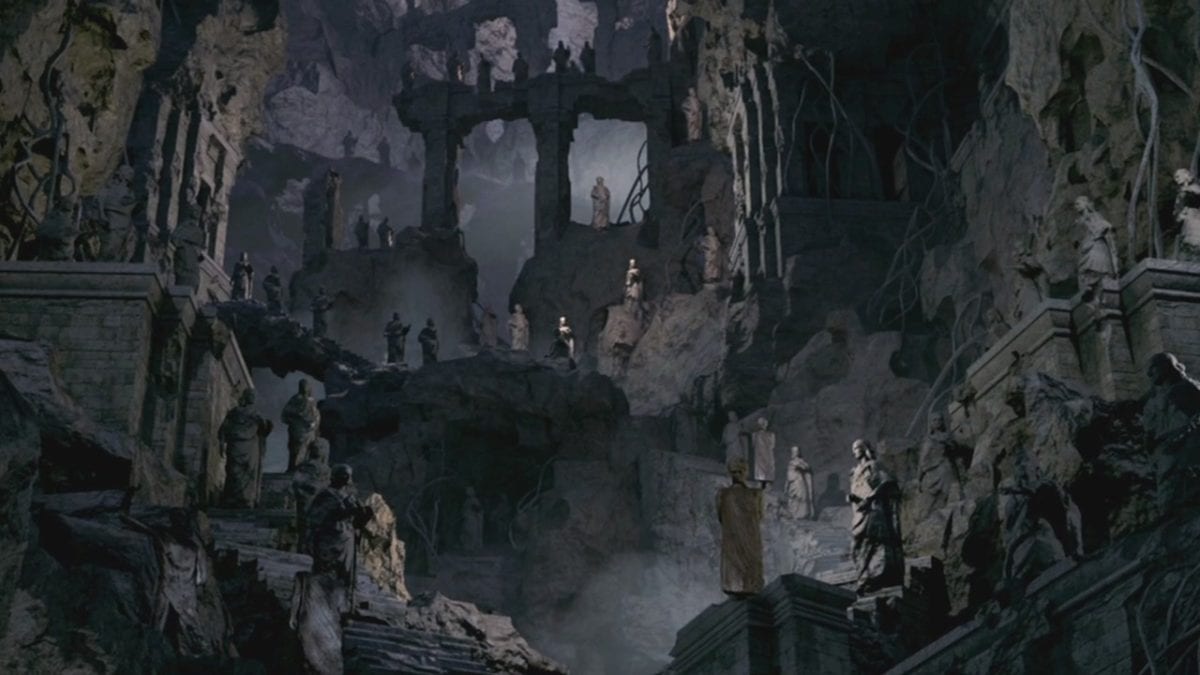 A questo proposito, The Time of Angels/Flesh And Stone, oltre ad avere una trama autoconclusiva godibilissima, contiene anche informazioni fondamentali per quanto concerne la storyline orizzontale: dai dialoghi con River traiamo indizi di ciò che accadrà in futuro/è accaduto in passato (timey wimey) tra lei e il Dottore, vediamo per la prima volta la militarizzazione della Chiesa, la crepa appare nuovamente, e con un ruolo fondamentale… assistiamo addirittura a una scena che non avrà senso fino al series finale!
E poi, tutti quei momenti memorabili: Angel Bob, il pallone luminoso che esplode, la foresta che alimenta la nave, Amy che cammina a occhi chiusi tra gli Angeli… davvero un grande episodio (doppio)! Lo rivedrete per festeggiare i suoi 10 anni???