Aliens of London – 15 anni dopo
Ho visto la prima serie di Doctor Who nel corso di una replica estiva su Rai4 nel 2012… e temo di non averla praticamente più riguardata! Per cui ho memorie MOLTO nebulose di questi episodi… mi ricordo però bene lo sgomento al termine di Aliens of London perché non mi aspettavo che fosse solo la prima parte! Ricordo momenti MOLTO slapstick con gli alieni che fanno le puzze ed effetti speciali… poco speciali, ecco. Però al tempo stesso sono piuttosto certa che ci fosse una sottotrama più complessa, con Rose che è a tutti gli effetti dispersa da un anno per colpa di un errore del Dottore… e poi è anche il primo episodio con Harriet Jones (che tutti sanno chi è)!
Ok, sono pronta per il rewatch!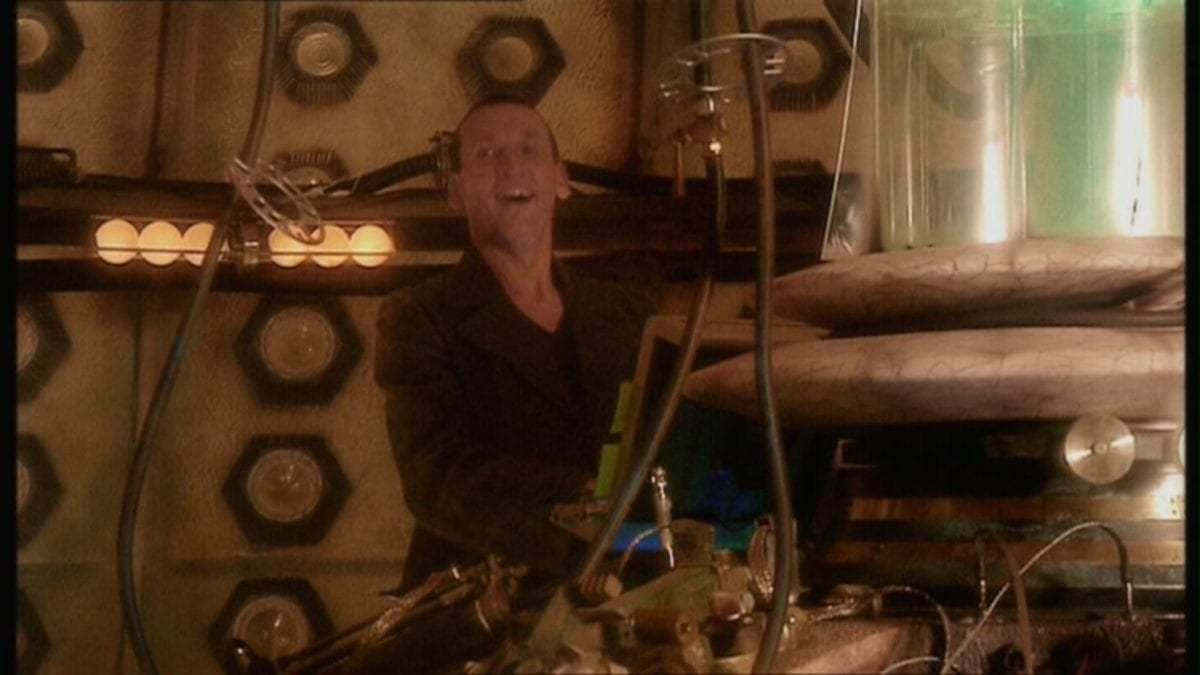 40 minuti dopo…
Una cosa che assolutamente non mi ricordavo è quanto Aliens of London prenda le cose con calma. Per l'azione ci sarà tempo nel prosieguo – di cui vi parlerò la settimana prossima – qui ci si limita a gettare le basi.
Il focus è sulla trama orizzontale, su Rose che sarebbe dovuta tornare 12 ore dopo la sua partenza e invece rincasa ignara con ben 12… MESI di ritardo. E senza poter dire a nessuno dove esattamente sia stata. L'atteggiamento del Dottore in tutto questo è di un menefreghismo TOTALE. Lo turba di più che Jackie gli abbia tirato un ceffone rispetto al fatto di aver stravolto la vita di una famiglia. Successivamente, USA la casa di Rose per guardare le notizie in tv, intimando addirittura il silenzio a padrona di casa e ospiti. Ancora lontano mille miglia dai mille "sorry, so sorry" di Tennant, o dal desiderio di famiglia di Smith o… potrei andare avanti. Questo Dottore è appena tornato dalla guerra ed è convinto di aver compiuto un genocidio… e tutti i suoi comportamenti vanno visti e valutati in relazione a questo.
Ma anche la stessa Rose non pare troppo sconvolta da quello che ha involontariamente causato. Come se avesse già deciso che comunque quello non è più il suo mondo. A una prima visione, anni fa, probabilmente non ci avevo nemmeno fatto caso, però ora il confronto con tutti i companion che sono venuti dopo di lei è inevitabile: Rose è probabilmente la più veloce ad adattarsi a una vita nel Tardis e la meno propensa a mantenere una propria esistenza anche sulla Terra.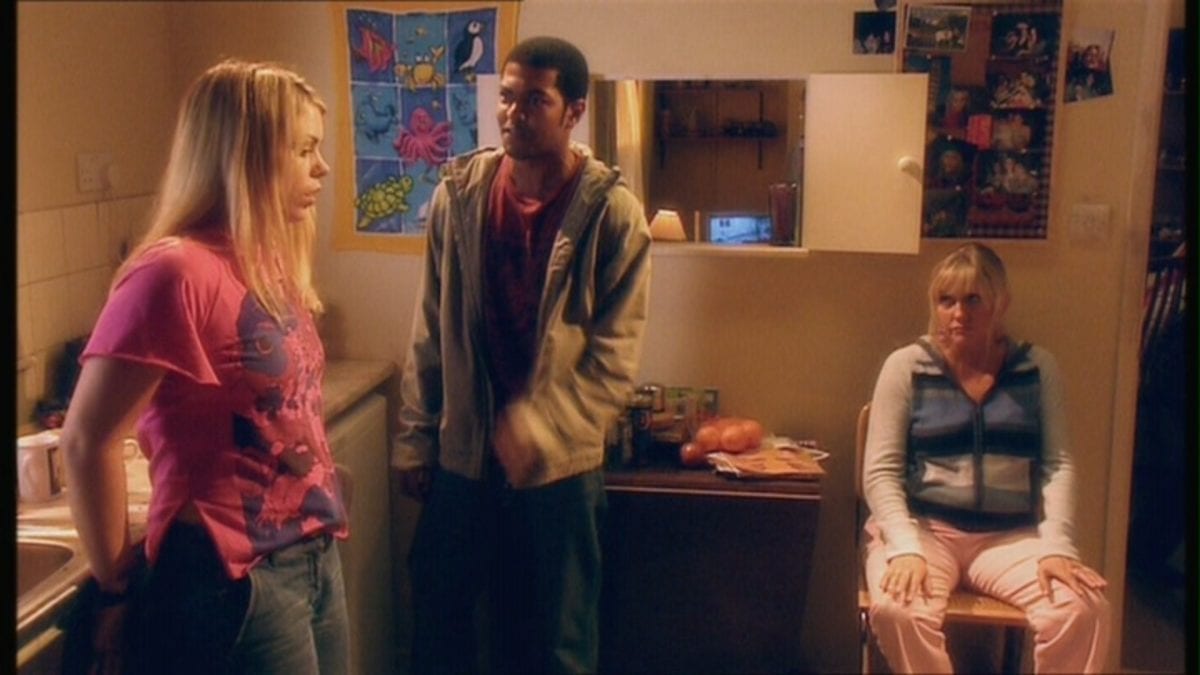 L'episodio introduce anche un sacco di personaggi che diventeranno parti fondamentali del Whoniverse. Ovviamente gli Slitheen, famiglia criminale ricorrente nella prima serie… anche se l'ormai celebre Raxacoricofallapatorious non viene ancora nominato. Debuttano anche Harriet Jones e il suo inseparabile tesserino… ed è davvero strano vedere come nessuno sappia ancora chi sia! Infine, c'è Toshiko Sato di Torchwood… prima ancora che effettivamente esistessero la serie di Torchwood o un personaggio di nome Toshiko Sato. Aliens of London è anche l'episodio in cui la scritta Bad Wolf viene fatta direttamente sul Tardis… ce l'avevamo anche noi, ma ci abbiamo dipinto sopra troppe volte ormai.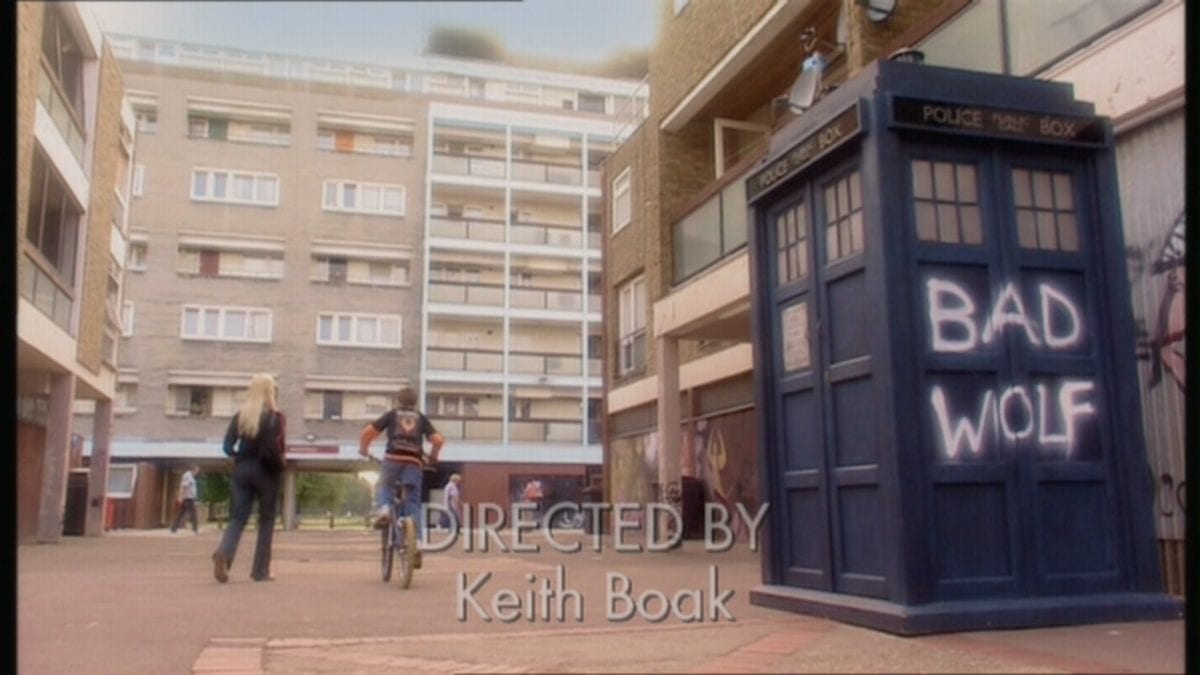 Benché la trama in sé dell'episodio sia più che altro funzionale al successivo, viene messa diversa carne al fuoco: la UNIT, il Dottore convocato come esperto di alieni, il piano criminale degli Slitheen… certo, gli effetti speciali sono pochi e non troppo carini, ma ho trovato buona l'idea di usarli con parsimonia e di rivelare solo negli ultimi minuti il vero aspetto degli alieni. La gag delle puzzette invece è insopportabile esattamente come alla prima visione, ed è probabilmente l'unica pecca dell'episodio. Peccato che sia così ENORME da venir ricordata più dei molti lati positivi.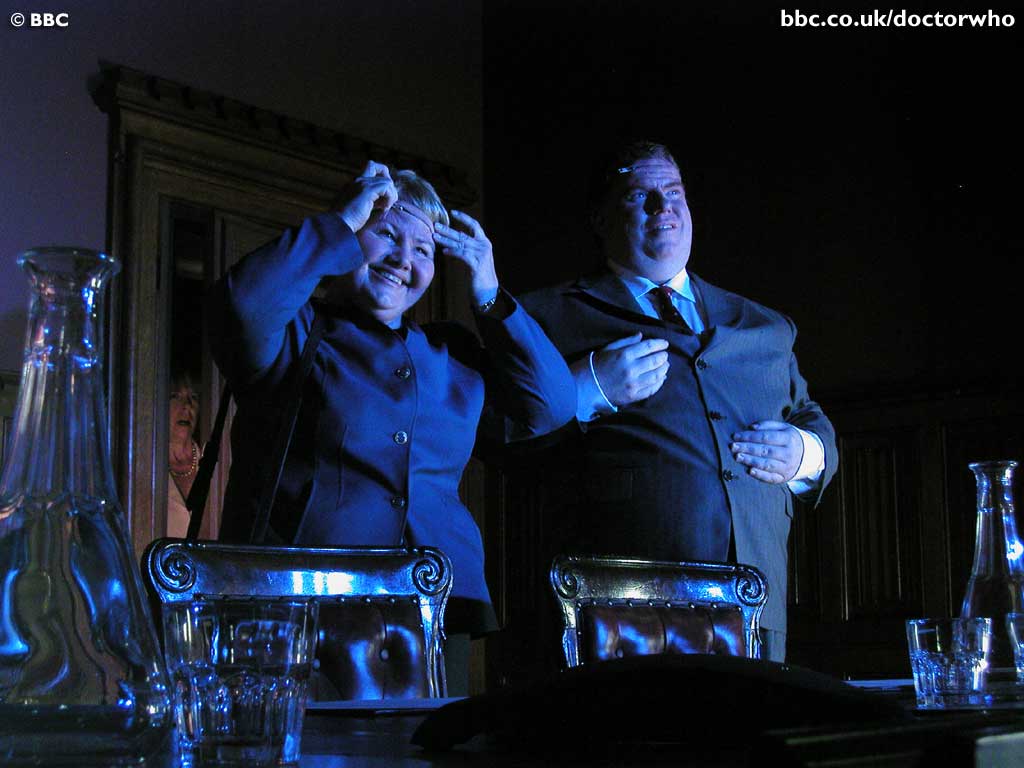 …a giovedì prossimo con la conclusione!