Stephen John Fry nasce il 24 agosto 1957 ad Hampstead, ricco quartiere londinese. Cresce però a Norfolk, con i genitori Marianne Eve Newman e Alan Fry, il fratello Roger e la sorella Jo. Frequenta la Uppingham School e poi il Queens College di Cambridge, dove conosce il suo futuro migliore amico e collega Hugh Laurie e lo scrittore Douglas Adams. Non solo: Fry afferma di conoscere il significato del numero 42 in Guida Galattica per Autostoppisti… ma non vuole rivelarlo.
Nel 1984 riscrive il musical di Noel Gay Me and My Girl, che ha un enorme successo e lo rende milionario prima ancora di avere 30 anni.
Della sua lunga carriera teatrale, ricordiamo i lavori più recenti: Twelfth Night nel 2012 allo Shakespeare's Globe, in cui interpreta Malvolio, Monty Python Live (Mostly) nel 2014 e Mythos: A Trilogy nel 2018, uno spettacolo tratto da un suo stesso libro.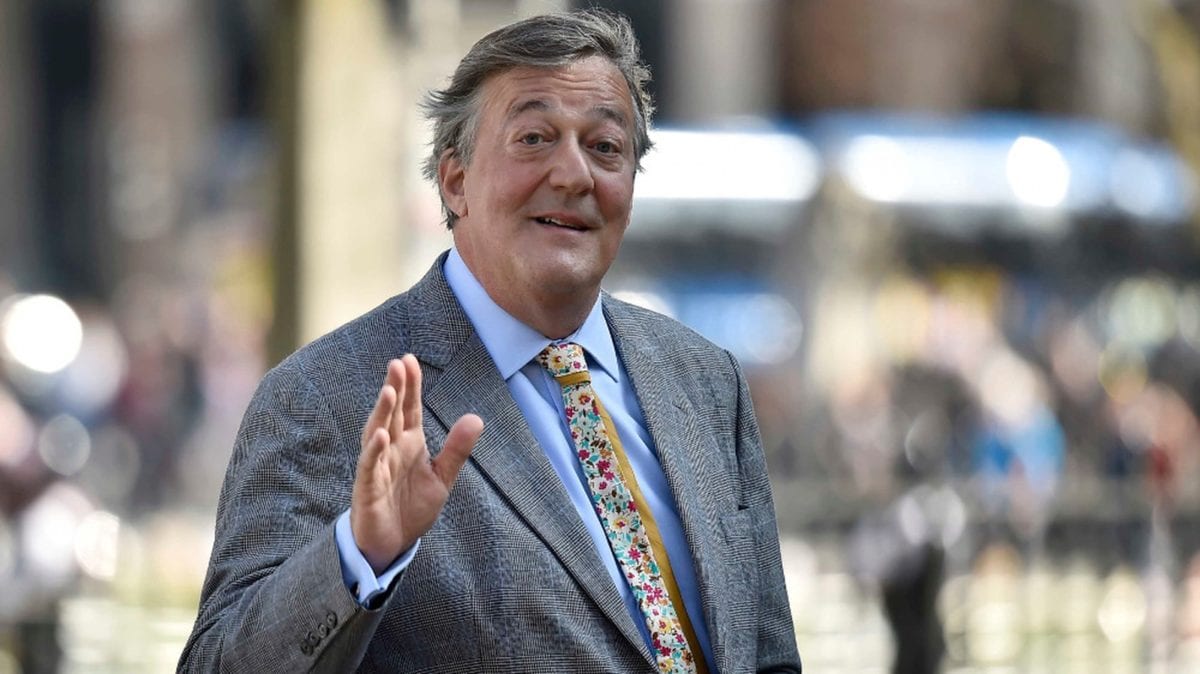 Per quanto riguarda la televisione, comincia a lavorare nel 1982, insieme a Hugh Laurie ed Emma Thompson, in There's Nothing to Worry About!, che viene rinnovata per altre due stagioni sotto il nome Alfresco. Dal 1986 al 1995 è coprotagonista e coautore di A Bit of Fry & Laurie e, sempre con l'amico Hugh, dal 1990 al 1993 lavora in Jeeves and Wooster. Altri suoi lavori in tv sono The Common Pursuit (1992), In the Red (1998), Gormenghast (2000), Kingdom (2007-2009), The Borrowers (2011), 24: Live Another Day (2014); infine, il 1° gennaio 2020 interpreta il capo del MI6 in Spyfall, il primo episodio della dodicesima stagione di Doctor Who!
Dal 2003 al 2015 presenta il quiz show QI (Quite Interesting). Nel 2006 realizza il documentario Stephen Fry: The Secret Life of the Manic Depressive, in cui affronta il suo essere bipolare e i suoi problemi di depressione; Nel 2013 esce invece Stephen Fry: Out There, in cui mostra la vita di persone lgbt in varie parti del mondo.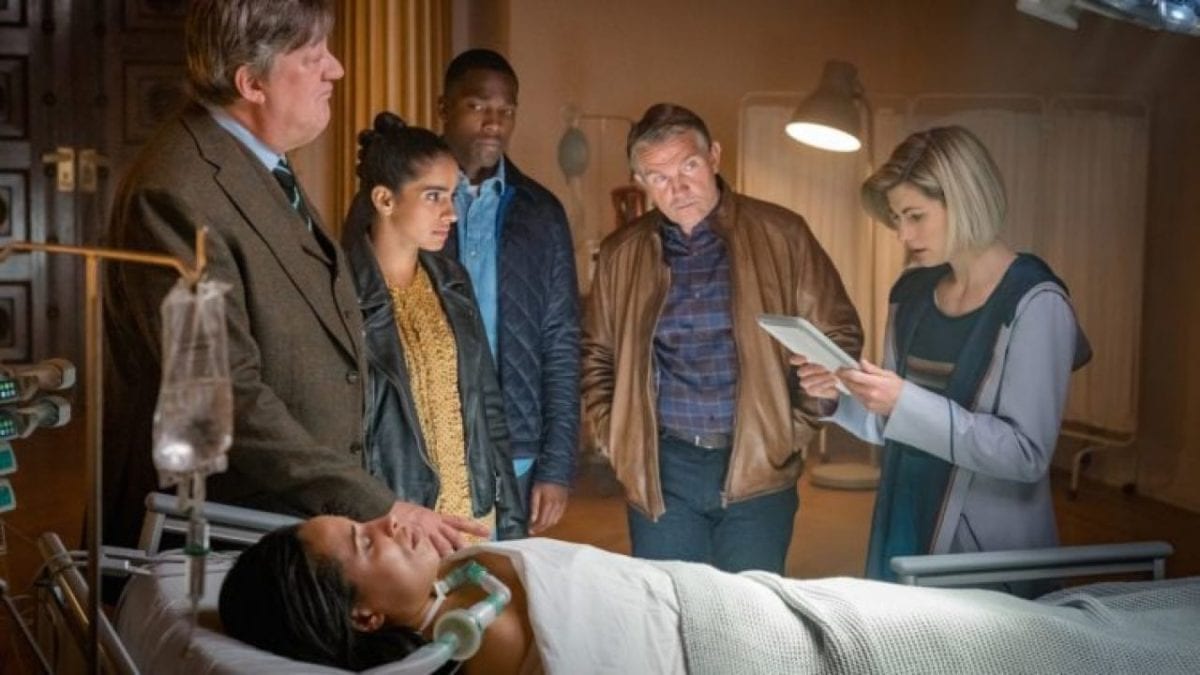 Al cinema appare in The Good Father (1985), Peter's Friends (1992) e Wilde (1997), in cui interpreta il protagonista, di cui è fervente ammiratore dall'età di 13 anni. Il ruolo di Oscar Wilde gli vale anche una nomination ai Golden Globe. Lavora in seguito in The Tichborne Claimant (1998), Gosford Park (2001), The Discovery of Heaven (2001). Nel 2003 debutta anche come regista con Bright Young Things, per poi riprendere a recitare, in The Life and Death of Peter Sellers (2004), The Hitchhiker's Guide to the Galaxy (2005, era il narratore), V for Vendetta (2005), St Trinian's (2007), Alice in Wonderland (2010, era lo Stregatto), Sherlock Holmes: A Game of Shadows (2011), The Hobbit: The Desolation of Smaug (2013), The Hobbit: The Battle of the Five Armies (2014), Alice Through the Looking Glass (2016), Tomorrow (2018).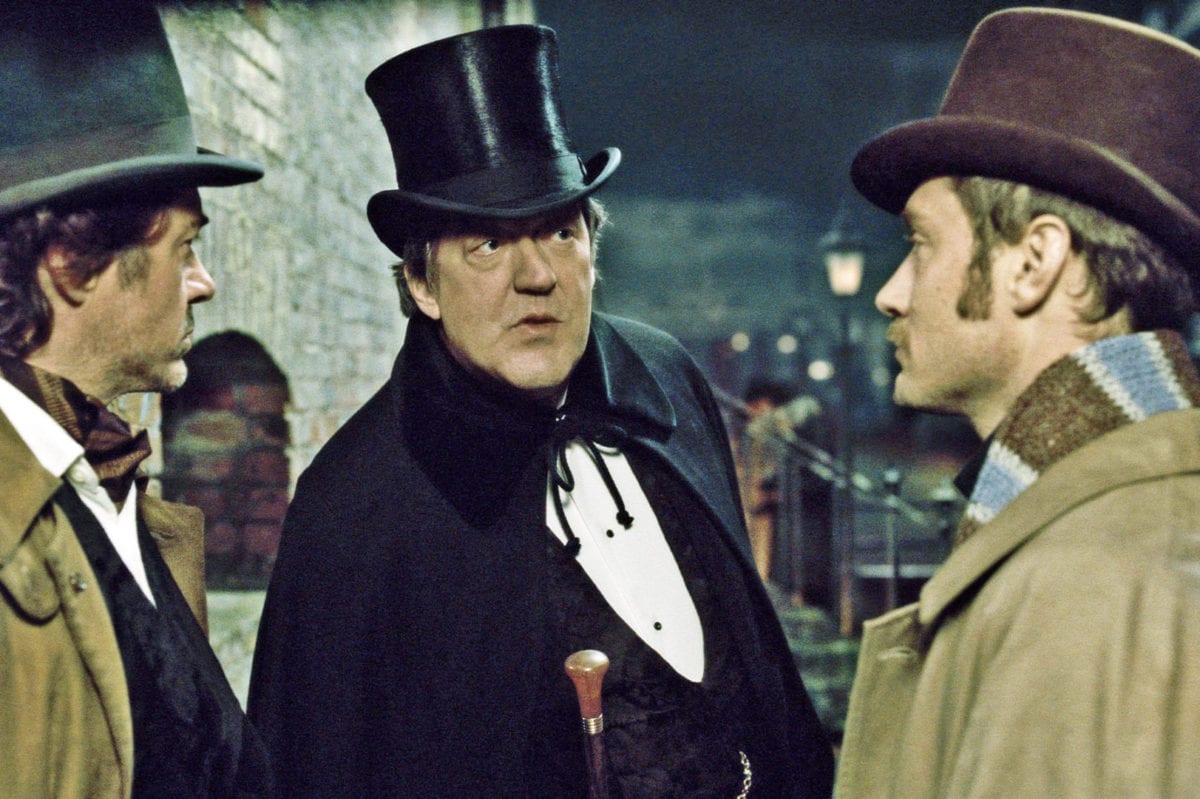 Fry lavora anche in radio e scrive articoli per giornali e riviste, oltre a vari romanzi e saggi, tra cui The Liar (1991), The Hippopotamus (1994), Making History (1996), The Stars' Tennis Balls (2000).
È la voce delle versioni in audio libro di Harry Potter e Sherlock Holmes; come doppiatore, ha anche lavorato alla serie animata Doctor Who: Death Comes to Time (200-2002), con il Settimo Dottore ed Ace.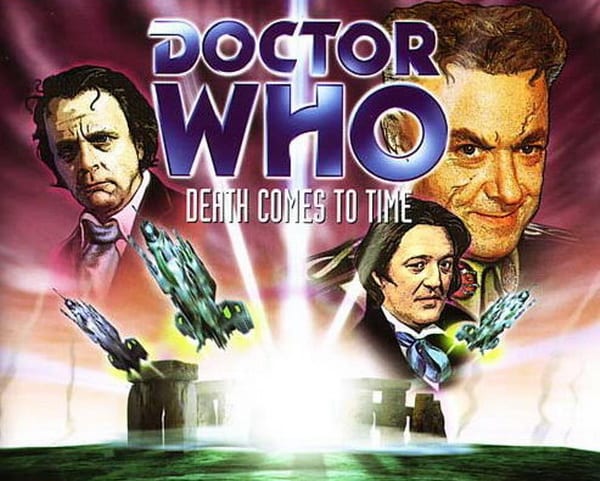 L'artista è appassionato di tecnologia informatica, cosa che lo ha reso spesso un precursore nell'utilizzo di internet e dei computer. È mecenate del Norwich Film Festival ed è nel consiglio della squadra di calcio Norwich City Football Club, di cui assiste spesso alle partite. È da sempre impegnato in opere di beneficienza.
Stephen Fry è sposato dal 2015 con l'attore Elliot G. Spencer.
Beh, il titolo dice già tutto. Il film è una biografia di Oscar Wilde, che si concentra sia sulla sua produzione letteraria e teatrale, sia sulla sua vita privata, in particolar modo sulla relazione con Lord Alfred Douglas – detto Bosie – caratterizzata da un eterno alternarsi di odio e amore.
La performance di Stephen Fry – profondo ammiratore di Wilde fin dall'adolescenza – è semplicemente magistrale e fornisce un ottimo punto di inizio a chi volesse conoscere meglio la vita e le opere del grande scrittore.
Il resto del cast è altrettanto eccellente; giusto per citare un paio di nomi, Michael Sheen è l'amico e amante Robbie Ross, mentre Jude Law è Bosie.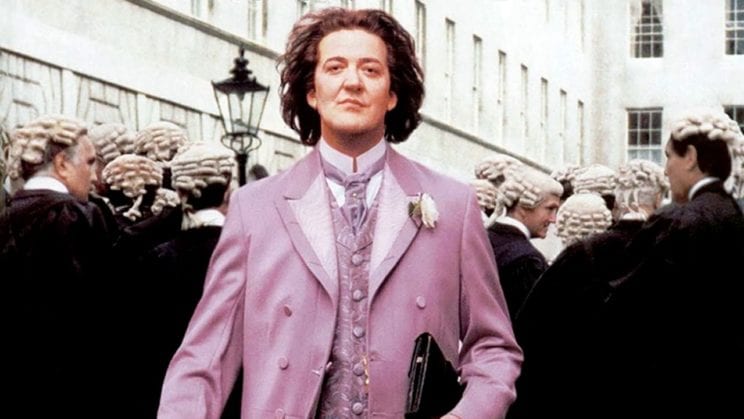 Premessa: in questo film Stephen Fry non recita. Sgomento in sala. TUTTAVIA, è il suo debutto registico… nonché unico film da lui girato, in realtà.
Tratto dal romanzo Vile Bodies di Evelyn Waugh, mostra la vita dei giovani londinesi ricchi e aristocratici degli Anni Trenta. In un vortice infinito di feste, alcol, droga, scommesse, divertimenti effimeri e scandali giornalistici, si dipanano le vicende di un gruppo variegato di personaggi: uno scrittore squattrinato, la sua eterna fidanzata, un ricco rampollo segretamente omosessuale e la sua migliore amica festaiola, la figlia del Primo Ministro e un cronista di spettacolo… su tutti però incombe lo spettro della Seconda Guerra Mondiale.  
Il cast è semplicemente pazzesco, tra mostri sacri come Jim Broadbent e Peter O'Toole, e attori adesso affermati che stavano debuttando proprio in quegli anni: James McAvoy, Michael Sheen, Emily Mortimer, Stephen Campbell Moore, Fenella Woolgar e… David Tennant!
Bright Young Things è un prodotto realmente brillante e fa sperare che un giorno Stephen Fry ci ripensi e prenda nuovamente in mano la macchina da presa.