Ciao a tutti e bentornati a DWOT che sta per Decency Warriors Of Truth, che potete prendere come una versione copyright free di Social Justice Warriors.
Allora Orphan55 finisce con un messaggino di quelli sottili sottili, tant'è che manco mi entra dalla porta del TARDIS: smettetela di inquinare o…
Molti criticano questo messaggio finale. Per allora la puntata è finita, per quanto il Dottore potrebbe benissimo prendere il TARDIS e salvare chi non era ancora morto su Orphan55, pazza assasinaaah, quindi boh, non è tutto sto dramma. Mi pare un po' come quando Action Man diceva di non fumare all'inizio della puntata in quello strano miscuglio di discutibile animazione e atroce recitazione, ma non c'è più un'immersione che rischi di rompere. Cioè, magari sarebbe meglio la rompesse la sigla di chiusura, ma poco cambia. Certo la Terra sarebbe potuta cadere in rovina in cento modi diversi, che era pure il punto di The Pyramid at The End of The World solo due stagioni fa, ma tematicamente ha perfettamente senso: i dreg sono alberi che ammazzano le persone, ossia la furia della natura che si rivolta contro all'uomo, la SPA è questa illusione di benessere in mezzo al mondo che brucia e rappresenta il diniego verso il cambiamento climatico e il rapporto tra Kane e Bella è il confronto generazionale. In quest'ottica, Benni resta sempre Benni. Benni è il personaggio chiave di 57 anni di Doctor Who e resterà tale per sempre.
In ogni caso il messaggio politico non dovrebbe stupire in alcun modo: Chibnall e gli scrittori di cui si circonda hanno forti opinioni politiche che inseriscono nella trama a spron battuto, ammesso e non concesso che una trama ci sia ancora, ma è davvero questo a pesare sullo show? Secondo me non è così, quando è terribile, è terribile di suo. Certo, Rosa era un discorso sul razzismo attuale più che su quello dell'epoca, Demons of the Punjab pare unicamente concentrato a raccontare un periodo storico e Arachnids in the UK insiste tanto sul lanciare frecciate a Trump da dimenticarsi che l'avventura in corso non è finita e ci sono ancora tantissimi ragni mutati in giro per Sheffield, ma sono cose che si dicono solo perché passa il messaggio, ma non l'avventura. Doctor Who non ha mai avuto problemi a mandare un messaggio senza andare a pesare sulle storie, fin dai tempi di The Mutants (anche noto come The Daleks) nel '63, dove i cyborg erano palesi riferimenti al nazismo rivolto a una Gran Bretagna ancora in parte da ricostruire dopo i bombardamenti. Anche la serie nuova non è esterna ai messaggi, sebbene siano spesso filosofici oltre che morali o politici. Rose mostra come chiunque sia speciale, The End of The World dibatte su cosa significhi essere umano, The Unquiet Dead parla di immigrazione, Aliens of London e World War Three di come i politici manipolino i media, Dalek di come una guerra trasformi le persone, The Long Game di manipolazione dei media, Father's Day di responsabilità, The Empty Child e The Doctor Dances di famiglia, Boom Town di perdono e Bad Wolf e The Parting of the Ways di redenzione.
Così via, in realtà. È parecchio difficile non trasmettere un messaggio, per banale che sia, all'interno di una storia. Addirittura scommetto che non condividi il messaggio di fondo di ognuna di queste puntate, perché se ne possono trovare molti di più guardando la storia da diversi punti di vista. Cosa ci può dire, invece, Rosa, se non una plateale denuncia del razzismo?! Che non è affatto sbagliato di per sé: indico Rosa unicamente perché è l'esempio più semplice, ma guardate Spyfall e ditemi se non siete convinti che il messaggio di fondo sia che la tecnologia informatica è un'arma a doppio taglio e che dobbiamo fare attenzione a come diffondiamo informazioni in rete. Alle volte addirittura la puntata si ferma perché forse non è sicura di aver messo un messaggio, come il tristemente noto "Temo che dovremo fare conversazione" di Revelations. Cose del genere rischiano di essere percepite più come una predica che un insegnamento e il motivo è che normalmente le storie fanno insegnamenti tramite modelli e allegorie. Quando il Dottore decide di essere "coward, any day" e di non distruggere tutti i dalek, ma anche tutti gli umani, è un modello, sta mostrando un eroe che si rifiuta di trovare vendetta a scapito della vita di innocenti. Quando Vincent aiuta il Dottore a combattere il mostro invisibile, è un'allegoria delle malattie mentali, di come persone che vedono il mondo in un modo diverso dal nostro siano in realtà individui preziosi.
Questo spinge i nostri neuroni a fare un collegamento in più e coinvolgono l'emisfero emotivo del cervello, radicando il messaggio in profondità. Naturalmente non è necessario usare questi due schemi, è possibile anche comunicare il messaggio in modo molto più diretto, a patto che si crei un legame emotivo di qualche tipo. Quando questo non c'è… beh, mettiamola così: quanto credete abbia influito il messaggio "scaricare o guardare film pirata è come rubare" nella battaglia contro la pirateria?! Non è che una predica, qualcuno che ti dice cosa è giusto e cosa è sbagliato e rischia di essere scontato e rasentare l'offensivo. Benjamin Franklin ha detto "dimmi e io dimentico; mostrami e io ricordo; coinvolgimi e io imparo."
Quindi Chibnall vuole fare il Social Justice Warrior. Beh, di per sé, credo sia molto, molto positivo. Per quotare il secondo Dottore "there is evil in the universe. It must be fought!" (c'è del male nell'universo, deve essere combattuto!) e questo vale anche a livello morale; ammesso e non concesso che il pubblico concordi con il messaggio (per esempio molti vedono il social come un modo per unire le persone, non per dividerle), vuol solo dire che Chibnall ritiene che la serie sia abbastanza importante da essere un'arma in questa lotta. Per la cronaca Chibnall smentisce che si tratti di un'agenda politica, per così dire, rispondendo semplicemente che è ovvio mettere temi di attualità in una serie, parafraso e non credo nemmeno sia un'affermazione ipocrita: come dicevo prima, la serie ha sempre affrontato tematiche importanti.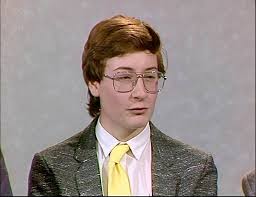 Io ve lo dico chiaro e tondo: non sempre colgo i messaggi di quello che vedo. Per trasmettere un messaggio in modo sottile si chiede uno sforzo maggiore al cervello, di impegnare anche l'emisfero destro, per esempio e in ogni caso è più difficile che passi un tema che non risuona con te. Sono solito dire che una storia è fatta di tre parti, chi la scrive, la storia stessa e chi l'ascolta e sarà quindi diversa per ognuno che la guarda. Proprio per questo, se mi permettete un esempio infelice, vedere Clara folle di dolore che distrugge le chiavi del TARDIS ha risuonato con me all'epoca, perché portavo le ferite addosso di un lutto altrettanto devastante; per contro, il fatto che Kill The Moon trattasse il tema dell'aborto mi è proprio passato sopra la testa. Secondo me un approccio come quello di Orphan55 dove prima mostri l'aspetto allegorico e poi usi un personaggio per specificarlo, non è completamente irragionevole.
Resta però un fatto increscioso. Io non so come scrivessero i vari autori delle puntate, con l'eccezione di Chibnall, ma dubito fortemente che ci fosse un approccio tanto diretto verso le tematiche affrontate. C'è una forte prevalenza di scrittori impegnati nel sociale e questo è anche positivo, posto che un autore di fantascienza ha per antonomasia la tendenza ad affrontare il futuro e quindi non può prescindere da un aspetto sociale (Isaac Asimov potrebbe aver studiato economia fianco a fianco con Karl Marx, per dirne una), ma a me fa salire il sangue alla testa che ci siano così tanti messaggi espliciti. Quando tu fai una predica, rendi la libertà di lettura tanto sottile da essere uniforme per la maggior parte del pubblico ed è una cosa che fai quando credi che questo non possa o non debba pensare con la propria testa. E io, in questo fandom, ho conosciuto davvero molto, molto poche persone ottuse. Per questo motivo mi auguro che il trend di bucare la quarta parete per esplicitare il messaggio finisca: non perché vada a ledere le storie che potrebbero essere interessanti a prescindere, ma perché mi fa sempre pensare che l'autore della puntata abbia una bassa opinione dello spettatore medio.
Ma stiamo a vedere come si evolve la stagione, non sia mai che questo mio timore si riveli infondato. Fino ad allora…
~Six