The End of Time – part 1, Dieci anni dopo
Siamo qui riuniti oggi per celebrare il decimo anniversario dello speciale di Natale "The End of Time, part 1" (La fine del tempo, parte 1), prima parte di un doppio episodio che segnerà la fine dell'era David Tennant (Decimo Dottore *sigh*) e l'inizio dell'era Matt Smith (Undicesimo Dottore, still not ginger).
Innanzitutto, le cose importanti: BUON NATALE CARISSIMI WHOVIANS!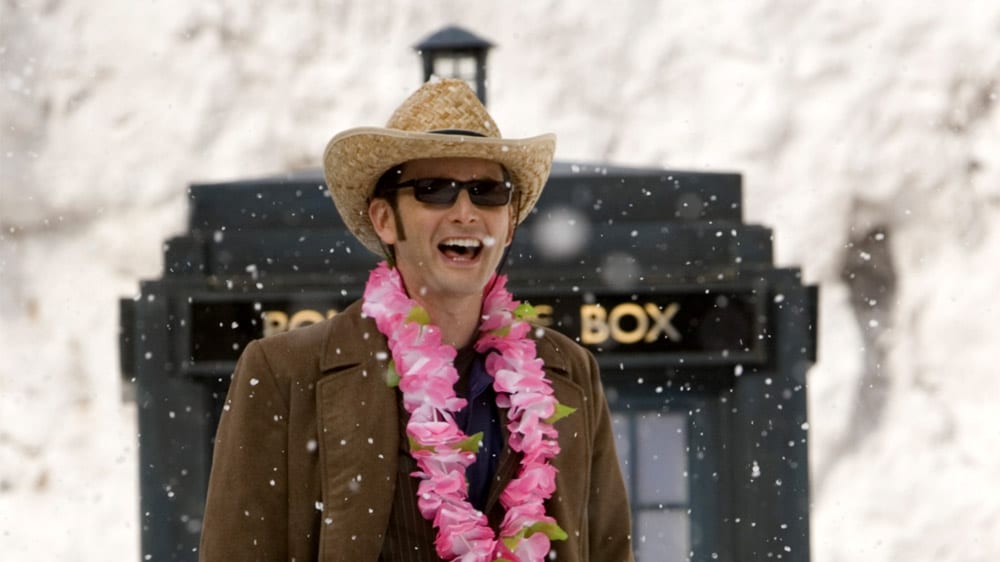 Piccolo riassunto della trama per chi non vedesse da un po' la puntata: il Dottore sa di essere agli sgoccioli, sta per morire/rigenerarsi, "la sua canzone sta finendo". Viene chiamato dagli Ood, che vogliono mostrargli le loro visioni sul ritorno del Maestro, e il Dottore corre sulla Terra per risolvere la questione. C'è anche la domanda dei 4 colpi ricorrenti, che segneranno la fine del Dottore, il quale pensa sia proprio il Maestro colui che lo ucciderà. Il Maestro intanto è risorto ma diventa una sorta di cannibale, perché è rinato "sbagliato" e ha una fame insaziabile e tantissima energia vitale, il che lo rende più pericoloso del solito. In tutto ciò, rivediamo Wilfred Mott, il nonno di Donna, che non ha mai smesso di cercare il Dottore e finalmente lo trova e lo segue per aiutarlo nella sua ultima missione. Il Maestro viene rapito dalla famiglia Naismith, padre e figlia, che vogliono che lui ripari un congegno alieno in loro possesso, una macchina che può guarire da ogni cosa e garantire l'immortalità, che in realtà appartiene ai Vinvocci, una razza aliena che lavora sotto copertura per riparare il congegno e riportarlo sul proprio pianeta, ma il Maestro rigira la cosa a suo vantaggio, aggiusta la macchina e modifica il processo di guarigione, e tutta l'umanità prende le sue sembianze, ponendo fine alla razza umana e dando inizio alla razza del Maestro. Nel panico generale, l'ultima scena ci mostra i Signori del Tempo che con Gallifrey si stanno dirigendo verso la Terra. Il tutto si svolge nei giorni di Natale, mi ero dimenticata di specificarlo. THAT'S ALL FOLKS!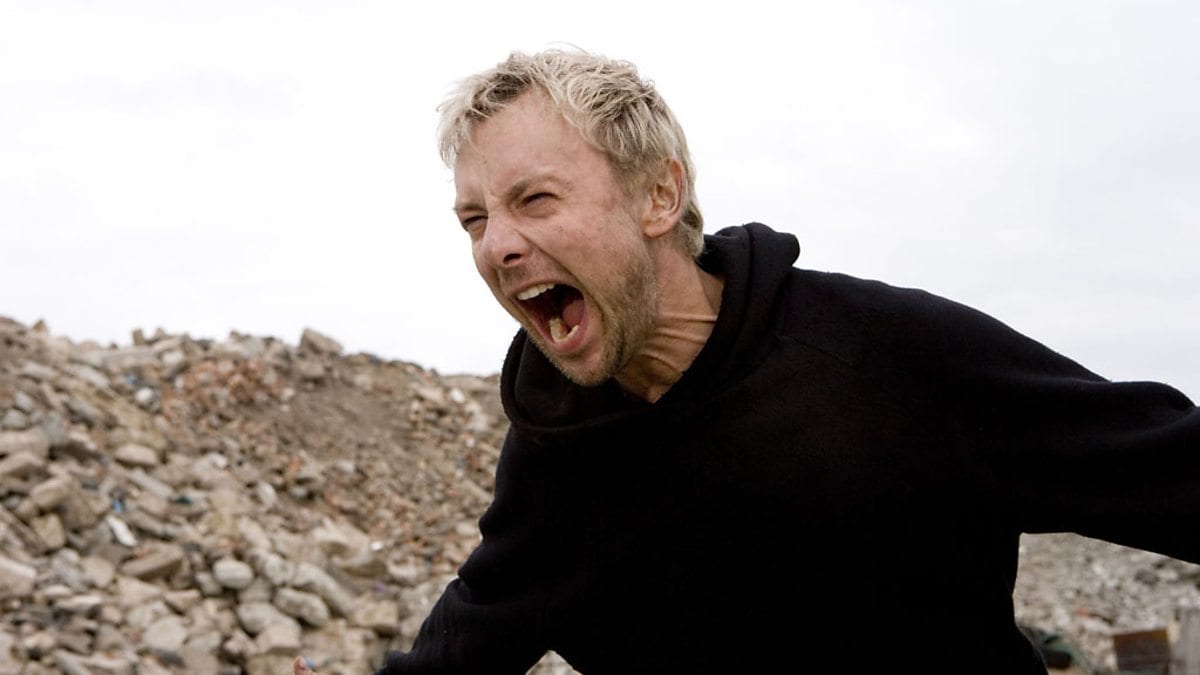 Dopo un riassunto non tanto breve quanto speravo, poiché non ho il dono della sintesi, analizziamo un po' questa puntata.
La cosa che mi ha presa di più, rivedendo la puntata e sapendo come andrà a finire la seconda parte di episodio, è la triste consapevolezza che il legame tra il Dottore, Donna e Wilfred fosse tutta predestinazione per la fine, perché il Dottore si chiede come faccia Wilfred a trovarlo sempre così in fretta, nessuno ci è mai riuscito prima, capisce che ci deve essere qualche legame particolare e importante, ma lo si scoprirà solo nella seconda parte dell'episodio, quando si capirà che la profezia dei 4 colpi è legata a Wilfred e non al Maestro, e che quindi la morte del Dottore sarà dovuta a lui. Mi sono affezionata molto alla storyline di Donna e della sua famiglia (tanto da portarne il cosplay, con Wilfred e Dottore annessi), e questo finale quindi mi ha resa ulteriormente triste, ma sono contenta non fosse banale.
Nella prima parte dell'episodio in realtà, cioè quella di cui dovremmo discutere, non capita praticamente nulla di seriamente importante, si mettono le basi per la seconda parte, più ricca di ciccia e spunti riflessivi. Uno dei punti salienti e interessanti però è l'attenzione che il Dottore pone nel voler aiutare il Maestro; dopo tutto ciò che ha fatto e sta per fare, lui continua a volerlo aiutare per salvarlo, il Maestro invece sfrutta il Dottore la maggior parte del tempo. Tutta la puntata è un costruirsi di azioni che portano al momento focale, cioè la seconda puntata hahaha. L'attenzione viene però mantenuta, tanto che non mi sono neanche resa conto quando la puntata è finita e volevo subito mettere play alla seconda, perché vuoi sapere cosa capiterà all'umanità "saxonizzata", a Donna che sta ricordando e potrebbe esplodere di energia essendo mezza Time Lord(Lady?), vuoi sapere se i Signori del Tempo arriveranno sulla Terra e come, ma soprattutto vuoi sapere come si rigenererà il Dottore, perché sai che sta arrivando il momento e vorresti fermare il tempo, ma non puoi e quindi ti godi il tutto finché dura, che praticamente è una regola fissa per chiunque guardi Doctor Who. Questo doppio episodio segna anche l'uscita di scena di Russell T. Davies, showrunner che ci ha fatto piangere per un bel po' di puntate e che lascia il testimone al contorto Steven Moffat.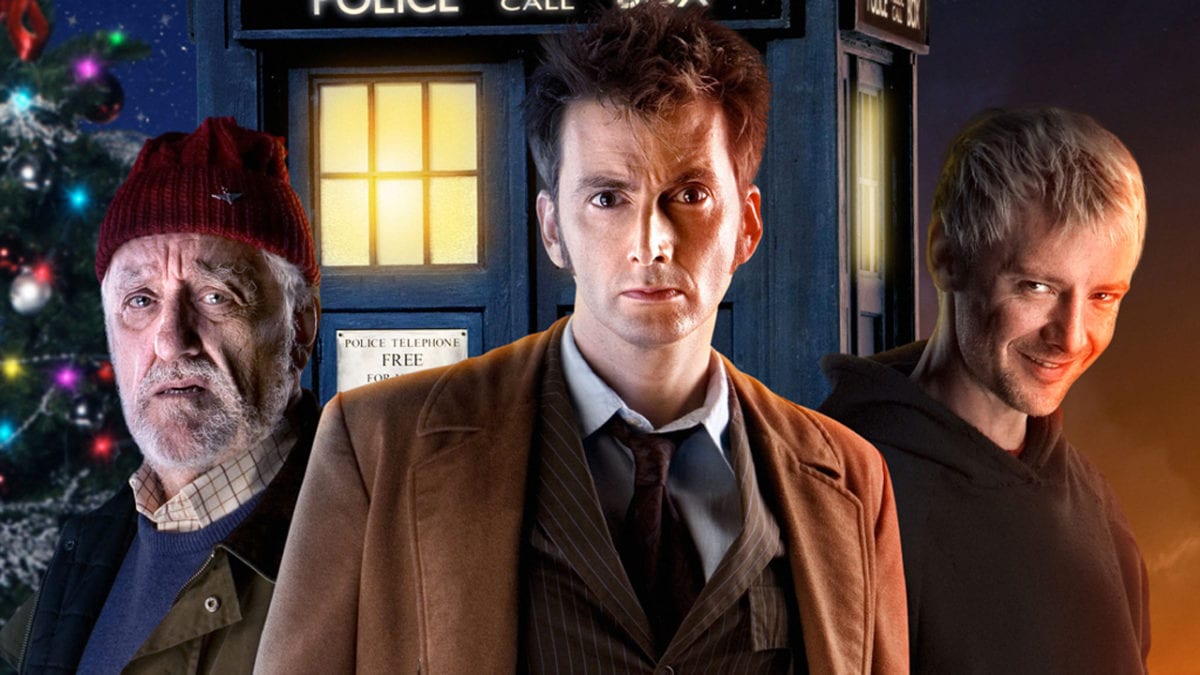 Siamo arrivati al capolinea (letteralmente), nei prossimi giorni un altro losco personaggio recensirà la seconda parte, per ora si conclude qui la mia analisi/sproloquio su questo speciale, spero di avervi intrattenuto, commentate con i vostri pensieri su questa puntata e alla prossima, allons-y!
-Amelia Pond