5 volte in cui sono stati citati dei film in Doctor Who
5) Il Decimo Dottore, fresco di rigenerazione in The Christmas Invasion, si lancia nel suo primo monologo appassionato e… si rende conto che sta citando Il Re Leone!
4) in Meanwhile in the Tardis 2, una breve scena tra gli episodi Flesh and Stone e The Vampires of Venice, nel tentativo maldestro di definire se stesso a Amy, l'Undicesimo Dottore si paragona a Gandalf de Il Signore degli Anelli… uno Space Gandalf! E già che c'è, cita anche le spade laser di Star Wars!
3) In Empress of Mars, Bill Potts cita i titoli di The Vikings, del 1958, e dei classici anni Ottanta Terminator e The Thing… tutti film che il Dottore non conosce!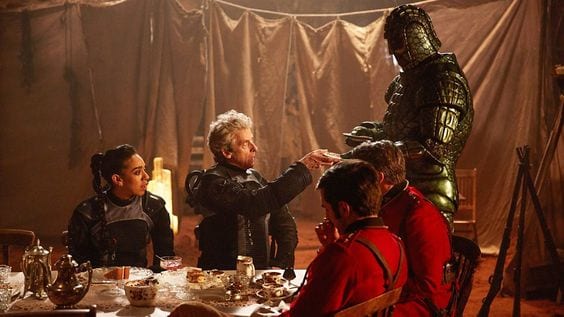 2) Restiamo in Empress of Mars… ma stavolta tocca al Dottore. Prima Twelve si lascia scappare un involontario omaggio a Star Wars, con la celebre frase "I've got a bad feeling about this", poi cita esplicitamente… Frozen!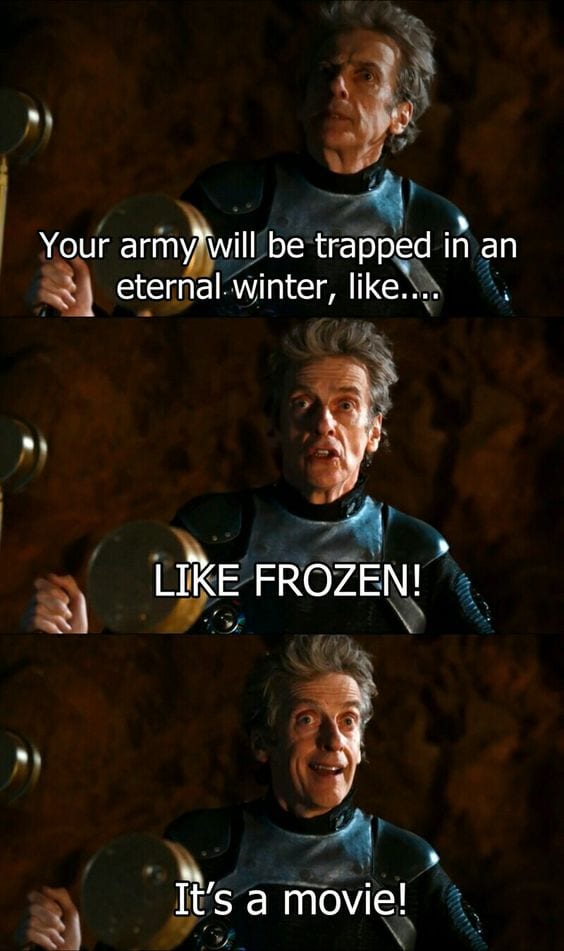 1) Concludiamo con il recente The Witchfinders. Graham recita una parte del celebre monologo di Samuel L. Jackson in Pulp Fiction, il biblico Ezechiele 25:17. "Ezekiel" risponde subito King James, molto religioso… "Tarantino!", ribatte Graham.