Julie Claire Hesmondhalgh nasce il 25 febbraio 1970 ad Accrington, nel Lancashire. Da subito appassionata di recitazione, partecipa a spettacoli amatoriali, per poi studiare teatro all'Accrington and Rossendale College e frequentare la London Academy of Music and Dramatic Art, dal 1988 al 1991. Dopo gli studi, entra nella compagnia teatrale Arts Threshold.
Poco dopo inizia a lavorare in televisione, nelle serie Metropolitan Police (1984), The Dwelling Place (1994), Screen One: Pat and Margaret (1994), Dalziel and Pascoe (1996). Dal 1998 al 2014 fa parte del cast della famosissima Coronation Street, in cui interpreta Hayley, il primo personaggio transessuale in una soap britannica, vincendo vari premi per la sua performance.
In seguito, torna al teatro in God Bless the Child (2014), These I Love (2015), Wit (2016), The Report (2017), The Almighty Sometimes (2018) e Mother Courage and Her Children (2019).
Nel mentre continua a lavorare in televisione, in Cucumber e Banana (2015), Inside No. 9 (2015), Black Roses: The Killing of Sophie Lancaster (2015), di cui aveva già interpretato una versione teatrale, Happy Valley (2016), Movin On (2016), e la terza serie di Broadchurch (2017), in cui interpreta Trish Winterman. Nel 2018 la ritroviamo in Doctor Who, nell'episodio Kerblam!, in cui appare nel ruolo di Judy Maddox, la responsabile delle risorse umane dell'immensa fabbrica.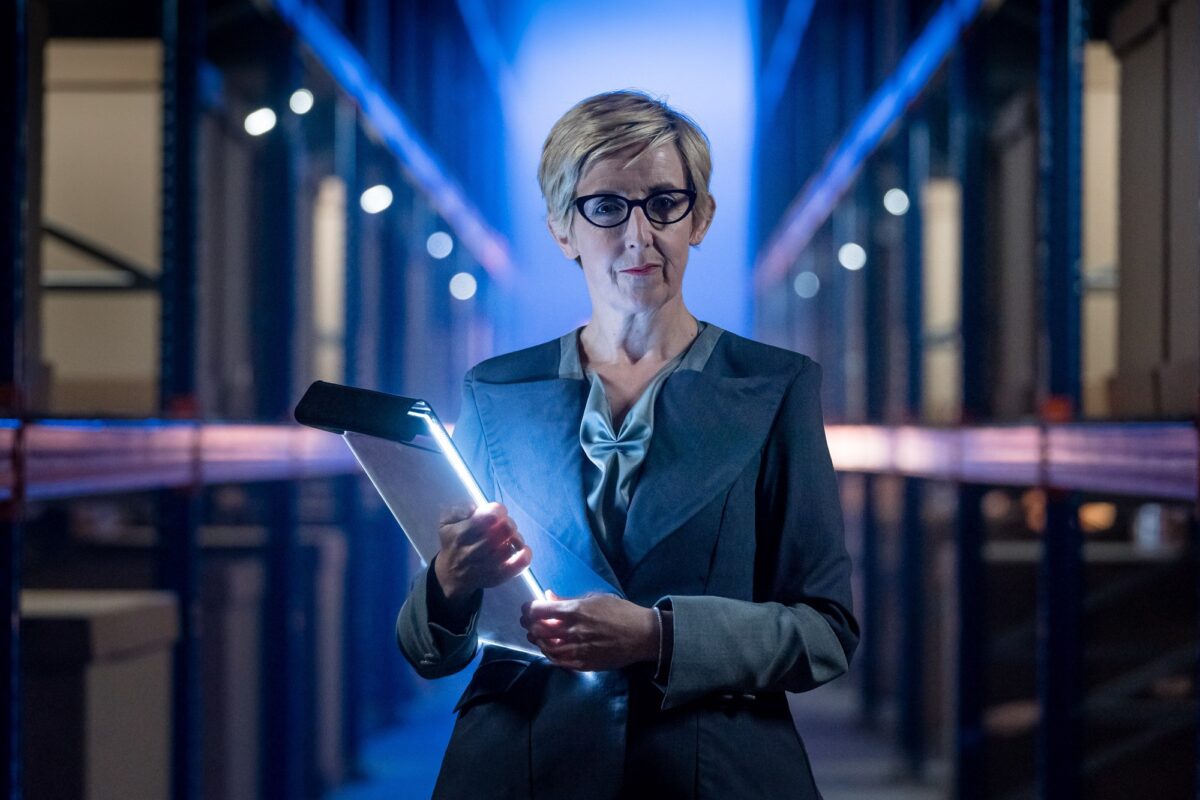 I suoi ultimi lavori sono in Peterloo (2018), The Trouble with Maggie Cole (2020) e The A Word (2020).
Julie vive a Manchester con il marito Ian Kershaw e le figlie Martha Mo e Lyss; è membro fondatore del collettivo politico teatrale Take Back, essendo lei stessa molto attiva sia dal punto di vista politico, sia nel sociale. Nel 2019 ha pubblicato il libro Working Diary.
---
CONSIGLI DI VISIONE:
Cucumber (2015):
Questa miniserie di Russell T Davies è considerata una sorta di sequel di Queer As Folk, essendo ambientata nella stessa città (Manchester) e nello stesso universo narrativo, pur avendo personaggi del tutto diversi.
Il protagonista è Henry (Vincent Franklin), un uomo che attraversa un'improvvisa crisi di mezz'età, lasciando il compagno Lance (Cyril Nri) dopo nove anni insieme, e trasferendosi in un appartamento con due colleghi decisamente più giovani, Dean (Fisayo Akinade) e Freddie (Freddie Fox). Tra amici vecchi e nuovi, attività fallimentari, esilaranti giri al supermercato, e un mondo che forse sta cambiando troppo velocemente per riuscire a stargli dietro, Henry deve ricostruire la sua vita… e capire cosa effettivamente voglia da essa.
Cucumber è accompagnata da altre due miniserie "gemelle", Banana e Tofu, ed è un mix vincente delle caratteristiche dei lavori di Russell T Davies (ne abbiamo parlato recentemente in una diretta): Sesso e amore, commedia e tragedia, saggezza e politicamente scorretto si mescolano in un racconto che diventa al tempo stesso simbolico ed estremamente realistico.
Julie Hesmondhalgh qui interpreta Cleo, la sorella maggiore di Henry, una donna matura e responsabile, una madre single molto attenta ai bisogni dei suoi tre figli – tutti in età diverse – ma anche una persona divertente, spontanea ed entusiasta della vita.