The Eleventh Hour, 10 anni dopo
Sapete il solito schema che utilizzo per scrivere queste recensioni: prima parlo dell'episodio in modo generale, con le poche cose che mi ricordo, poi lo riguardo e faccio un discorso più ampio. Ecco. Oggi non succederà nulla di tutto ciò. The Eleventh Hour è probabilmente l'episodio di Doctor Who che ho rivisto più volte… lo so praticamente a memoria! Mi annoio e ho un'oretta libera? The Eleventh Hour. Sono con amici e non sappiamo cosa guardare? The Eleventh Hour. C'è la zia a cena e vuole capire perché indosso un papillon? The Eleventh Hour!
Di solito lo consiglio a chi non ha mai visto Doctor Who e vuole giusto un assaggio per decidere se buttarsi sulla serie o meno. E questo episodio è decisamente un assaggio da gourmet.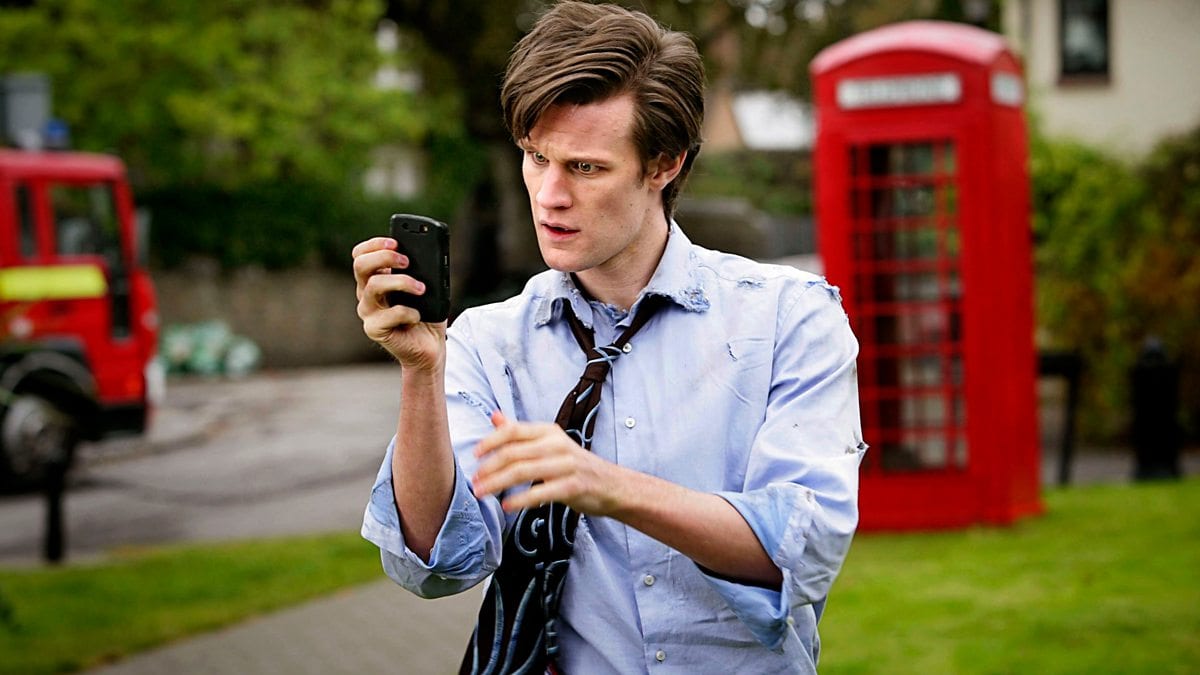 Forse sono MOLTO di parte per ragioni personali che nulla c'entrano con la pura analisi di un'opera ma, per quanto mi riguarda, è l'episodio perfetto. È anche il debutto di Steven Moffat come showrunner, con l'introduzione immediata di tutti i cambiamenti e le innovazioni che ha portato con sé (e non parlo solo del cast): è evidente che sia un Doctor Who totalmente diverso rispetto a quanto visto prima, eppure resta intrinsecamente collegato ai 46 anni di storia precedenti. È al tempo stesso un nuovo inizio e la prosecuzione della storia. Anzi, concentriamoci un attimo proprio su questo termine, storia.
Non so se Moffat avesse le idee chiare da subito, o abbia solo seguito un'intuizione che si è poi rivelata azzeccata. Ma la sua interpretazione di Doctor Who come storia, come favola, comincia da qui. C'è una bambina che chiede aiuto perché ha paura del mostro sotto al let- …dietro al muro. Arriva un "mago" in suo aiuto, poi arrivano i cattivi, viene intrapreso un viaggio di formazione… c'è perfino il matrimonio con il principe! …beh, con il centurione, ma avete capito il mio punto. Lo dice anche Eleven, alla fine siamo tutti storie; Amy stessa scrive il romanzo che metterà fine alla sua avventura col Dottore. "Le storie ci fanno volare", dirà Robin Hood; e poi… i ricordi diventano storie quando li dimentichiamo. E alcuni diventano canzoni.
…ma stiamo bruciando le tappe. Per il momento siamo ancora insieme alla piccola Amelia e all'uomo stropicciato, seduti in cucina a far merenda.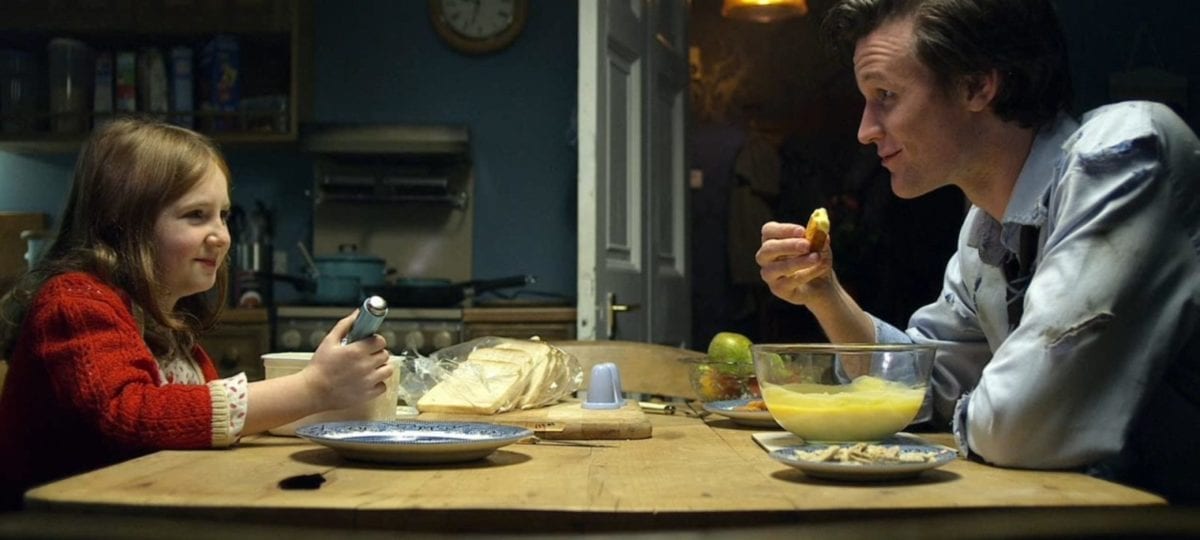 Credo che non ripeterò mai abbastanza quanto sia importante per me l'Undicesimo Dottore. Matt Smith mi ha convinta fin da subito, con il suo volto da bambino, gli occhi colmi di meraviglia e l'anima anziana. Con lui tutta la gravitas e il dolore del Decimo sembrano (SEMBRANO!!!) svaniti, il solito dinamismo dottoresco e la confusione post rigenerazione si mescolano a un cauto ottimismo e a un certo rifiuto di prendersi troppo sul serio. Certo, Eleven è anche un Dottore estremamente dark… ma a questo punto non lo sappiamo ancora. Un certo sentore lo abbiamo però quando richiama gli Atraxi per… beh, spaventarli. Nel mentre, abbiamo anche la certezza che tutte le sue novità poggiano saldamente sulla base di ciò che c'è stato prima. La scena in cui il Dottore, con i vestiti nuovi, emerge dagli ologrammi delle sue vite precedenti, è a dir poco memorabile.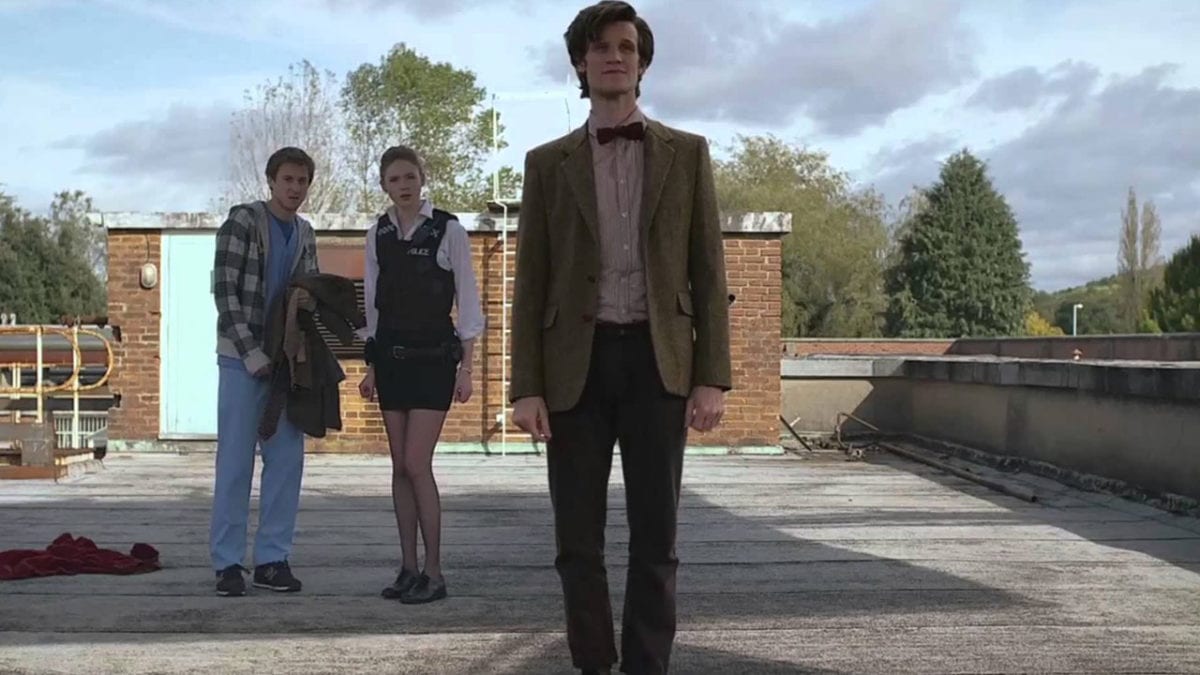 E poi i Pond. Che in quel momento non erano ancora "I Pond", ma solo Amelia detta Amy, la cui vita è stata inavvertitamente stravolta dal Dottore, che fa un lavoro strano e ha una casa ancora più strana; e Rory l'infermiere, che sembra il comic relief della vicenda, ma la cui evoluzione ci dirà ben altro.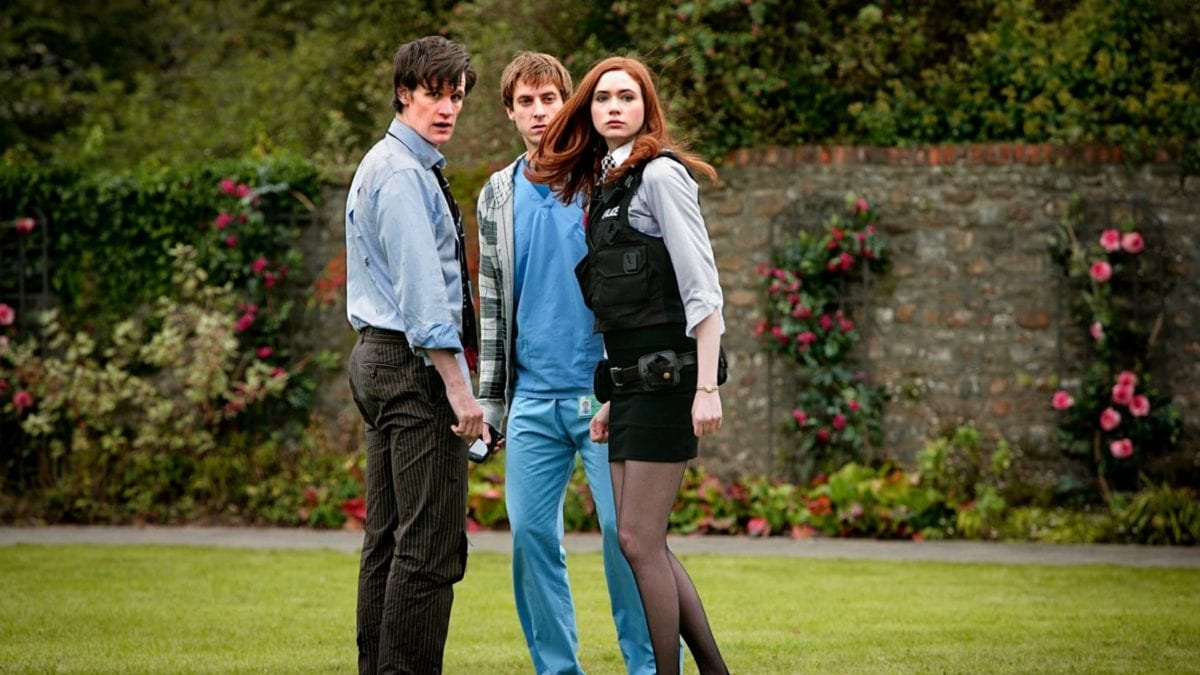 Non ripeterò mai abbastanza quanto ami questo episodio. Sta di fatto che per questa sera è stato organizzato un rewatch e… ci sarò. Ovviamente ci sarò.