Rieccoci alla seconda parte di Discussing the Wonders of Our Tale, o in breve DWOT! Questa settimana parliamo del secondo Dottore. Sì, era "detailing", who cares!
A detta dello stesso Hartnell, Troughton, che avrebbe compiuto un secolo pochi giorni fa, era l'unico uomo in tutta l'Inghilterra in grado di prendere il suo posto. Da un punto di vista di produzione, la responsabilità della scelta cadeva sul produttore Innes Lloyd e con il senno di poi sappiamo che la scommessa era tutto fuorché un bluff. La notizia del "rinnovo" del Dottore anticipò la prima puntata sui giornali, ma deve essere stato comunque sconvolgente vedere il secondo Dottore muovere i primi passi sul piccolo schermo. Più elementi sulla produzione e un vero e proprio documentario, se siete anglofoni, sull'era del secondo Dottore è disponibile su https://www.youtube.com/watch?v=Ma3wO2T_uFQ
Due elementi sono presenti a facilitare la transizione: i companion ereditati dal primo Dottore, Ben e Polly e un grande nemico, i Dalek. La prima storia del secondo Dottore dovrebbe suonare familiare: dei Dalek, recuperati dalle pozze di mercurio di Vulcano, dichiarano di essere i servitori della colonia umana, mentre portano avanti una macchinazione segreta. È senza dubbio la fonte di ispirazione per Victory of the Daleks dell'undicesimo Dottore.
Non è un caso isolato: The Tomb of The Cybermen e The Face of Evil ispireranno Nightmare in Silver, per esempio; il primo mostrando una scena in cui i Cybermen si risvegliano e marciano inarrestabili verso il gruppo il gruppo del Dottore e il secondo chiedendo al protagonista di interpretare due ruoli, il Dottore e il malefico dittatore Salamander. Anche The Evil of The Daleks ispirerà i temi affrontati in Daleks in Manhattan e Evolution of the Daleks, mostrando come ibridi tra umani e Dalek non siano capaci del cieco sterminio degli abitanti di Skaro. Oh, e il Dottore indossa un fez. Ricordate come il tredicesimo Dottore racconti di portare con sé chi ha perso? È un discorso ripreso da The Tomb of the Cybermen. Non dico questo per mostrare come le storie vengano riciclate, non è questo il caso: per quanto possa vedere un'ispirazione, i risvolti delle puntate sono completamente diversi, ma come testimonianza di quanto sia stata iconica questa era dello show. Il valore di produzione era alle stelle, con set, prop e costumi cambiati molto di frequente.
L'era del secondo Dottore è anche quella che perfeziona lo schema della base sotto assedio. La puntata media, infatti, vedeva il Dottore arrivare su un pianeta o una stazione spaziale, scoprire una minaccia aliena e mettere in gioco le difese a propria disposizione per salvare il maggior numero di persone possibile e sgominare i cattivi. Nel far questo, spesso ricorreva a invenzioni tecnologiche o principi scientifici o pseudo tali. Per quanto potesse in qualche misura alleggerire il peso della sceneggiatura, questo schema mi risulta monotono e tendo a fare un tuttuno di puntate come The Moonbase, The Macra Terror, The Krotons e altre, ma se queste erano una ricorrenza, l'era del Secondo presenta anche delle perle di genialità. Più dei Dalek, affrontati in ordine sparso rispetto alla loro storia e dei Cybermen, di cui spesso incontra solo avanguardie o gruppi dispersi, le due puntate che si incentrano sugli yeti e la Grande Intelligenza danno un'idea di nemico ricorrente che procede in modo parallelo al Dottore. The Enemy of the World, come già detto, chiede all'attore protagonista di coprire due ruoli opposti. The Web of Fear presenta il Colonnello Lethbridge-Stewart -che poi diventerà Brigadiere- e l'eroismo del Dottore non resterà privo di nota sulla Terra, spingendo alla fondazione della UNIT, mostrata in The Invasion.
Forse la storia più sorprendente è The Mind Robber, che si emancipa completamente da ogni regola logica: infatti in questa storia, i personaggi immaginari prendono vita e i companion si trovano a combattere un supereroe dei fumetti o vengono rinchiusi dentro le pagine di un libro o ancora Jamie viene fatto a pezzi e ricomposto in modo errato dal Dottore, facendo interpretare a un altro attore il suo ruolo per un breve periodo. Una simile dinamica viene anche tentata in The War Games, l'ultimo serial del Secondo, in cui il Dottore si barcamena tra diverse epoche storiche collegate insieme alla rinfusa, in un teatrino di guerra costruito dal War Chief, il secondo Time lord, oltre al Dottore stesso, incontrato nella serie. La fine dello stesso serial mette in evidenza la presunta onnipotenza della specie del Dottore, quando questi tenta di scappare da loro e si ritrova invece impotente.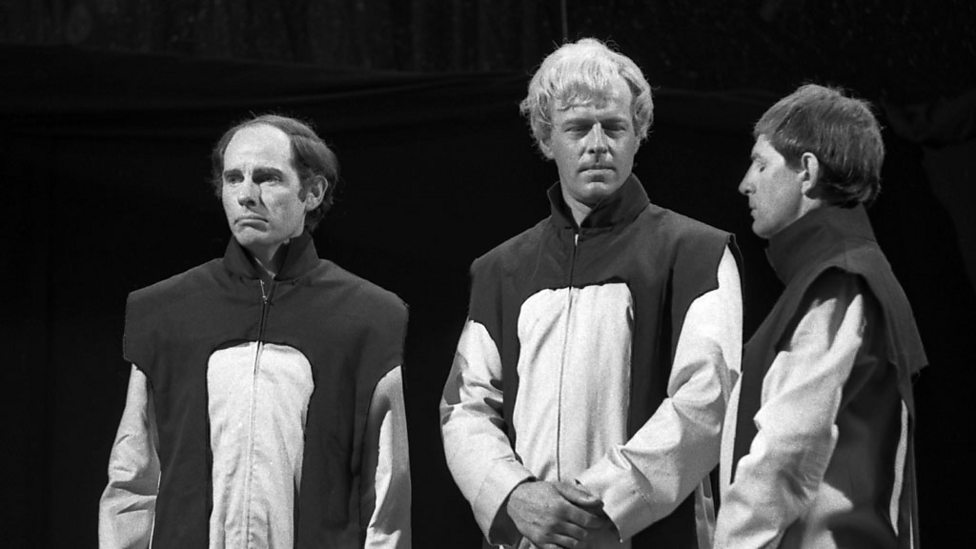 Insomma è stata un'era in cui la serie ha osato e osato tanto, liberandosi da ogni vincolo che la logica potesse imporre, piantando i semi di cui ancora oggi cogliamo i frutti ogni volta che il Dottore incontra creature che rifiutano di essere spiegate o scenari impossibili da comprendere. Questa è forse la parte più importante di questa era, ma senza nulla togliere ai companion che introduce: Victoria, la delicata ragazza vittoriana rimasta orfana, che riprende vagamente il ruolo di Susan e permetterà al Dottore di esprimere un lato paterno, Jamie, guerriero scozzese dal focoso temperamento, la cui chimica con il Dottore non è ancora mai stata nuovamente raggiunta, evidenziata in botta e risposta comiche che non hanno niente da invidiare a show che si concentrano unicamente sul genere e Zoe, sotto molti punti di vista la piena realizzazione di Sara Kingdom, un'eroina spaziale del futuro con memoria eidetica e maestra di arti marziali.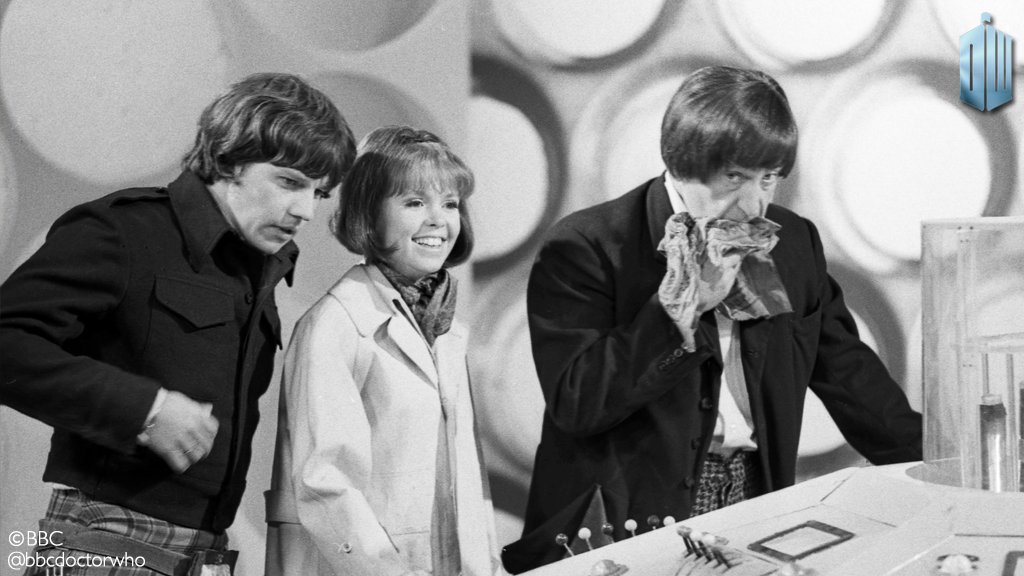 Forse il Dottore e questi ultimi due rappresentano il massimo potenziale che il TARDIS abbia mai espresso, mostrando non un eroe accompagnato, ma una vera e propria squadra capace di sgominare invasioni aliene. Ironico, dal momento che la stessa Zoe ha detto che il TARDIS non ha una ciurma, c'è il Dottore e loro non sono che passeggeri. Anticipando di decenni la tragedia di Donna noble, Jamie e Zoe avranno i ricordi dei loro viaggi cancellati, per quanto questo avvenga nel modo più gentile possibile, per mano dei Signori del Tempo.
I Cybermen sono i nemici che il Dottore incontra più di frequente in quest'era, al punto che seguiranno l'esempio dei Dalek e tenteranno di invadere la Terra. Questa può essere forse un'associazione forzata, ma nella loro capacità di convertire gli umani e nell'essere cadaveri animati dalla tecnologia, invece che da arti oscure, si vede chiaramente come ricoprano il ruolo in versione sci-fi di quelli che in altri media sarebbero non-morti, spingendomi ad associare il professor Van Helsing del Dracula di Stoker al secondo Dottore, che combatte loro e mostri simili usando la propria conoscenza superiore.
Troughton ha lasciato un'impronta indelebile nella storia di Doctor Who: non soltanto ha definito tutti i trope precedentemente descritti, non soltanto ha introdotto o consolidato nemici che il Dottore continuerà ad affrontare (chissà se torneranno anche i Kroton, magari travestiti da frigoriferi), non soltanto è stato l'attore a partecipare a più ritorni sul set, comparendo in The Three Doctors, The Five Doctors e The Two Doctors (parimerito con Pertwee se vogliamo contare Dimentions in Space, ma sono un po' restio nel farlo), ma è stato anche un punto di riferimento per il futuro della serie e per i dottori che lo seguiranno. Il passaggio da secondo a terzo Dottore è forse il meno organico nella serie e non è un caso, dal momento che è frutto di una rigenerazione indotta dai Signori del Tempo come punizione per aver interferito con la storia. La difesa del Dottore all'accusa risuonerà come imperativo per tutta la serie ed è esemplare nella sua semplicità: "there is evil in the universe. It must be fought". Il mondo ha bisogno di un eroe, impavido come Jamie e con la prodezza marziale di Zoe. Il mondo ha bisogno di un vero e proprio supereroe, con tanto di mantello. Il mondo ha bisogno del terzo Dottore.
E lo avremo la prossima settimana! Fino ad allora, stay tuned, stay HOME! Ciao, dal vostro Sesto!