Ciao a tutti e bentornati a DWOT, una rubrica fissa e immutabile nel tempo!
Oggi infatti il vostro acronimo preferito – che ovviamente sta per DEALING WITH ONGOING TERROR – vi sarà illustrato non dal solito Six, bensì da me. Me = Dalek Oba. Se la cosa vi rattrista e preferite smettere di leggere, posso capire. Prometto che da lunedì prossimo tornerà l'autore consueto.
Il motivo principale per cui ho affittato questo spazio è parlarvi di come io ami il genere horror… anche se fino a pochi anni fa lo detestavo. E di come, fino alla settimana scorsa, non avessi mai realizzato come questo totale cambio di rotta fosse dovuto a Doctor Who. Poi il Lone Cyberman mi ha illuminata.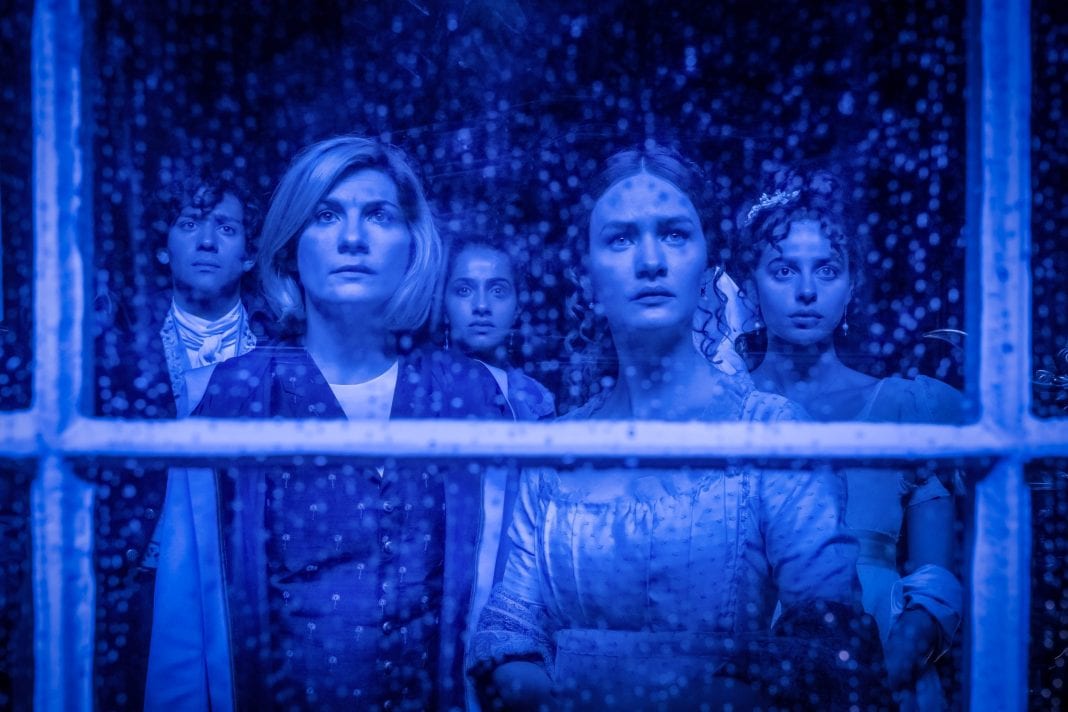 Ultimissima premessa prima di arrivare al sodo: tutto ciò che leggerete qui sotto è frutto di un flusso di coscienza ed è stato scritto nella foga del momento, pertanto non sarà accademico, non sarà ragionato, non sarà calcolato. Oddio, non so nemmeno se sarà ben scritto! Per cui, non stupitevi se mancherò di citare un episodio di cui invece, secondo voi, AVREI ASSOLUTAMENTE DOVUTO PARLARE. Anzi, scrivetemelo nei commenti!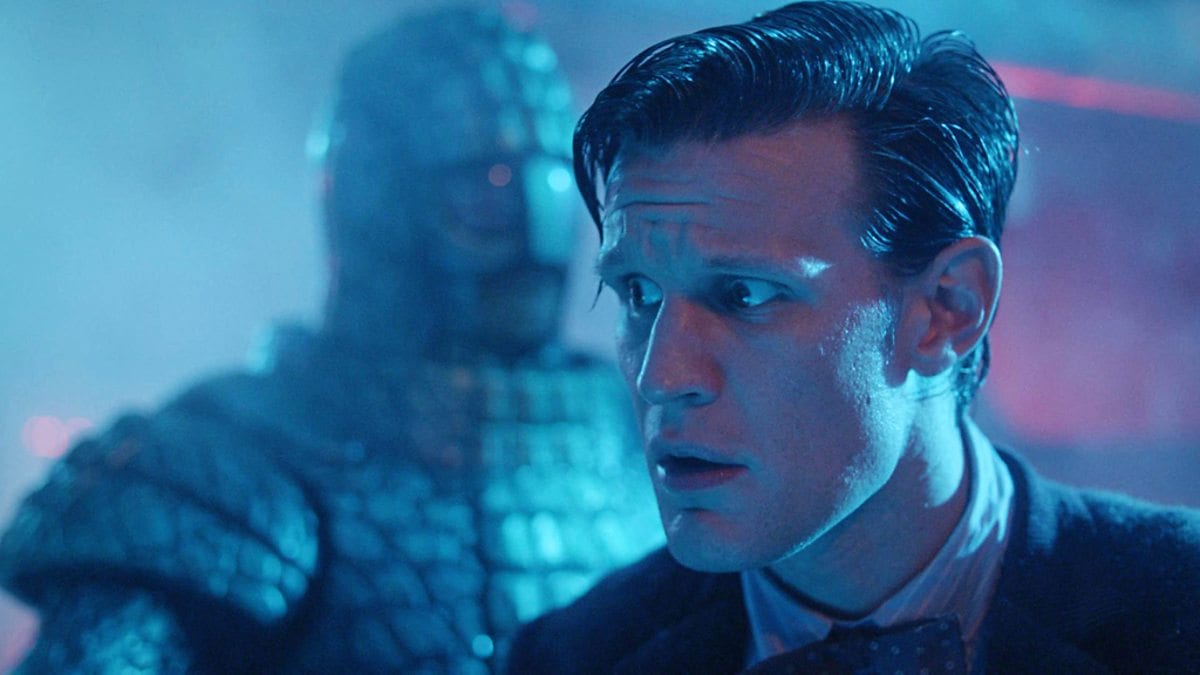 Prima domanda: Doctor Who è horror?
Assolutamente sì! Cioè, anche. Per farla breve, ci sono episodi che hanno indiscutibilmente familiarità col genere, nonostante un pubblico composto anche da bambini… o proprio grazie a esso. Non è un caso che molti fan della serie classica ricordino di averla guardata "da dietro al divano", in quanto il pezzo d'arredamento era universalmente riconosciuto come difesa impenetrabile contro Dalek, Cybermen e affini.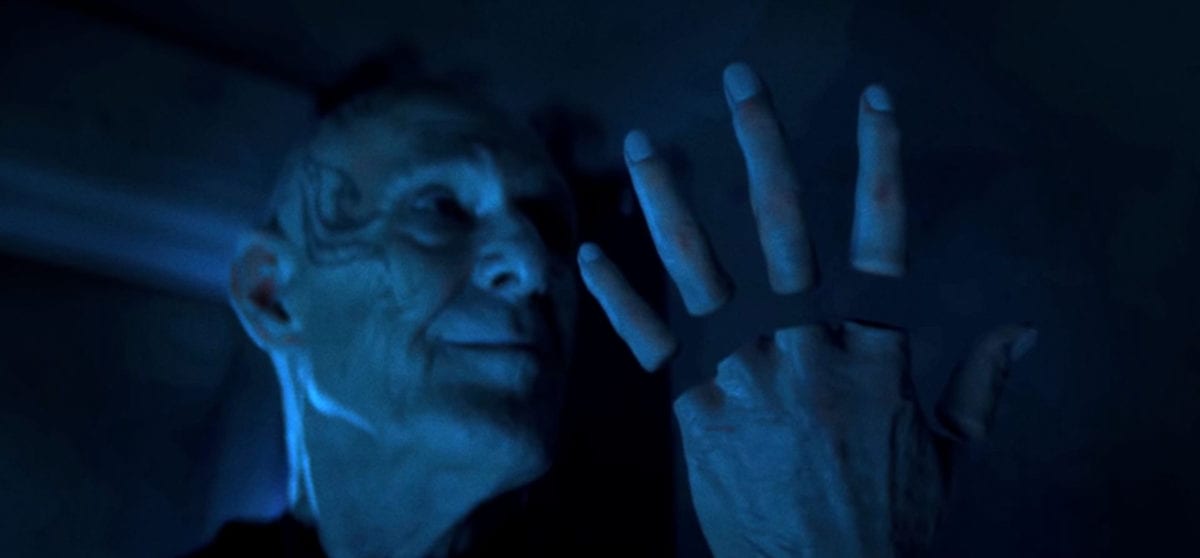 Tuttavia, la paura non era invalidante, bensì parte del gioco, o non lo avrebbero guardato! Molti di quelli che ora lavorano alla serie ricordano questi momenti con affetto, come un passaggio obbligato che generazioni di britannici hanno affrontato verso l'età adulta. Si potrebbe in un certo senso affermare che l'horror "alla Doctor Who" abbia permesso anche a me – che bambina non ero – di conoscere e apprezzare il genere nella sua totalità. Di qui si arriva logicamente alla
Seconda domanda: l'horror in Doctor Who è "soft"?
E la risposta non è così scontata. Di certo si distanzia da elementi che potrebbero destabilizzare alcune fasce di pubblico: non troverete violenza grafica, fiotti di sangue o primi piani di budella. Non è Hannibal. Però sono davvero questi i fattori che spaventano di più quando guardiamo un horror?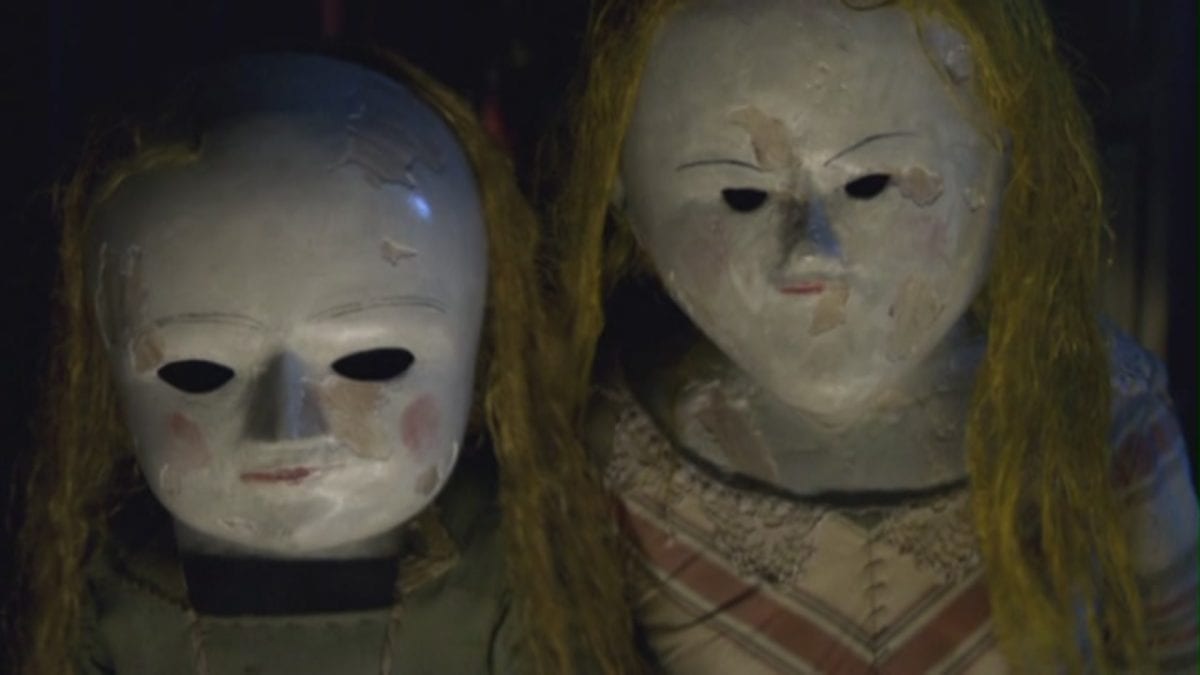 Cercando di restare su un piano oggettivo (per quanto sia possibile), non penso che sia così necessario MOSTRARE per fare paura, anzi, di solito è l'opposto! Parliamo di World Enough and Time: chi di voi sarebbe inorridito di più di fronte al destino di Bill se avesse effettivamente VISTO la sua trasformazione in Cyberman? Non sono forse stati sufficienti una breve inquadratura della sala operatoria e il ricordo di tutti gli altri "pazienti" in quella stanza buia?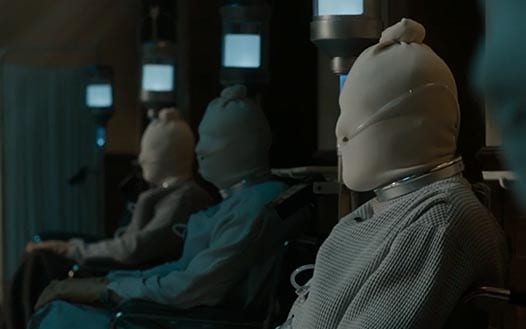 Doctor Who gioca molto bene con le atmosfere e con gli stilemi tipici dell'horror: ci sono più jumpscare nell'episodio di domenica scorsa che in film di genere che ho visto di recente. Tornando indietro, pensiamo solo ai Vashta Nerada che, letteralmente, NON SI VEDONO! (Certo, gli scheletri nelle tute erano forse il momento più vicino al body horror che ci sia stato nella serie) E gli Angeli Piangenti, non funzionano forse al loro meglio quando non li vediamo muoversi?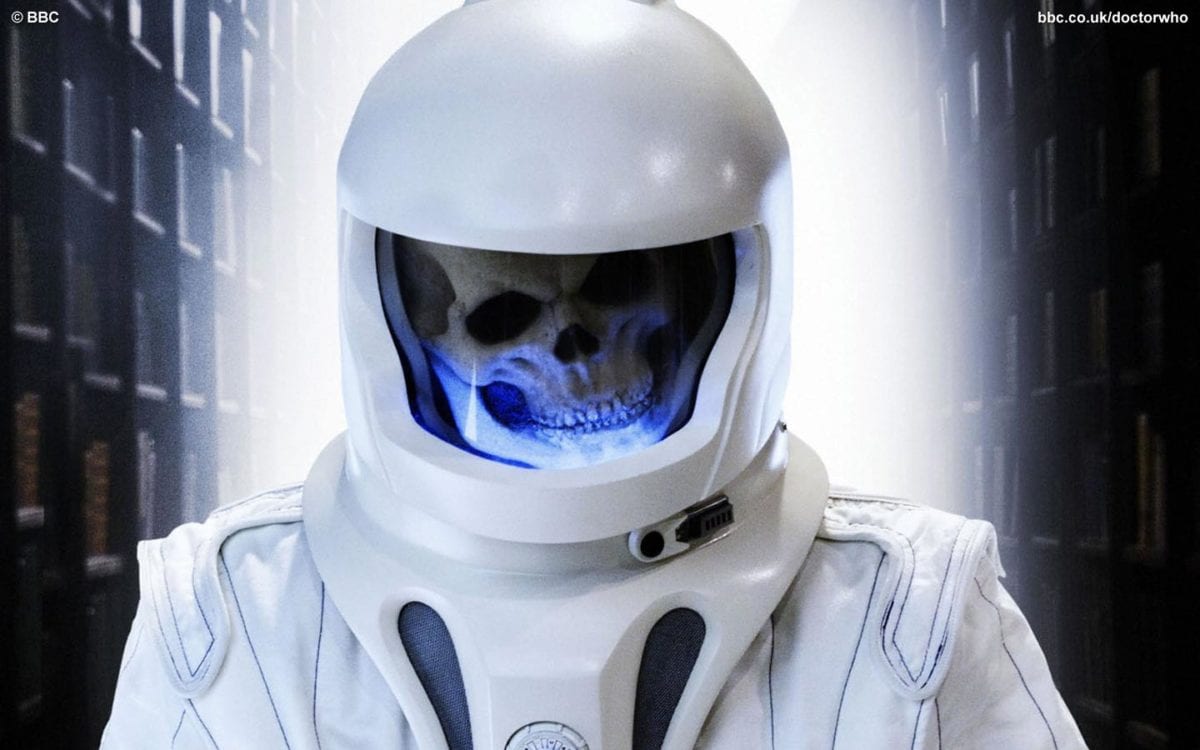 Una conferma del fatto che gli elementi horror di Doctor Who non siano soft arriva inoltre da… Dracula.
Ovviamente non parlo del Conte transilvano in senso generale, bensì della miniserie scritta da Moffat e Gatiss. In essa ho riscontrato molti degli elementi horror presenti in Doctor Who (c'era perfino una specie di Empty Child), solo rappresentati e mostrati senza il vincolo del dover rendere la serie adatta a ogni età. E davvero, non faceva né più, né meno paura. Al massimo faceva più impressione (le dannatissime unghie), ma è tutto un altro discorso. Visto che però li abbiamo nominati, giungiamo alla
Terza domanda: Moffat o Gatiss?
Non vi sto chiedendo chi dei due vi piaccia di più, se amate i loro lavori in team o li preferite separati (ma potete dirmi tutto nei commenti!), quanto chi dei due sia più horror.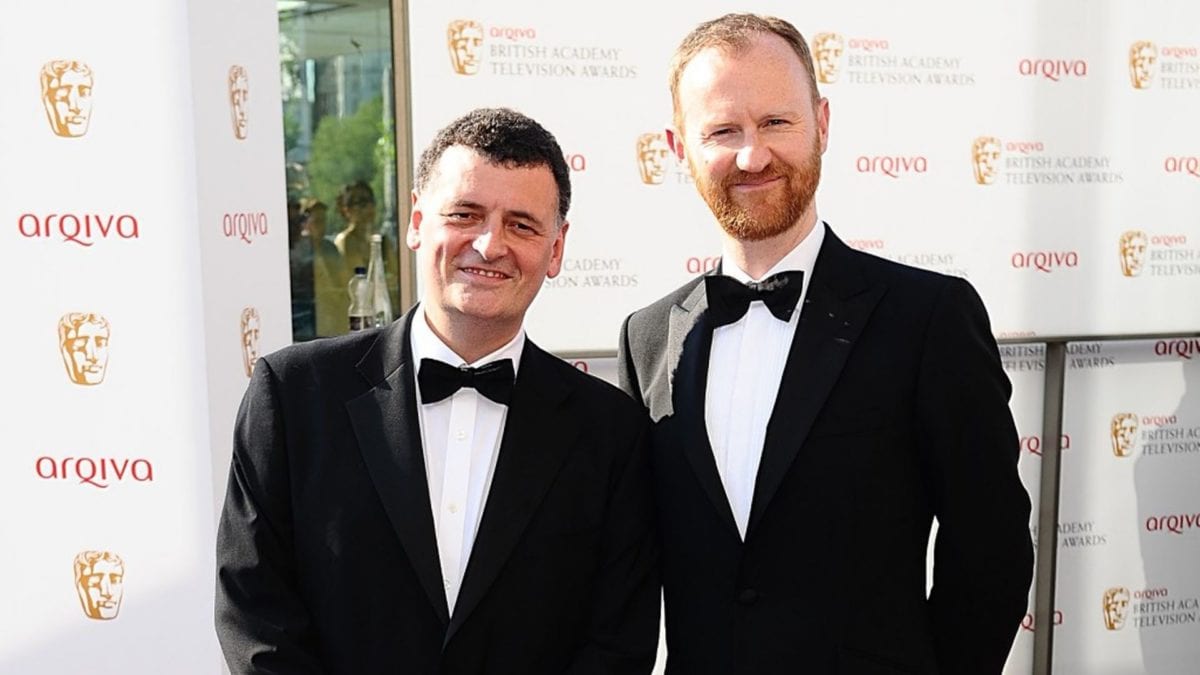 Meglio i mostri di Gatiss o i misteri di Moffat? Le bambole di legno o le coperte con "qualcosa" sotto? Gli alieni assassini nei sottomarini sovietici o le ombre cannibali? Mr. Sweet o i tetri corridoi d'ospedale? Alla fine, com'è giusto che sia, una vera risposta non c'è… dipende da cosa vi fa accapponare di più la pelle.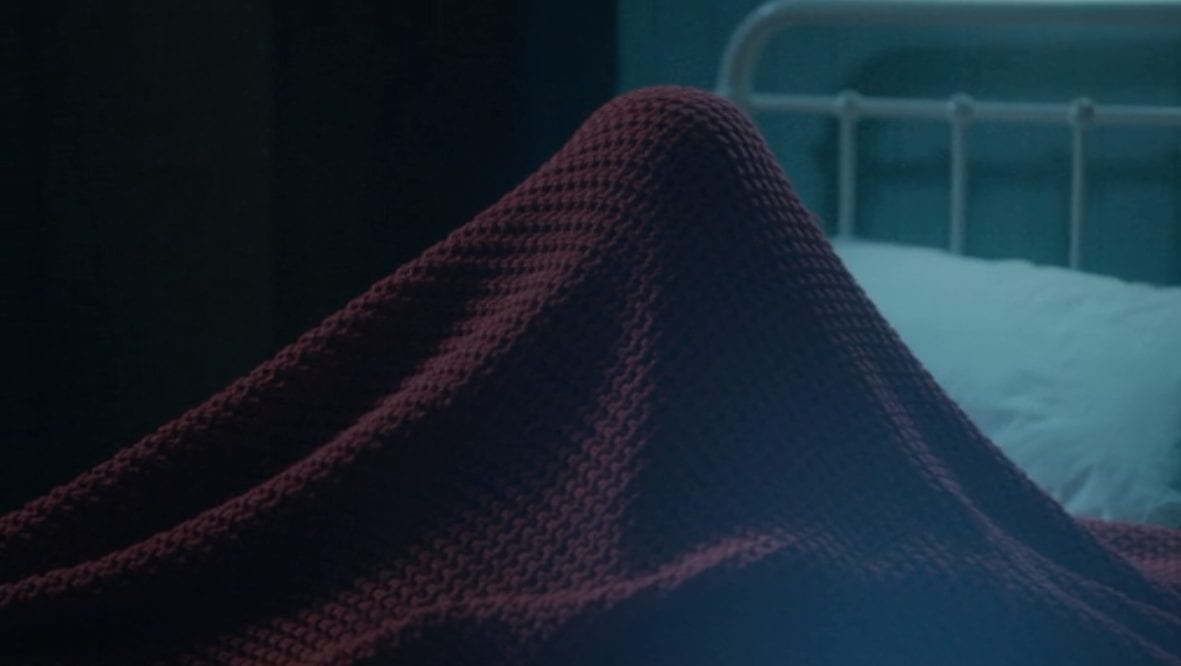 Rimane solo una
Quarta e ultima domanda: E quindi?
Abbiamo dimostrato che gli elementi horror in Doctor Who sono validi quanto in un qualsiasi (buon) film di genere. Perché allora prima di Doctor Who non mi piaceva l'horror e ora lo amo? La variabile, alla fine di tutto, credo che sia proprio la serie stessa: ho guardato con occhi nuovi un genere che conoscevo poco e per cui provavo diffidenza, poiché inserito all'interno di una delle mie serie preferite. Da lì, è stato tutto in discesa. Posto il fatto che continuo a provare una misteriosa quanto persistente fobia per le bambole.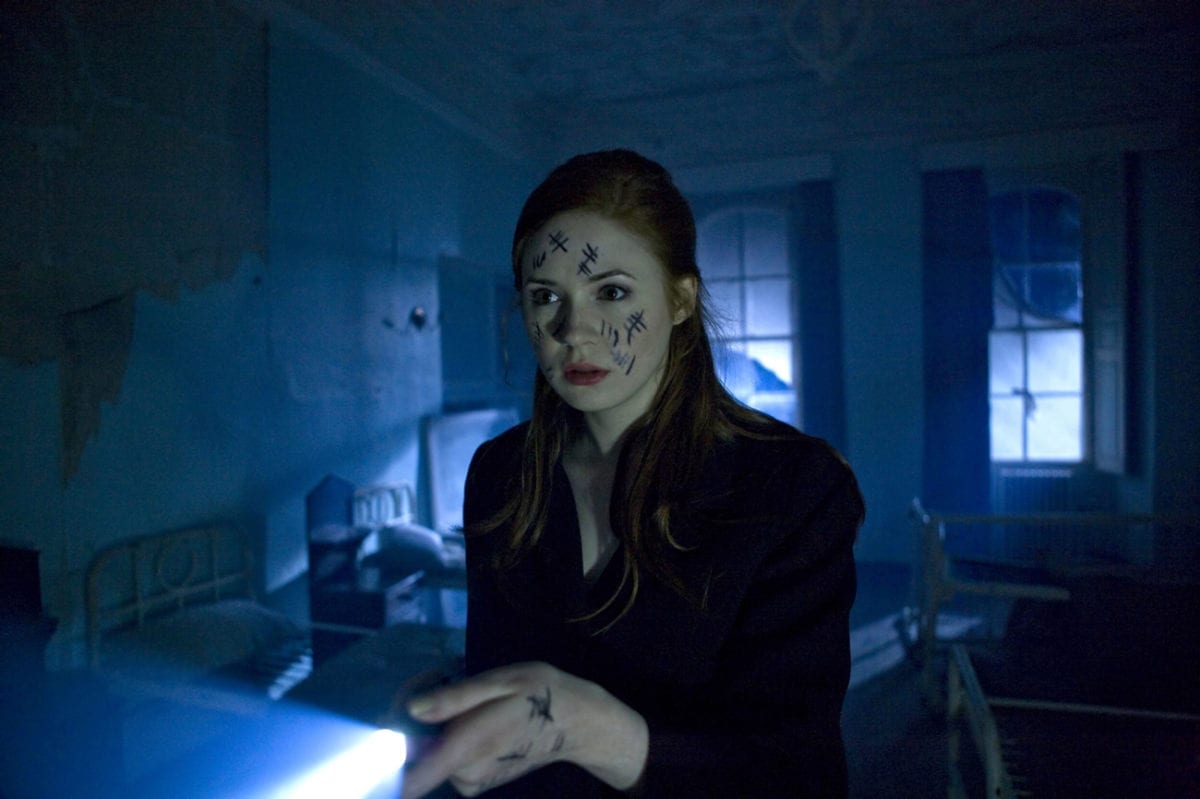 …per oggi è tutto! Tra recensione e articolo, ho monopolizzato abbastanza il vostro lunedì! Grazie ancora a Six per avermi prestato la rubrica!
Oba