I 10 migliori episodi del decennio votati dallo staff
1 Vincent and the Doctor.
Vincent and the Doctor l'ho votato perché è un'opera che, pur inserendosi nella trama della stagione, si "stacca" dalla serie per /dipingere/ letteralmente un omaggio universale ad uno degli artisti più amati di tutti i tempi. (Saki)
Vincent and the Doctor è un episodio in cui anche il Dottore si fa da parte e diventa companion, per imparare a vedere il mondo con altri occhi, e altri colori. (Dalek Oba)
Iconico per tutti i fan, è una perfetta cartina di tornasole di quello che può essere DW, affrontando in modo coinvolgente un tema delicato come le malattie mentali. (Six)
Una delle puntate più amate, forse la più amata. Dopo tanti anni commuove ancora come la prima volta. E ha creato schiere di appassionati di Van Gogh nuovi, se vi sembra poco! (Brig)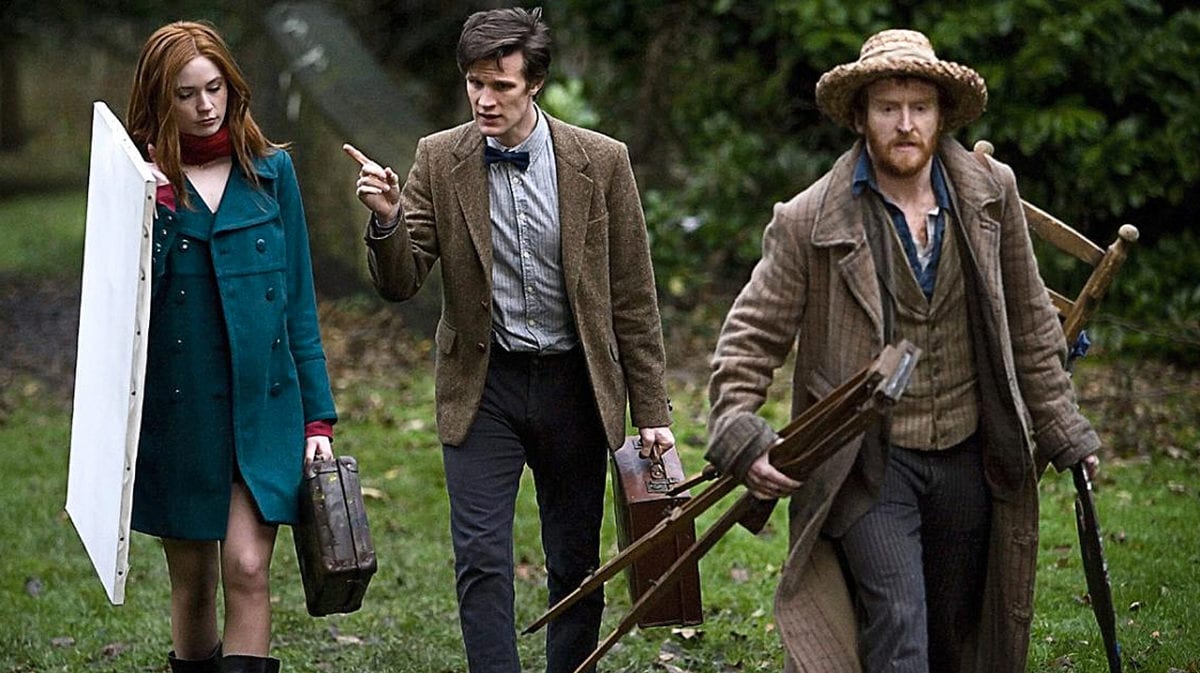 2 The Impossible Astronaut/Day of the Moon.
Dovreste ucciderci tutti a vista: vincere una rivoluzione usando il piede di Neil Armstrong! E tutti gli interrogativi ci hanno tenuto in sospeso tutta la stagione! (Six)
Questa puntata cementa la storyline di Eleven. Moffat sembra dire: "Pensavate fosse complessa la quinta stagione? Beh abbiamo solo scherzato." Crea dei nemici fantastici, i Silenti, e ha una risoluzione geniale e al cardiopalma. (Brig)
3 A Good Man Goes to War.
A good man goes to war ha la peculiarità di mantenere tutte le promesse fatte e allo stesso tempo ricominciare a promettere appena può. E introduce la Gang vittoriana più amata dopo Holmes e Watson. (Dalek Oba)
La storia di come il Dottore tocchi il suo punto più alto e il più basso. Il discorso del "Colonel runaway" mi è rimasto impresso come la "furia del signore del Tempo" di 10. (Six)
I demoni scappano quando un uomo buono va alla guerra. Che altro dire? (Brig)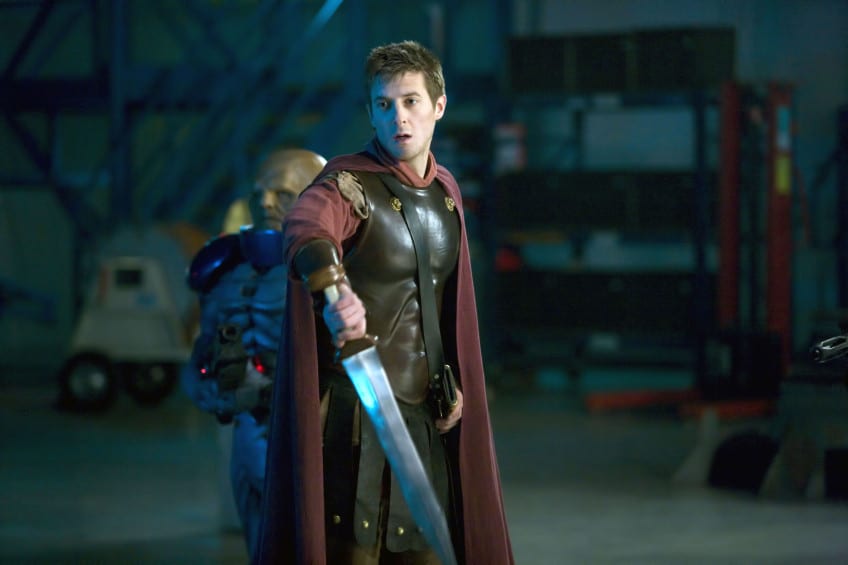 4 The Rings of Akhaten.
The Rings of Akhaten è una lunga, delicata poesia che riassume l'amore del Dottore per tutte le creature viventi. È un'avventura piena di colore, luce, musica e bellissime parole, emozionante dall'inizio alla fine. (Saki)
Il discorso del Dottore più iconico di sempre, orchestrato in un climax da pelle d'oca e un ottimo primo viaggio per il personaggio di Clara. (Six)
5 The Night of the Doctor.
Night of the Doctor è stata la sorpresa che nessuno si aspettava in un ottobre già pieno di sorprese. Moffat lo ritiene il suo lavoro migliore, e non si fatica a capire perché. (Dalek Oba)
Bigger on the inside, cioè un'intera puntata in una manciata di minuti, fa da ponte con le audio Big Finish e ti porta quindi in un intero altro universo… questa puntata è il TARDIS!!! (Six)
Ho imposto io di avere questo piccolo corto nella classifica. Moffat dice che è la cosa migliore che abbia mai scritto. Non so se sia vero, ma di sicuro è la mia preferita. Cinque minuti che valgono stagioni intere (mai avute, purtroppo), un Dottore che adoro, la Guerra del Tempo mai così reale. In tanti non lo hanno visto, recuperatelo! (Brig)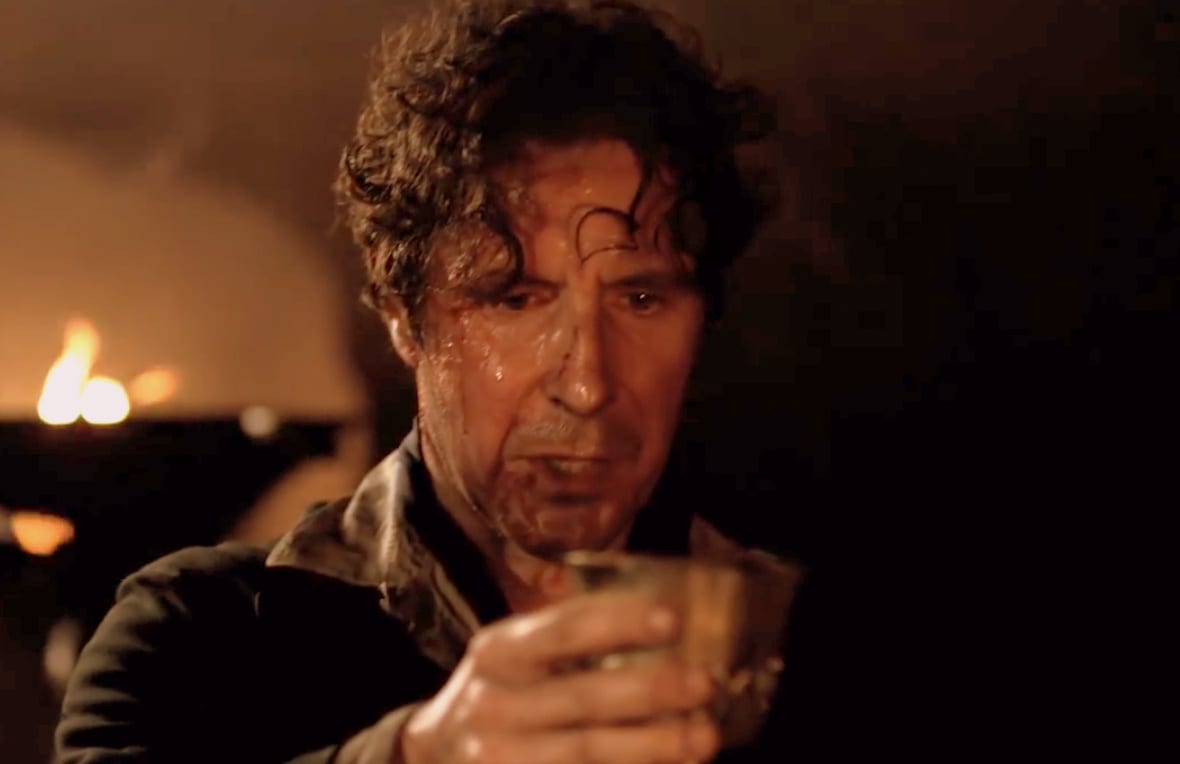 6 Listen.
Possiamo venire dai tempi e dai luoghi più diversi, ma abbiamo tutti paura del buio, dell'ignoto, perfino del nulla, poiché impossibile da definire. E Listen ce lo ricorda bene. (Dalek Oba)
Distillato di Moffat. Un nemico terrificante che forse nemmeno esiste. L'unica puntata che mi abbia veramente causato incubi… posto che stessi dormendo! (Six)
Di sicuro è la puntata migliore dell'ottava stagione. Secondo me è la summa di Doctor Who (quello di moffat, almeno). C'è tutto: tanti viaggi nel tempo, misteri, tensione e una trama appassionante. In più è una delle poche puntate che non ha paura di aggiungere dettagli alla lore della serie, senza però togliere quell'aria di mistero. (Brig)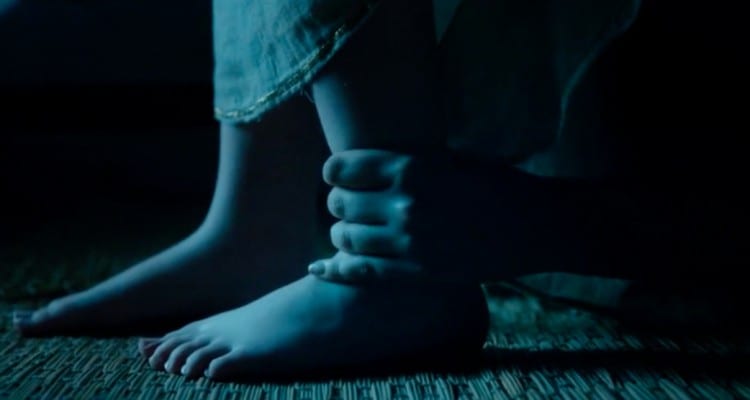 7 Mummy on the Orient Express.
Mummy on the Orient Express è davvero geniale, un sapiente miscuglio di epoche e stili, una fiaba del futuro colma di richiami del passato, inquietudine e humour. (Saki)
Quante vite costa la vittoria del Dottore? Mummy è una puntata imprescindibile per tutto il percorso di 12 ed è estremamente inventiva! (Six)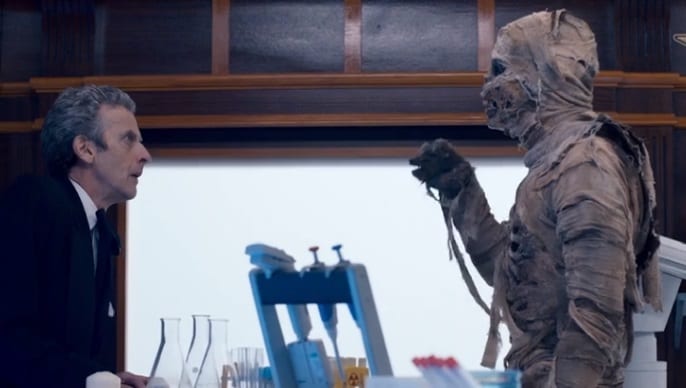 8 Heaven Sent.
Heaven Sent è l'apoteosi della capacità recitativa di Peter Capaldi, rappresenta il Dodicesimo come incarnazione, la sua costanza e forza di volontà – un Dottore duro e luminoso come il diamante… indimenticabile. (Saki)
Heaven Sent è un capolavoro. Un'ora di labirinti infiniti in cui ci sembra di entrare, anche unicamente per rendere meno solo il Dottore. (Dalek Oba)
Heaven sent secondo me è il capolavoro attoriale di Capaldi in Doctor Who, nonché la dimostrazione di ciò che questo grande attore, da solo, può fare. (Five)
9 World Enough and Time/The Doctor Falls.
Il doppio World Enough and Time/The Doctor Falls raggiunge un picco qualitativo in ogni campo: regia, sceneggiatura, recitazione, solo per citare i principali. È il momento in cui il Dottore trova due avversari spietati, il Tempo prima e il suo stesso corpo dopo, eppure non cessa di lottare, ben sapendo che la caduta è lì a un passo. (Dalek Oba)
La meraviglia di questa puntata non si ferma a se stessa, arriva persino a rendere accettabile il finale dell'ottava stagione. Dimensionalmente trascendente!!! (Six)
World enough and time l'ho votato in quanto mi ricorda da vicino alcuni serial della classica (soprattutto del terzo dottore) e la trama è stata talmente bella dal mio punto di vista che non potevo non votarlo. (Five)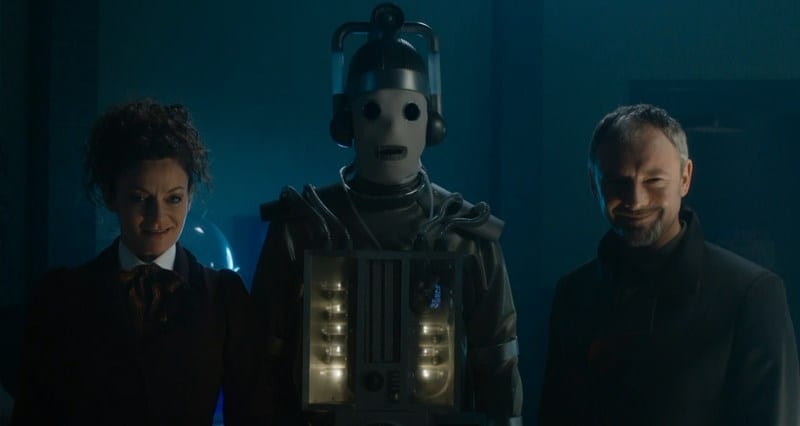 10 Rosa.
Rosa è Doctor Who al suo meglio, un amalgama perfetto di intrattenimento, storia, poesia e insegnamento. (Dalek Oba)
Una puntata che, dove si distacca dal format della serie, presenta la realtà nuda e cruda, costringendoti a vedere che il problema del razzismo è tutto intorno a te. (Six)
Rosa mi ricorda i cari vecchi serial storici della classica e lo ritengo un capolavoro dal lato fantascienza storica. (Five)