1 – Dorium Maldovar. Proprietario del Maldovarium, è il nostro mercante di oggetti rari preferito. Anche da decapitato rimane un bel personaggio, ancora in attività grazie al Wifi.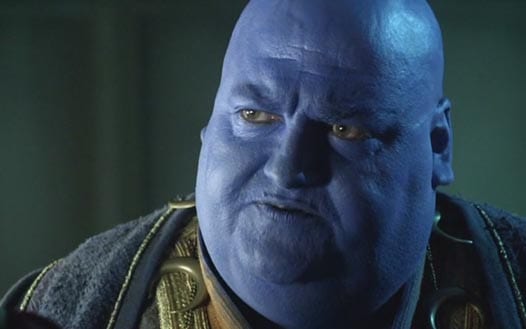 2 – Chantho. La sfortunata assistente del dottor Yana ha un carattere dolce, lega subito con Martha e apprezza i modi di Jack.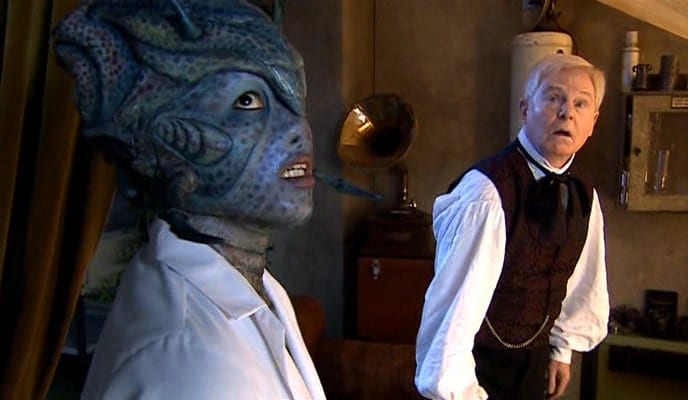 3 – Gli umanoidi blu del futuro. È un po' barare, ma incontriamo spesso persone di questa razza e quindi citiamoli tutti insieme. I primi che incontriamo compongono il personale della stazione spaziale da cui si osserva la morte della Terra, già nella prima stagione, in The End of the World. Poi ne rivediamo uno in World Enough and Time e Oxygen. Sono esseri umanoidi che svolgono per lo più lavori umili e sottopagati, ma sembra che con il passare del tempo acquistino sempre più diritti. Speriamo di continuare a seguire la loro ascesa sociale!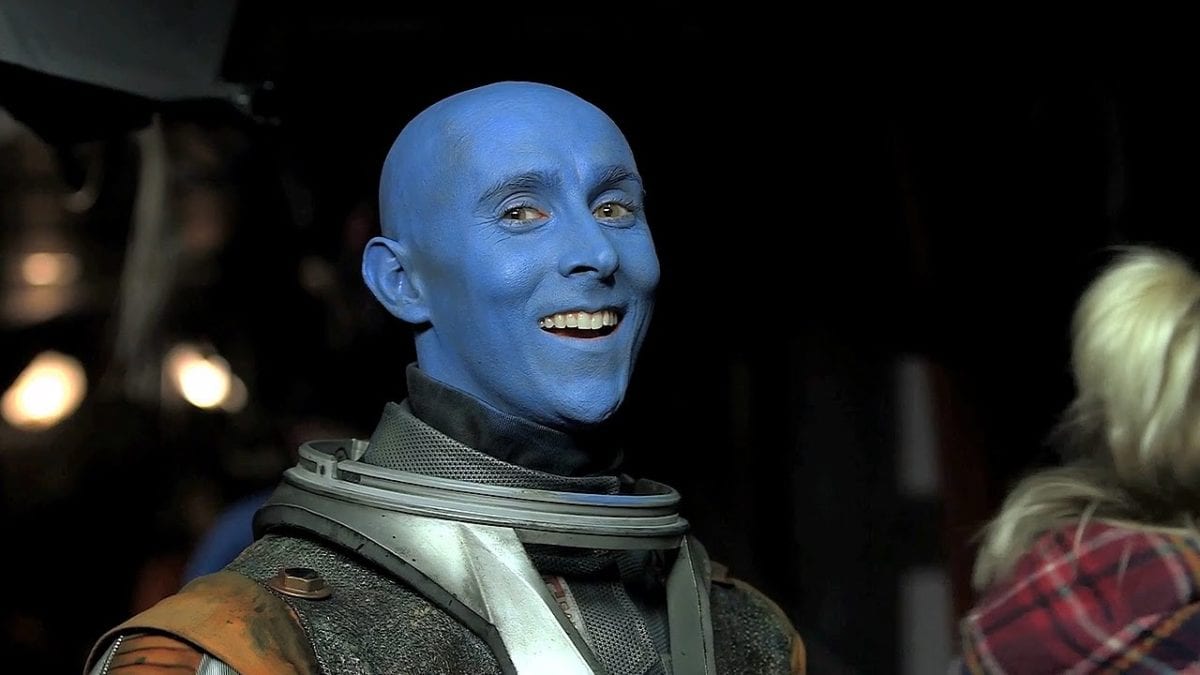 4 – Alieni blu. Tra gli innumerevoli alieni che abbiamo visto ce ne sono stati alcuni molto bizzarri e molto blu. Abbiamo scelto come esempio un Balhoonian visto sempre in The End of the World.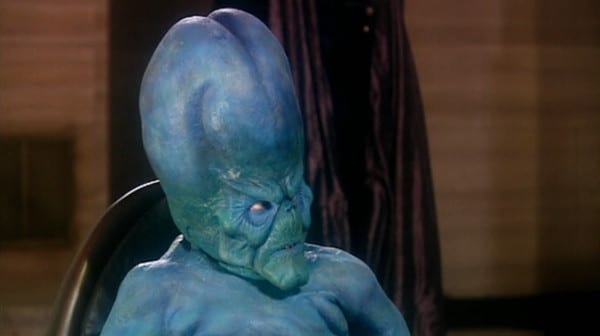 5 – Il Dalek blu. Quando i Dalek si evolvono e decidono di diversificarsi usano i colori per distinguersi. La cosa non è piaciuta molto e non se ne è più parlato, ma chissà che non li rivedremo. In questo caso, chi si ricorda quale era la specializzazione di quello blu?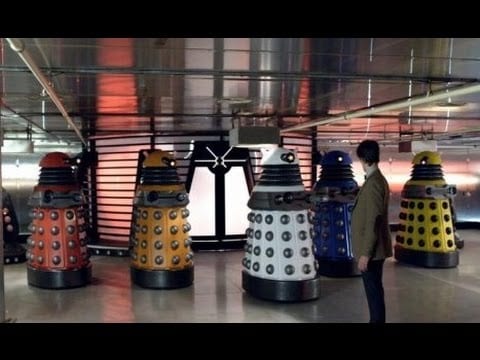 Bonus: Nebula. Anche Karen Gillan è stata blu. In un altro universo, certo, ma meritava di essere citata. Soprattutto con Endgame nelle sale proprio ora. Questa lista è dedicata a lei!