I 5 (+1) oggetti sonici che non sono cacciaviti
1 – La penna sonica di miss Foster, Partners in Crime
Miss Foster è un'agguerrita nemica del Dotore che gli da un bel po' di filo da torcere. Da buona donna d'affari ha un'elegante penna sempre con lei, per di più sonica!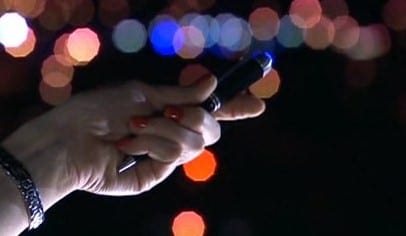 2 – La sonda sonica di Amy, The Girl Who Waited
Amy, abbandonata dal Dottore e da Rory per 36 anni, costruisce una sonda sonica perché la aiuti ad Apalapucia. Indurita e incattivita, si rifiuta di chiamarla Cacciavite, ma l'ispirazione è evidente.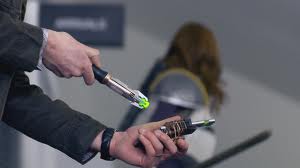 3 – Il rossetto sonico di Sarah Jane, School Reunion e The Sarah Jane Adventures
Dopo aver viaggiato per anni con il Dottore si prende il gusto per l'avventura. Sarah Jane continua ad investigare sugli eventi più strani grazie al suo fiuto giornalistico. Ma ci si abitua anche ad avere un oggetto sonico per fronteggiare ogni evenienza. Quindi cosa c'è di meglio che tenere un rossetto sonico nella borsetta?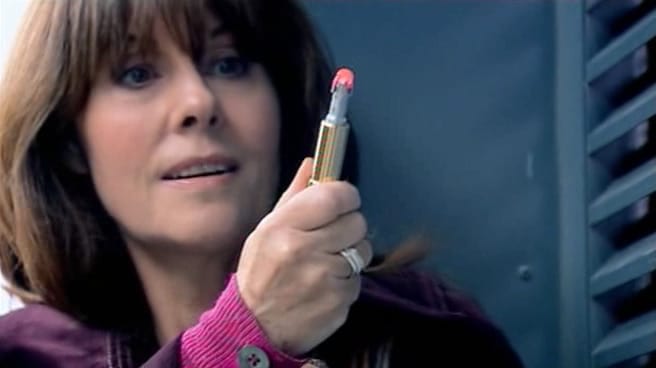 4 – Il blaster sonico di River e di Jack Harkness, The Doctor Dances, Forest of the Dead
River Song e Jack Harkness sono tra i più agguerriti alleati del Dottore. Entrambi non disdegnano l'uso delle armi, tra cui spicca il blaster sonico. È un'arma versatile ed efficace, che entrambi usano con maestria. Tuttavia il Dottore è sempre contro le armi, anche quelle soniche, quindi meglio una banana!
5 – Il modulatore sonico di Toshiko, Torchwood: Fragments
Toshiko Sato è una ragazza geniale che ruba i piani per costruire un modulatore sonico e li modifica rendendolo addirittura funzionante, cosa che sarebbe dovuta essere impossibile.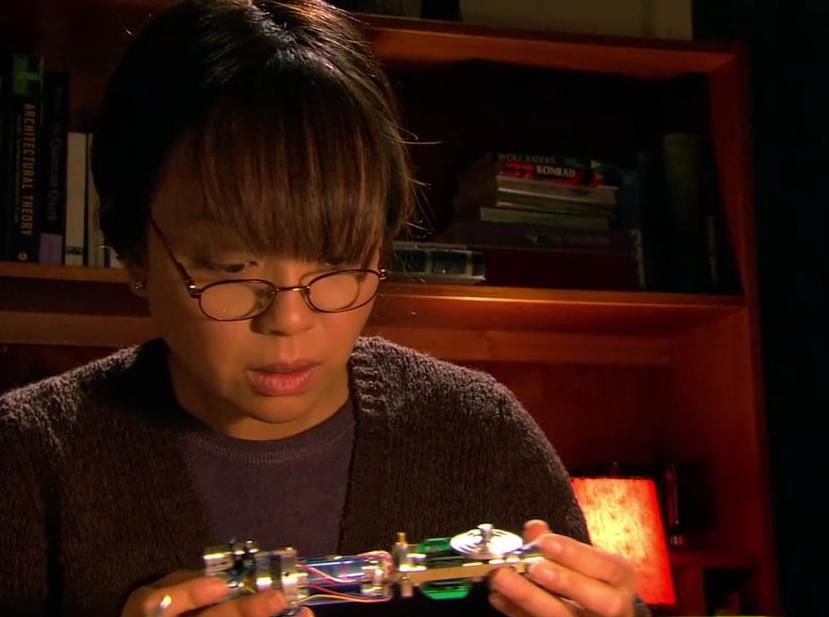 5 + 1– Il bastone sonico dell'undicesimo Dottore, The Wedding of River Song
Questo gadget non fa davvero parte di questa lista, essendo fondamentalmente il cacciavite dell'undicesimo Dottore semplicemente montato su un bastone, ma meritava di essere almeno nominato, perché con il cilindro cosa c'è di più elegante di un bastone da passeggio?