Steven Moffat: Dottori, Detective e diavolerie moderne.
Potete leggere tutto su Moffat proprio QUI! nella rubrica Doctor Crew… su questa pagina ci concentreremo invece su alcune sue opere non strettamente legate a Doctor Who!
Ma prima… recuperate la diretta Instagram in collaborazione con Zimn Production!
The Curse of Fatal Death (1999)
Il primo lavoro whovian di Moffat è un divertentissimo corto per Comic Relief in cui il Dottore rigenera a ripetizione, per poi diventare una donna. I tanti attori a interpretarlo sono Rowan Atkinson, Richard E. Grant, Jim Broadbent, Hugh Grant e Joanna Lumley. Il Maestro è invece Jonathan Pryce.
Coupling (2000-2004)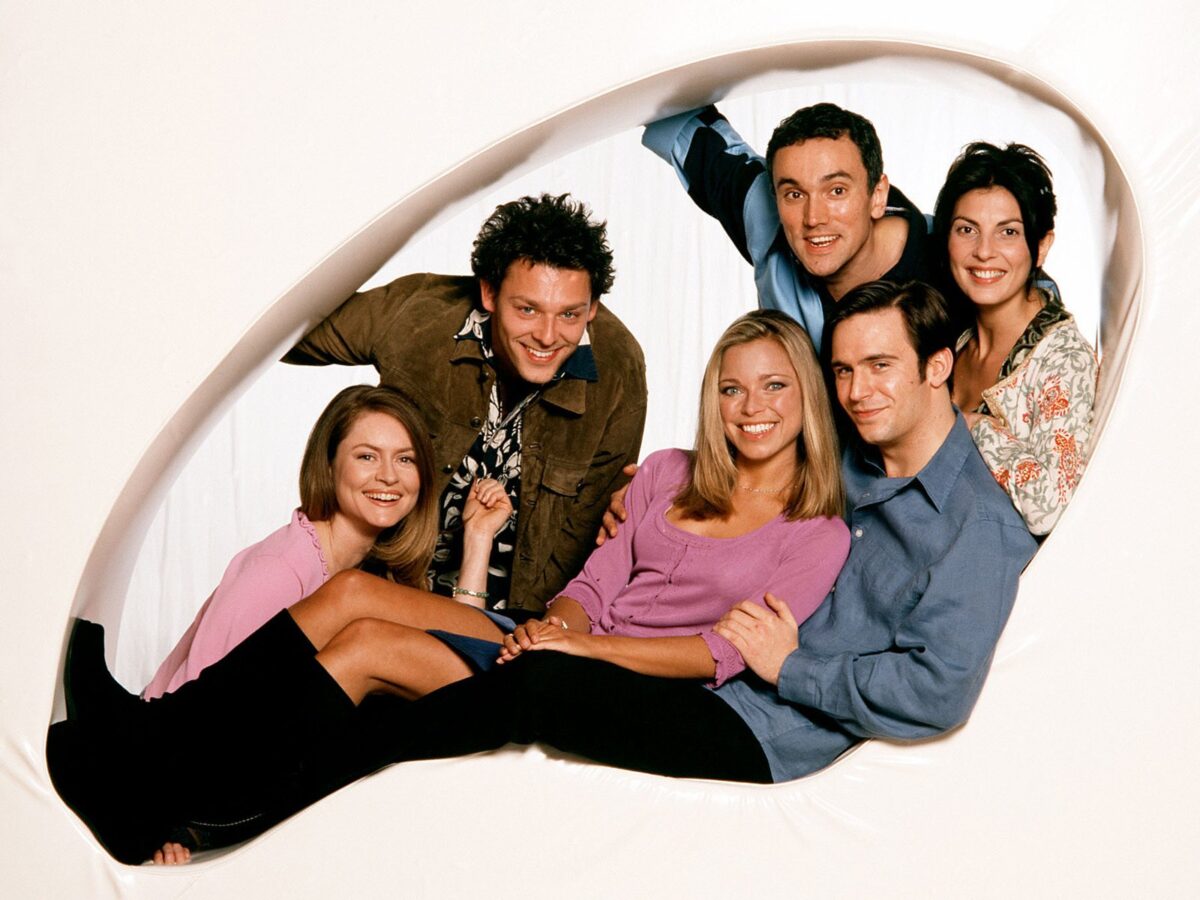 Una comedy in stile Friends in cui un gruppo di amici finisce ovviamente a formare delle coppie (vedi il titolo). E' in parte ispirato alla vita di Moffat e alla storia d'amore con sua moglie, la produttrice Sue Vertue… non è infatti un caso che due dei personaggi si chiamino Steve e Susan.
Coupling è divertente, talvolta nonsense, e lascia già intravedere la passione di Moffat per le trame complesse. E' inoltre la sua ultima comedy prima di passare a Doctor Who.
Jekyll (2007)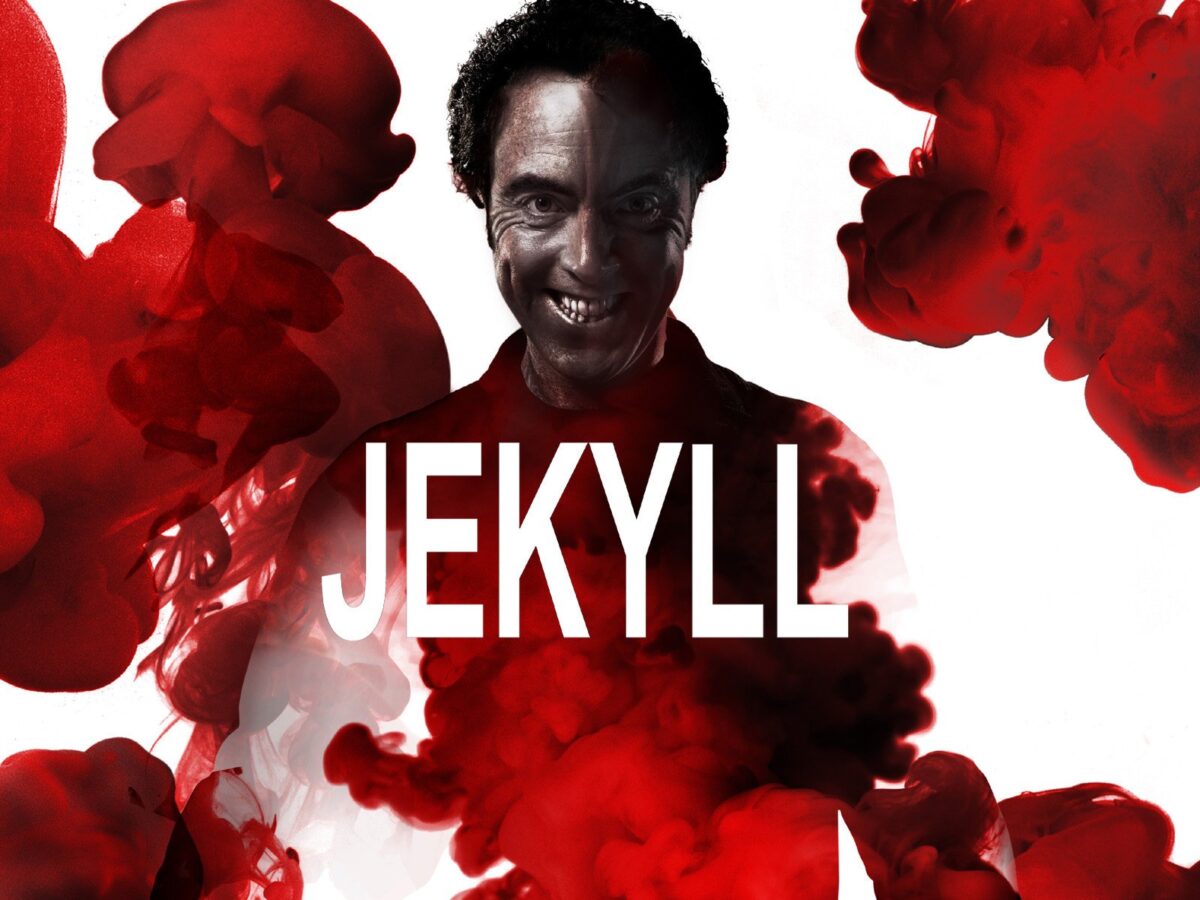 Prima serie dell'ideale trilogia composta anche da Sherlock e Dracula, è la trasposizione in chiave moderna di The Strange Case of Dr Jekyll and Mr Hyde. Il protagonista assoluto è James Nesbitt, che basa l'intera trasformazione prevalentemente sulla recitazione, con qualche minore cambiamento fisico. Per quanto sia un esperimento interessante, ha il difetto di mettere forse troppa carne al fuoco a livello di trama.
Sherlock (2010-2017)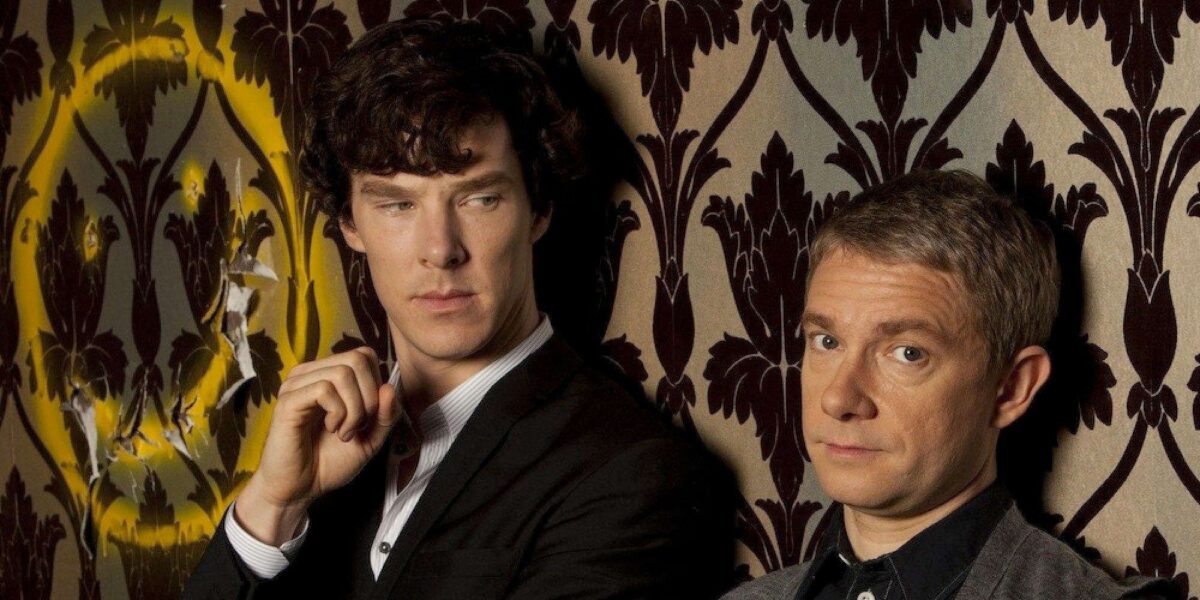 Steven Moffat e Mark Gatiss cominciano a parlare di quanto amino le storie di Arthur Conan Doyle – e i relativi adattamenti – durante uno dei tanti viaggi in treno tra Londra e Cardiff per lavorare a Doctor Who. Fantasticano su quanto sarebbe bello farne un adattamento in chiave moderna… poi Steven ha il buonsenso di parlarne alla moglie Sue, produttrice, e il resto è storia.
Sherlock nasce quindi dall'amore di due fan come piccolo progetto ricreativo… e diventa in brevissimo tempo un fenomeno mondiale. Caratterizzato da stagioni di 3 episodi, mandate in onda ogni due anni, delizia e infuria i suoi fan in egual misura.
Impossibile non citare i due protagonisti, diventati nel frattempo star hollywoodiane: Benedict Cumberbatch è il detective, mentre Martin Freeman interpreta il Dottor Watson.
The Adventures of Tintin (2011)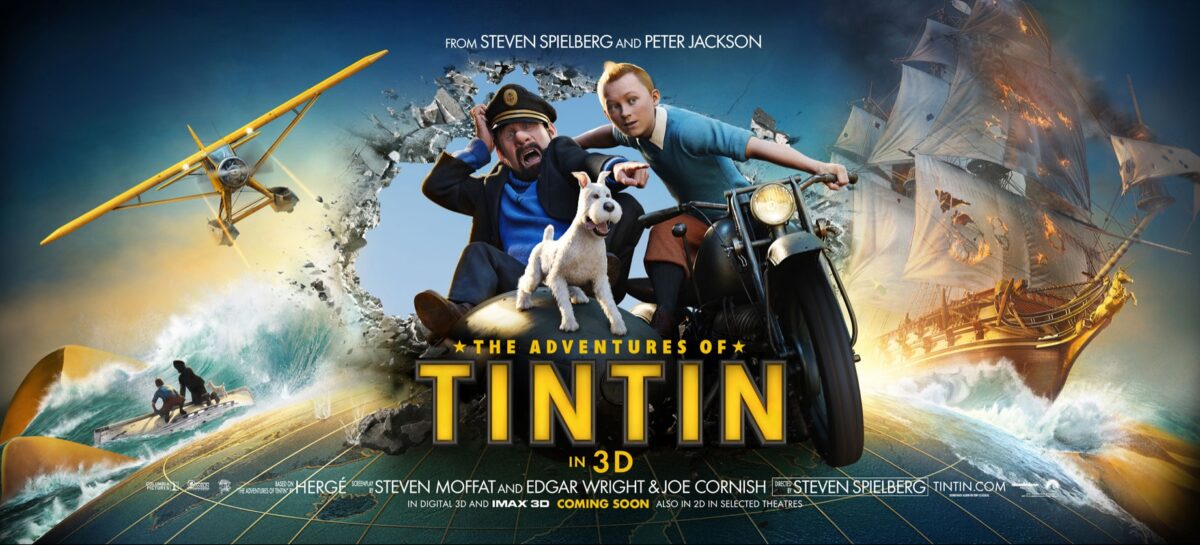 Diretto da Steven Spielberg e prodotto da Peter Jackson, Tintin è un cartone animato realizzato in motion capture tratto dai fumetti di Hergé. Moffat fu chiamato a realizzarne la sceneggiatura ma, dopo aver scritto la prima bozza, fu costretto ad abbandonare il progetto per poter seguire Doctor Who. il copione fu quindi portato a termine da Edgar Wright e Joe Cornish.
Dracula (2020)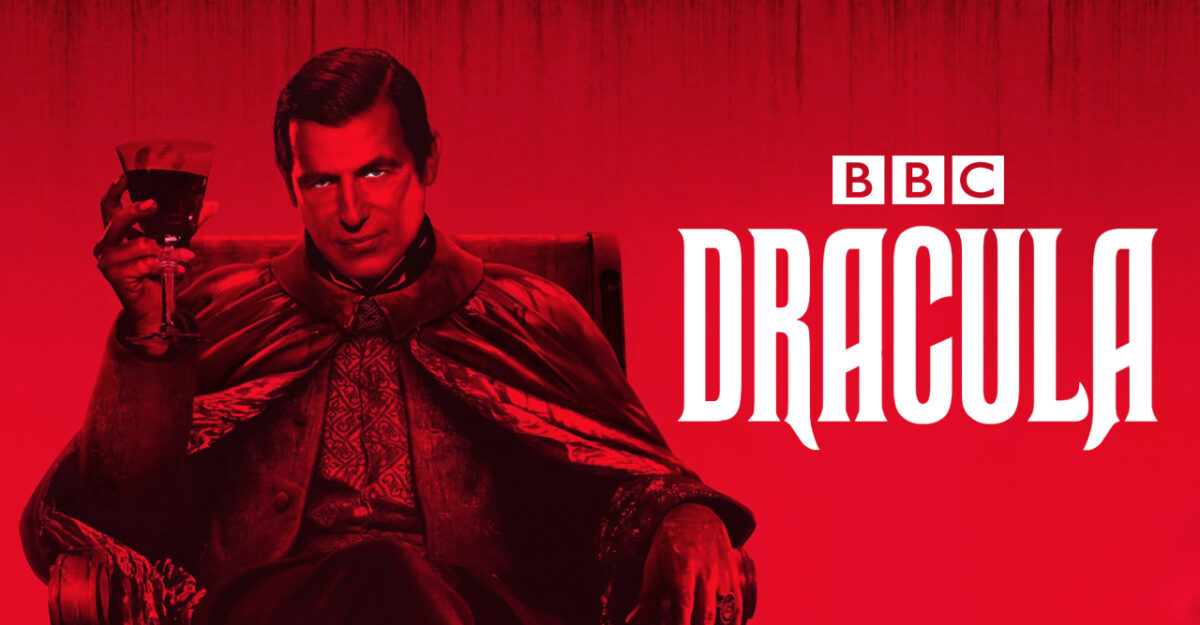 Miniserie in tre episodi scritta a quattro mani da Moffat e Gatiss, parte molto fedele al romanzo da cui è tratta, per poi stravolgerlo completamente. E' il solito gioco di adattamento dei due sceneggiatori che – per quanto qui non tutto funzioni alla perfezione – permette loro di dare un'impronta del tutto nuova e personale a opere del passato. E' anche costellata da dettagli horror e splatter che possono finalmente inserire senza problemi di rating (Doctor Who è una serie adatta a tutte le età).
Come cast, troviamo Claes Bang nei panni del protagonista, Dolly Wells in quelli di Sister Agatha e Lydia West in quelli di Lucy.
Inside Man (2022)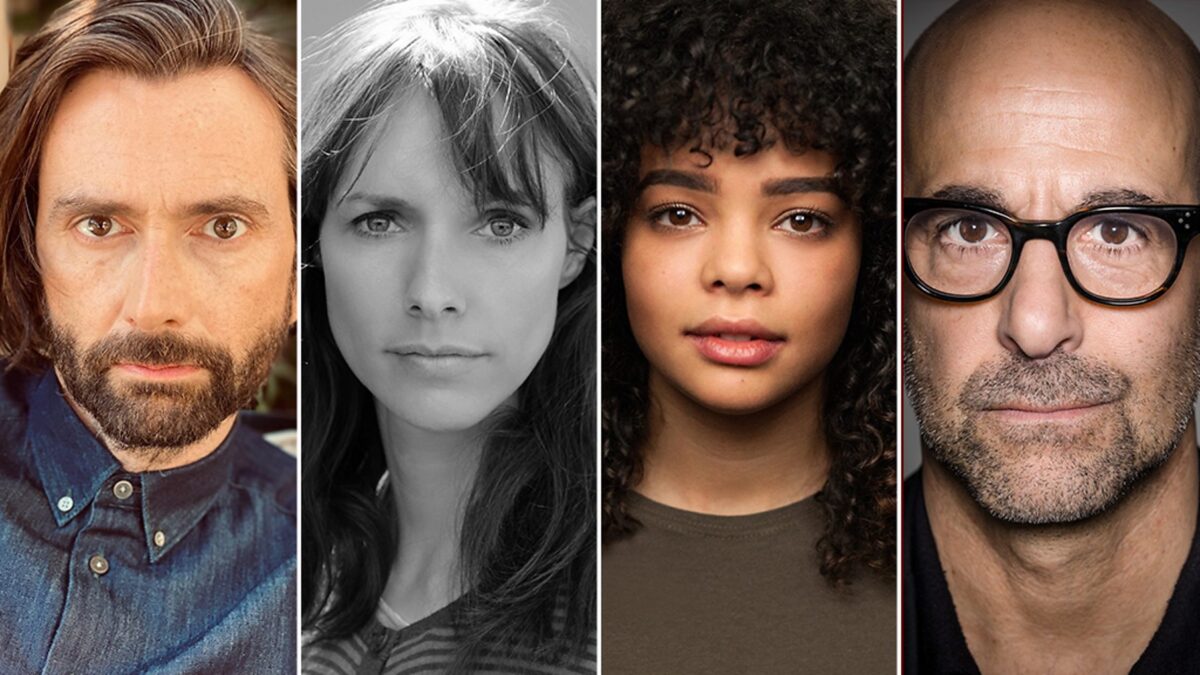 Serie attualmente in lavorazione, di cui si sa davvero poco, se non il cast: sarà infatti interpretata da David Tennant, Dolly Wells, Lydia West e Stanley Tucci!
Una prima descrizione suona così: A prisoner on death row in the US and a woman trapped in a cellar under an English vicarage, cross paths in the most unexpected way.