Il suo vero nome è Michael James ed è nato il 29 ottobre 1935 a Nottingham.
Ha cominciato la sua carriera d'attore in alcuni adattamenti televisivi delle opere di Shakespeare, interpretando ad esempio Demetrius in A Midsummer Night's Dream (1968), Gratiano in The Merchant of Venice (1974) ed Edmund in King Lear (1975). Nel 1971 è stato il protagonista del film Nicholas and Alexandra, ricoprendo appunto il ruolo dello Zar Nicola II. Ha fatto inoltre parte del cast di The Power Game (1969), The Edwardians (1972), di un adattamento della BBC di Jane Eyre (1973, in cui interpretava Mr. Rochester), della serie Thriller (1974) e di Quiller (1975), in cui era l'omonimo protagonista, una spia. Nel 1979 ha recitato nella miniserie Tinker Tailor Soldier Spy.
Nel 1983 gli viene offerta la parte del Capitano Striker nel serial di Doctor Who Enlightenment, ma il ruolo è poi assegnato a Keith Barron. Tre anni più tardi entra finalmente nel cast della serie, nella ventitreesima stagione The Trial of a Time Lord, nel ruolo del Valeyard che, si scoprirà in seguito, altri non è che una oscura incarnazione futura dello stesso Dottore. Jayston riprende il personaggio per due audiodrama della Big Finish, He Jests at Scars… e Trial of the Valeyard.
In passato è stato considerato per interpretare James Bond nella serie cinematografica, cosa ovviamente mai avvenuta, però nel 1990 ha ricoperto il ruolo in un adattamento radiofonico di You Only Live Twice. A oggi, è l'unico attore ad aver interpretato sia 007, sia il Dottore, seppure per vie traverse. Nel 1991 è stato il Colonnello Mustard nella serie televisiva basata sul gioco da tavola Cluedo. Negli ultimi anni ha continuato a recitare in televisione, in EastEnders, Coronation Street, Only Fools and Horses, The Darling Buds of May, Tales of the Unexpected, The Bill, Emmerdale e Holby City.
Jayston è stato sposato tre volte: con Lynn Farleigh, dal 1965 al 1970, con Heather Mary Sneddon, dal 1970 al 1977, con cui ha avuto due figli, e dal 1978 con Elizabeth Ann Smithson, con cui ha avuto altri due figli.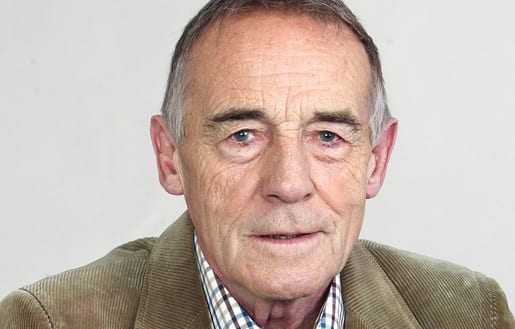 Consigli di visione: Tinker Tailor Soldier Spy, 1979.
Miniserie di sette puntate tratta dall'omonimo romanzo di John le Carré (1974, uscito in Italia con il titolo La talpa), narra dell'ex spia George Smiley (interpretato da Alec Guinnes) che torna in servizio in gran segreto per scovare una talpa all'interno dei servizi segreti britannici. Smiley è spesso considerato come "l'anti Bond" per eccellenza: non più giovane e tarchiato, è lontano dal glamour e dall'azione caratteristiche delle avventure di 007, preferendo compiere il proprio lavoro da spia da dietro le quinte, attraverso intelletto e riflessioni. La serie è un adattamento piuttosto fedele del libro, al punto da risultare talvolta addirittura essenziale, ad esempio a livello di regia e scenografia, poiché sceglie di privilegiare la narrazione sopra a ogni aggiunta accessoria. Michael Jayston interpreta qui Peter Guillam, il giovane braccio destro di Smiley e uno dei protagonisti della vicenda.
Un altro adattamento del romanzo è il bellissimo film del 2011, sempre intitolato Tinker Tailor Soldier Spy o, in italiano, La talpa. Incredibilmente curato a livello estetico, è una vera e propria celebrazione degli anni Settanta, e conta un cast eccezionale, con Gary Oldman a interpretare Smiley, e anche con un certo John Hurt di nostra conoscenza. Il ruolo di Guillam in questo caso è stato affidato a nientepopodimeno che Benedict Cumberbatch.