John Ronald Simm nasce il 10 luglio 1970 a Leeds, in Inghilterra. La sua famiglia si sposta in varie città durante la sua infanzia, come Blackpool, Burnley, Nelson, Colne e Manchester, dato che suo padre Ronald è un musicista. Lo stesso John, a partire da quando ha dodici anni, si esibisce con lui cantando e suonando la chitarra. Frequenta il Blackpool Drama College e, per un breve periodo, recita in alcuni musical al Grand Theatre della città, per poi decidere che non è il genere che fa per lui ed entrare in un gruppo amatoriale di recitazione. A diciannove anni si trasferisce a Londra per studiare al Drama Centre London. Negli stessi anni fonda il gruppo rock Magic Alex, per cui scrive i testi e suona la chitarra. La band partecipa a parecchi concerti ma incide un solo disco, Dated and Sexist, per poi sciogliersi nel 2005. Simm debutta in televisione nel 1992 nella serie Rumpole of the Bailey, a cui seguono Oasis (1993), Heartbeat (1993), Men of the World (1994), Chiller (1995) e Cracker (1995), che lo fa conoscere al pubblico britannico. Negli anni successivi recita nelle serie The Locksmith (1997), The Lakes (1997), Clocking Off (2000), Crime and Punishment (2002), State of Play (2003), Canterbury Tales (2003), Sex Traffic (2004), che vince il BAFTA, Blue/Orange (2005) e Life on Mars (2006), che vince il Pioneer Audience Award for Best Programme. Simm riceve anche una nomination come Miglior Attore ai BAFTA del 2007. Per quanto riguarda il cinema, l'attore esordisce in Boston Kickout (1995), per cui vince il premio come Miglior Attore al Valencia Film Festival. Comincia in seguito la sua collaborazione con il regista Michael Winterbottom con Wonderland (1999) e 24 Hour Party People (2002). Recita anche in Human Traffic (1999) e Miranda (2002). La sua carriera teatrale inizia invece nel 1996 con Goldhawk Road, a cui segue undici anni dopo Elling, per cui riceve una nomination agli Olivier Awards. Nel 2007 John Simm viene scelto dallo showrunner Russell T. Davies per riportare in Doctor Who una vecchia nemesi del Dottore: il Maestro. L'attore accetta di interpretarlo principalmente perché suo figlio è un grande fan della serie. Appare nei tre episodi finali della terza stagione, Utopia, The Sound of Drums e Last of the Time Lords, per poi riprendere il ruolo nella doppia puntata speciale The End of Time, l'avventura finale del Decimo Dottore. La sua performance è particolarmente apprezzata dai fan della serie e Simm viene nominato Best Guest Actor del 2007 dai lettori di Doctor Who Magazine. Dopo l'esperienza in Doctor Who, i suoi successivi impegni televisivi sono Mad Dogs (2011), che prosegue per tre stagioni e riceve anche una nomination ai BAFTA, Exile (2011), per cui viene nuovamente nominato ai BAFTA come Miglior Attore, The Village (2012), Prey (2014) e Intruders (2014). Al cinema continua a collaborare con Winterbottom per il film Everyday (2012), un progetto ambizioso sulle vicende di una famiglia filmato nel corso di cinque anni, per mostrare la crescita e i cambiamenti reali dei personaggi. Simm torna a teatro nel 2009 per Speaking in Tongues, a cui seguono Hamlet (2010), Betrayal (2012) e The Hothouse (2013). Nel 2015 l'attore decide di prendersi una pausa da cinema e TV, concentrandosi esclusivamente sui lavori in palcoscenico, recitando così in Three Days in the Country e The Homecoming. John Simm è sposato dal 2004 con l'attrice Kate Magowan e la coppia ha due figli: Ryan e Molly. È un grande tifoso del Manchester United, caratteristica che a volte trasmette ai personaggi che interpreta, come Sam Tyler in Life on Mars e Cal McCaffrey in State of Play.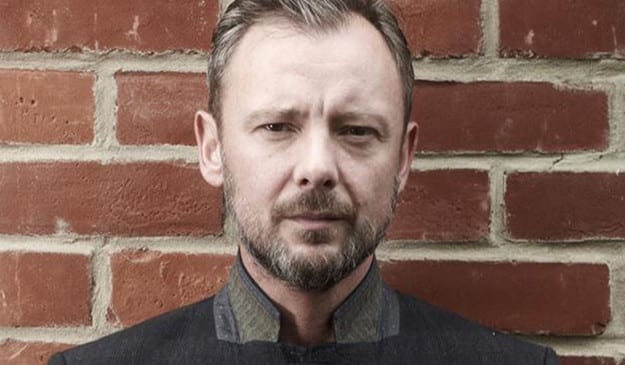 Cal McCaffrey, giornalista del The Herald, si ritrova invischiato in una storia più complicata del previsto quando un apparentemente ordinario articolo di cronaca lo porta a indagare sulla morte di Sonia Baker, caduta sotto a un treno in metropolitana. La ragazza lavorava per un vecchio amico di Cal, il parlamentare Stephen Collins, ma diventa sempre più chiaro che i rapporti tra i due non fossero semplicemente professionali. Quello di Sonia è stato un semplice incidente, o qualcuno l'ha uccisa? E perché? Cal e i suoi colleghi continuano le indagini scoprendo una realtà molto più complessa di come appariva in superficie…
Sono queste le premesse di State of Play, un thriller politico del 2003 formato da sei episodi, scritto da Paul Abbott e diretto da David Yates. John Simm interpreta il protagonista Cal, ma nella miniserie possiamo trovare molti altri attori che hanno lavorato in Doctor Who: David Morrissey, che ricopre il ruolo di Stephen Collins, è stato Jackson Lake nello speciale del 2008 The Next Doctor, Mark Warren era Elton Pope in Love & Monsters, mentre Bill Nighy ha interpretato la guida del Musée D'Orsay nell'episodio Vincent and the Doctor. Altri nomi notevoli del cast sono James McAvoy, Philip Glenister e Kelly MacDonald.
Simm si riconferma un valido interprete e, per chi è abituato a vederlo nei panni del Maestro, potrebbe essere interessante osservarlo in un ruolo completamente diverso, anche dal punto di vista recitativo: tanto il Maestro era enfatico e sopra le righe, tanto Cal è misurato e pacato nel muoversi e nell'esprimersi.
La serie è avvincente e coinvolgente, e permette un curioso tuffo in un passato piuttosto recente ma allo stesso tempo molto diverso dal presente, in cui il picco tecnologico era rappresentato dai Nokia 3310 e la skyline di Londra aveva molti grattacieli in meno.
Purtroppo State of Play è totalmente inedita in Italia, dove al contrario è noto il remake americano del 2009, un film questa volta, in cui il ruolo di Cal è interpretato da Russel Crowe.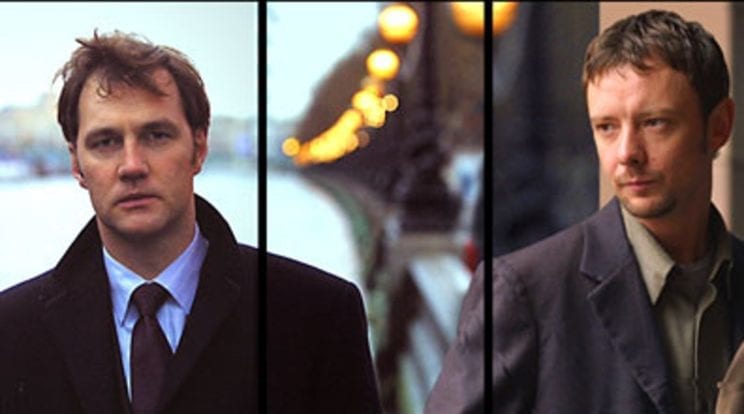 Prima di interpretare il Maestro, John Simm aveva già viaggiato nel tempo… più o meno. Stiamo parlando della serie del 2006 Life on Mars, in cui l'attore interpreta il detective di Manchester Sam Tyler che, dopo un incidente d'auto, si risveglia nello stesso posto dov'era prima… ma nel 1973. È morto? In coma? Ha realmente viaggiato nel tempo? Non lo sa. Scopre però di essere un poliziotto anche in questa dimensione passata, e spera che le indagini lo portino prima o poi a scoprire cosa gli è successo. La peculiarità di Life on Mars è il saper coniugare il thriller con il period drama e con il sovrannaturale, creando un mix assolutamente unico. Alla trama verticale di ogni puntata, con il classico caso da risolvere, si somma quella orizzontale di un Sam spaesato e intenzionato a tornare indietro in tutti i modi, a cui sembra di ricevere dei messaggi dal 2006 e che è decisamente spiazzato da metodi e sistemi utilizzati dalla polizia degli anni Settanta, in particolare dal suo superiore Gene Hunt, interpretato da Philip Glenister.
John Simm dopo due stagioni ha deciso di abbandonare il ruolo, tuttavia il resto del cast è stato mantenuto per lo spin-off Ashes to Ashes, ambientato nella Londra degli anni Ottanta. Questa volta a ritrovarsi sbalzata in un altro tempo è Alex Drake, poliziotta e profiler interpretata da Keeley Hawes, che noi Whovians abbiamo anche visto nell'episodio Time Heist nei panni del Direttore Karabraxos e dei suoi cloni. Un altro membro del cast di Life on Mars e di Ashes to Ashes, Marshall Lancaster, era Buzzer nel doppio episodio The Rebel Flesh/The Almost People.
Anche Life on Mars ha avuto un remake statunitense, che parte dalle stesse premesse per poi discostarsi totalmente dall'originale.