Jean Marsh in Doctor Who ha interpretato Sara Kingdom… e non solo! Perché, come è già successo altre volte, l'attrice ha ricoperto anche altri ruoli in Doctor Who: Lady Joanna, nel serial The Crusade (1965), e Morgana Le Fay, nel serial Battlefield (1989). Ha inoltre partecipato a vari audiodrama.
Jean Marsh nacque a Londra il 1 luglio 1934. In seguito a una malattia infantile, prese lezioni di mimo e danza come terapia, a cui ne seguirono altre di voce e recitazione, dato che aveva cominciato a interessarsi al mondo dello spettacolo. Fece la cantante di cabaret e la fotomodella, per poi cominciare a recitare nel teatro di repertorio e in alcuni film, in cui interpretava la ballerina. Lavorò a Broadway in una produzione di Molto Rumore per Nulla, e apparve anche in numerose serie TV. Dopo tre anni negli Stati Uniti, tornò a Londra, dove continuò a dividersi tra teatro, cinema e televisione. E' in questo periodo che si unì al cast di Doctor Who.
Al cinema è apparsa in numerosi film, come Cleopatra (1963), Frenzy di Alfred Hitchcock (1972), Return to Oz (1985) e Willow (1988).
Negli anni Settanta creò con Eileen Atkins la serie Upstairs, Downstairs, che narrava la vita di una famiglia londinese e del suo personale di servizio nel corso dei primi trent'anni del Ventesimo secolo. Jean Marsh recitava anche nel ruolo della domestica Rose Buck. La serie durò dal 1971 al 1975, diventando nota in tutto il mondo (anche in Italia) e venendo premiata più volte. Anche l'attrice ricevette molti premi, tra cui un Emmy nel 1975. Pochi anni fa c'è stato un revival di Upstairs, Downstairs (dal 2010 al 2012), ambientato negli anni Trenta. La famiglia protagonista è cambiata, ma Jean Marsh ha ripreso il suo ruolo di Rose Buck. Purtroppo, a causa di un piccolo attacco di cuore, l'attrice è potuta apparire in sole due scene della seconda (e ultima) serie.
Sempre insieme a Eileen Atkins, Jean Marsh ha creato un'altra serie televisiva, The House of Eliott (1991-1994), senza però recitarvi. L'attrice ha anche scritto numerosi libri.
Jean Marsh è stata sposata una sola volta, dal 1955 al 1960, curiosamente con Jon Pertwee, che sarebbe diventato successivamente il Terzo Dottore.
Nel 2012 è stata nominata Officer of the Order of the British Empire (OBE).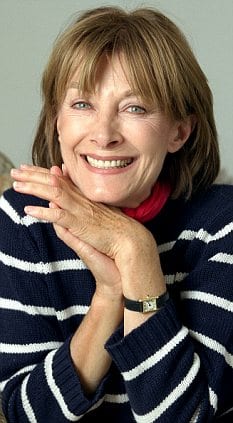 Consigli di visione: Willow (1988).
Ideato da George Lucas e diretto da Ron Howard, Willow e' il tipico film fantasy degli anni Ottanta. Il protagonista, che dà il nome alla pellicola, è un nano che si ritrova per caso a dover difendere una neonata dalla perfida regina (e strega) Bavmorda, che vuole ucciderla perché, secondo una profezia, la bambina è destinata a sconfiggerla. A interpretare il protagonista è Warwick Davis, volto già noto a noi Whovian: era infatti Porridge nell'episodio Nightmare in Silver. Jean Marsh è la cattivissima, ma sempre estremamente regale, Bavmorda.
Ho visto questo film solo di recente e non quando ero piccola, purtroppo, perché lo avrei probabilmente adorato. In ogni caso, anche da adulta mi è piaciuto molto. Ha quel fascino anni Ottanta che si può ritrovare anche in Labyrinth, The Princess Bride, o nei primi Star Wars. Perfetto per tornare bambini per due ore.