Russell T Davies: lo scrittore oltre il Dottore
Sul buon RTD potete scoprire tutto QUI!!! Ne abbiamo infatti ampiamente parlato nella nostra vecchia rubrica Doctor Crew, nella quale venivano esaminate alcune delle personalità dietro le quinte della serie. 
In questo approfondimento si parlerà invece più nello specifico di alcuni dei suoi lavori oltre al Dottore!!!
Queer As Folk (1999-2000)
La serie che ha rivoluzionato la rappresentazione LGBT+ in tv, con tanto di un remake statunitense e un reboot in arrivo. I protagonisti sono tutti gay, e tutti lontani dagli stereotipi narrativi tipici di fine anni '90: un esempio tra tutti, RTD si rifiuta di parlare di AIDS.
Stuart (Aidan Gillen) e Vincent (Craig Kelly) hanno quasi trent'anni e sono amici da metà della vita; a stravolgere l'equilibrio della loro routine, arriva Nathan (Charlie Hunnam), uno studente che si è infatuato di Stuart…
Divertente, commovente e politicamente scorretta all'ennesima potenza, è una serie che ha fatto la storia.
Una miniserie di tre episodi in cui un anziano Casanova ricorda la sua vita. E' l'occasione in cui RTD e David Tennant si incontrano… il resto è storia.
Torchwood (2006-2011) & The Sarah Jane Adventures (2007-2011)
Russell T Davies non solo ha ideato Torchwood, ma ha anche scritto personalmente la sceneggiatura di alcuni episodi! Suoi sono il pilot, Everything Changes, in cui scopriamo Torchwood Three atrraverso gli occhi di Gwen Cooper, Day One, Day Three (scritto insieme a James Moran) e Day Five di Children of Earth e, infine, il primo e l'ultimo episodio di Miracle Day, The New World e The Blood Line (scritto con Jane Espenson).
Russell T Davies ha anche creato lo spinoff The Sarah Jane Adventures, di cui ha scritto il pilot Invasion of the Bane (insieme a Gareth Roberts), andato in onda il 1° gennaio 2007, e il doppio episodio della quarta serie Death of the Doctor (2010), in cui appaiono Matt Smith nei panni del Dottore e Katy Manning, che riprende il ruolo della companion Jo Grant.
Cucumber/Banana/Tofu (2015)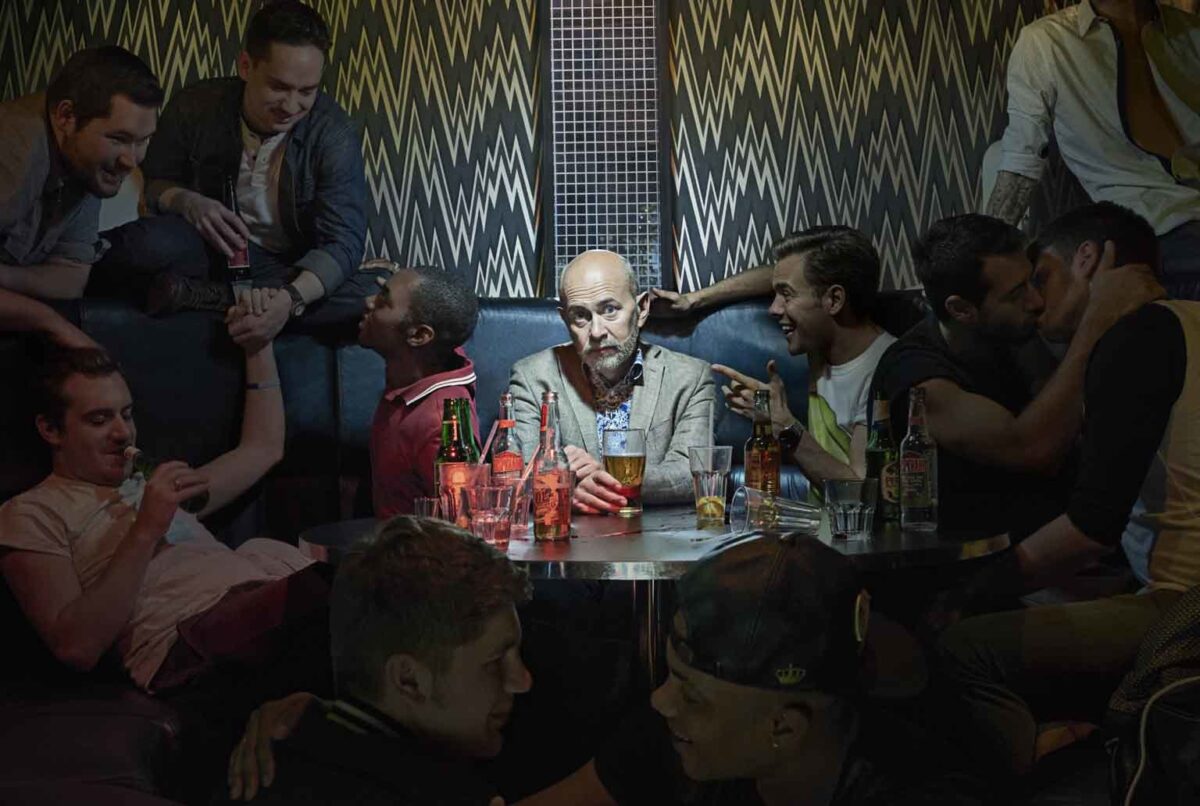 Cucumber è considerata una sorta di sequel di Queer As Folk, essendo ambientata nella stessa città (Manchester) e nello stesso universo narrativo, pur avendo personaggi del tutto diversi.
Il protagonista è Henry (Vincent Franklin), un uomo che attraversa un'improvvisa crisi di mezz'età, lasciando il compagno Lance (Cyril Nri) dopo nove anni insieme, e trasferendosi in un appartamento con due colleghi decisamente più giovani, Dean (Fisayo Akinade) e Freddie (Freddie Fox). Tra amici vecchi e nuovi, attività fallimentari, esilaranti giri al supermercato, e un mondo che forse sta cambiando troppo velocemente per riuscire a stargli dietro, Henry deve ricostruire la sua vita… e capire cosa effettivamente voglia da essa.
Cucumber è accompagnata da altre due miniserie "gemelle", Banana e Tofu, ed è un mix vincente delle caratteristiche dei lavori di Russell T Davies: Sesso e amore, commedia e tragedia, saggezza e politicamente scorretto si mescolano in un racconto che diventa al tempo stesso simbolico ed estremamente realistico.
Now We Are Six Hundred (2017)
Il desiderio del giovane RTD era diventare un fumettista… ma ha lasciato perdere dopo aver scoperto di essere daltonico. La cosa però non gli impedisce di creare ottimi disegni in bianco e nero, come quelli con cui ha illustrato il libro Now We Are Six Hundred di James Goss, una raccolta di poesie dedicate a Doctor Who.
A Very English Scandal (2018)
Dopo Casanova, un'altra miniserie storica di tre episodi… anche se il contesto non potrebbe essere più diverso!!! Si ripercorrono qui le vicende di Jeremy Thorpe (Hugh Grant), leader politico britannico accusato e processato per il tentato omicidio del suo amante Norman Scott (Ben Whishaw). 
Nonostante il tema drammatico, la serie è scritta in modo brillante e con un sottofondo ironico. A collaborare con RTD, qui alla sceneggiatura, ci sono Stephen Frears alla regia e Murray Gold alla colonna sonora. 
A Very English Scandal ha ricevuto numerosi riconoscimenti, specialmente per la performance di Ben Whishaw, che ha vinto Golden Globe, Emmy e Bafta.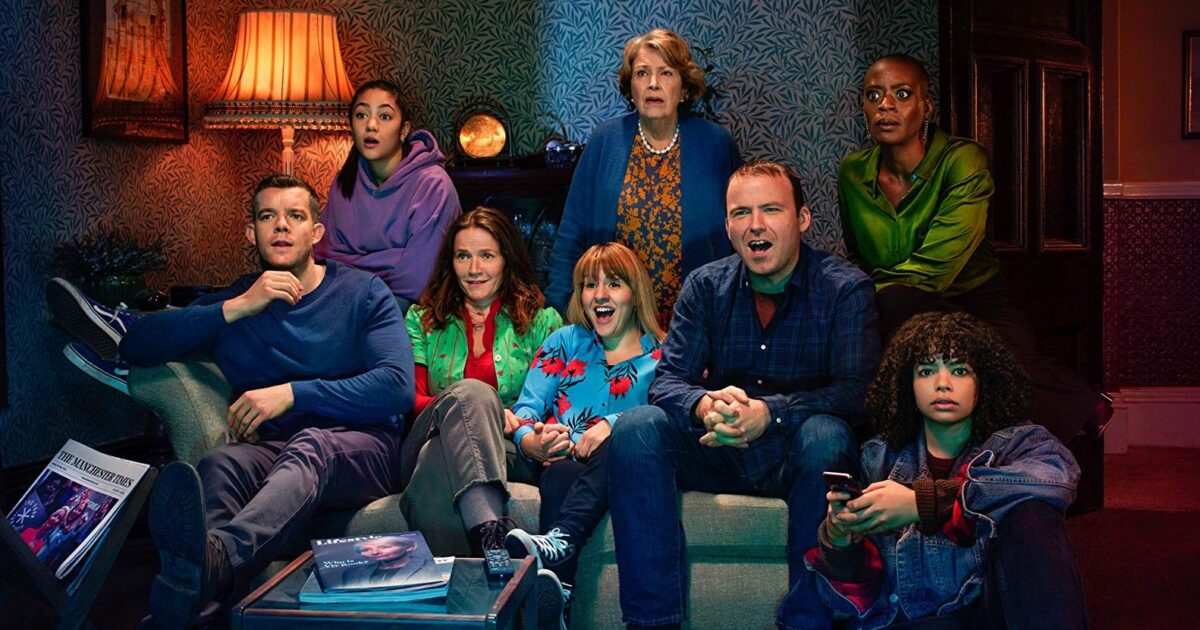 I Lyons sono una normalissima famiglia di Manchester, composta da nonna Muriel (Anne Reid) e dai quattro fratelli Stephen (Rory Kinnear), Edith (Jessica Hynes), Daniel (Russel Tovey, il nostro Alonso!) e Rosie (Ruth Madeley), ognuno preso da lavoro, figli, interessi vari, ma sempre con un forte legame col resto dei parenti. La storia dei Lyons inizia nel presente, per poi improvvisamente accelerare e mostrarli nel futuro, un futuro in cui il mondo, e in particolare la Gran Bretagna (visto che la storia è ambientata lì), viene messo sempre di più alla prova da drammatici cambiamenti geopolitici. Una cosa è certa: 15 anni dopo, al termine della serie, nessuno di loro sarà più lo stesso.
Years and Years è probabilmente l'opera più pessimista di RTD, uno sguardo sul prossimo futuro e sulle sue possibili peggiori evoluzioni, che però alla fine, proprio quando sembra tutto perduto, non manca di mostrare un'incrollabile speranza.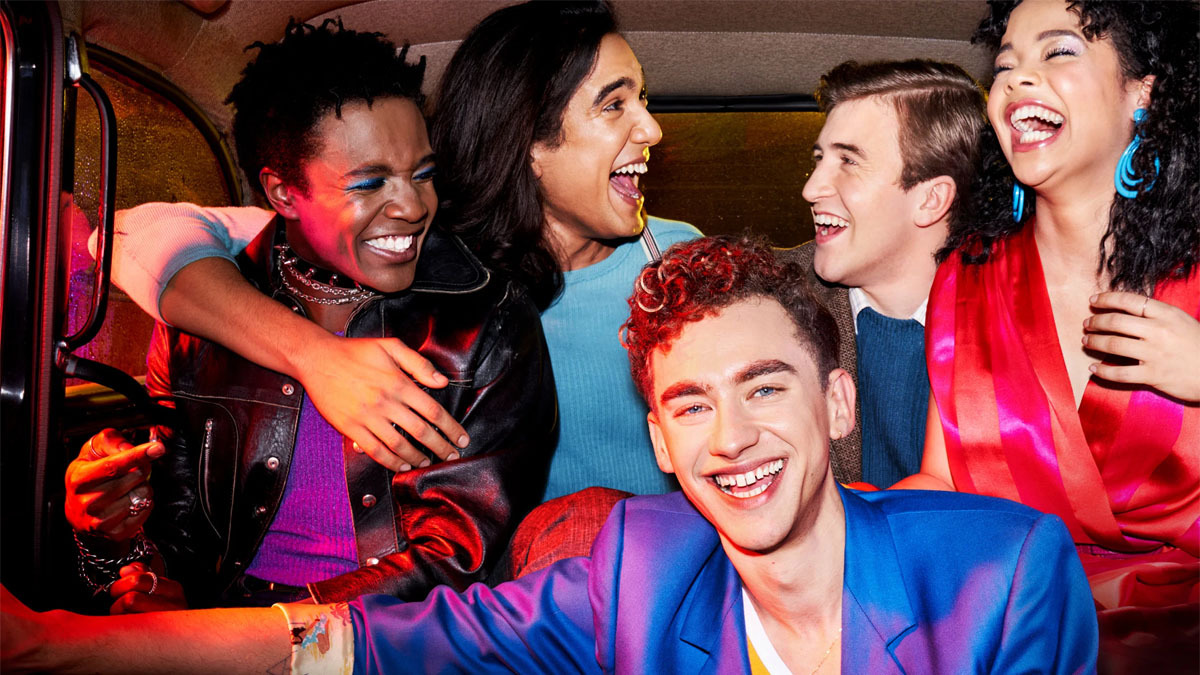 Dopo più di due decenni di autoimposto silenzio sul tema dell'AIDS, RTD ha deciso di realizzare una serie ad hoc per raccontare l'epidemia nel Regno Unito tra gli anni 80 e i 90.
Ritchie, Clive, Ash, Roscoe e Jill sono un gruppo di giovanissimi che si ritrovano tutti a vivere nella stessa casa di Londra, e sviluppano un forte rapporto di amicizia tra loro; quello che dovrebbe essere il periodo migliore delle loro vite, pieno di cambiamenti, novità e libertà, si trasforma e sgretola gradualmente con l'arrivo dell'HIV. 
La serie è realistica, cruda e drammatica, eppure Russell T Davies sceglie di non fermarsi a raccontare solo i momenti più difficili, bensì di esplorare anche le gioie e le speranze e i successi dei suoi personaggi.