PLANET OF THE OOD, 10 ANNI DOPO!
Pre-puntata:
Ho visto Doctor Who per la prima volta a fine 2016, e ho divorato abbastanza in fretta tutto fino alla quarta-quinta stagione, quindi è molto che non rivedo gli episodi. Ricordo che questo in particolare, "La canzone degli Ood" (in inglese "Planet of the Ood"), è stato quello che in tutta la stagione mi ha commossa di più, se ovviamente escludiamo gli speciali, perché gli Ood sono sempre stati una delle mie creature preferite: così puri, così innocenti, eppure nessuno che li avesse mai capiti, fino all'arrivo di Donna, la donna, scusate il gioco di parole, più importante dell'universo.
Ora, senza ulteriori indugi, guardo la puntata e torno subito da voi!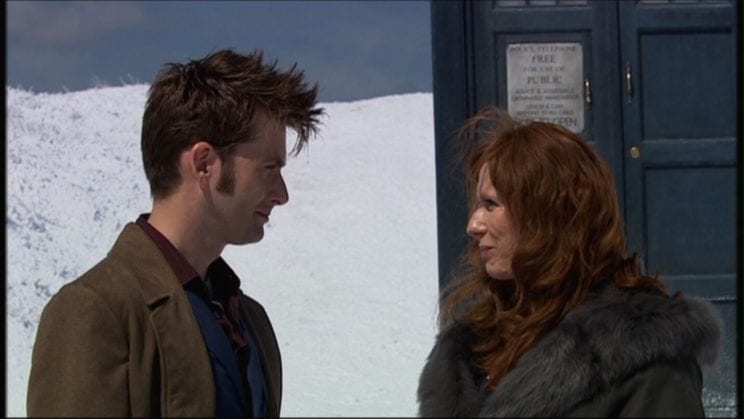 Post-puntata:
E mi sono di nuovo commossa, ricordavo fin troppo bene la puntata, ci sono ricascata scegliendola. È una di quelle tante puntate in cui il Dottore dimostra quanta crudeltà l'uomo possa avere, in qualsiasi epoca o pianeta si trovi, una crudeltà che però viene compensata dal coraggio e dalla sensibilità di alcuni, singoli che si distinguono e molte volte sacrificano anche se stessi per un ideale. Senza scendere troppo nei dettagli, questa è una delle puntate in cui ho apprezzato di più Donna, la mia companion preferita dell'era Tennant; è dolce e sensibile alle cause dei più deboli, proprio ciò che serve al Dottore, che ogni tanto pare dimenticarsene, e con gli Ood raggiunge l'apice, ne sente la sofferenza, ne comprende la natura palesemente innocua e si batte per fargli ottenere la libertà che meritano.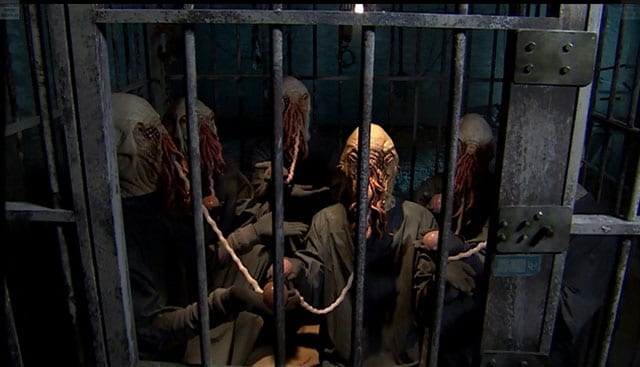 Essendo una grande amante della musica, non posso che ammirare gli Ood, il cui metodo comunicativo più efficace è il canto, che sa esprimere ogni loro emozione, dalla sofferenza atroce alla gioia pura, e la reazione di Donna al suo ascolto ci dimostra quanto sia potente (mi piacerebbe davvero tanto ascoltare il canto felice degli Ood dal vivo). Il loro rapporto con il Decimo Dottore mi ha anche ispirato un disegno tempo fa, che posterò. Spero vi piaccia, perché lui è e rimarrà il mio Dottore preferito, ho un legame particolare con David come attore e, tra parentesi, ieri (18 aprile) era anche il suo compleanno (47 anni dove?).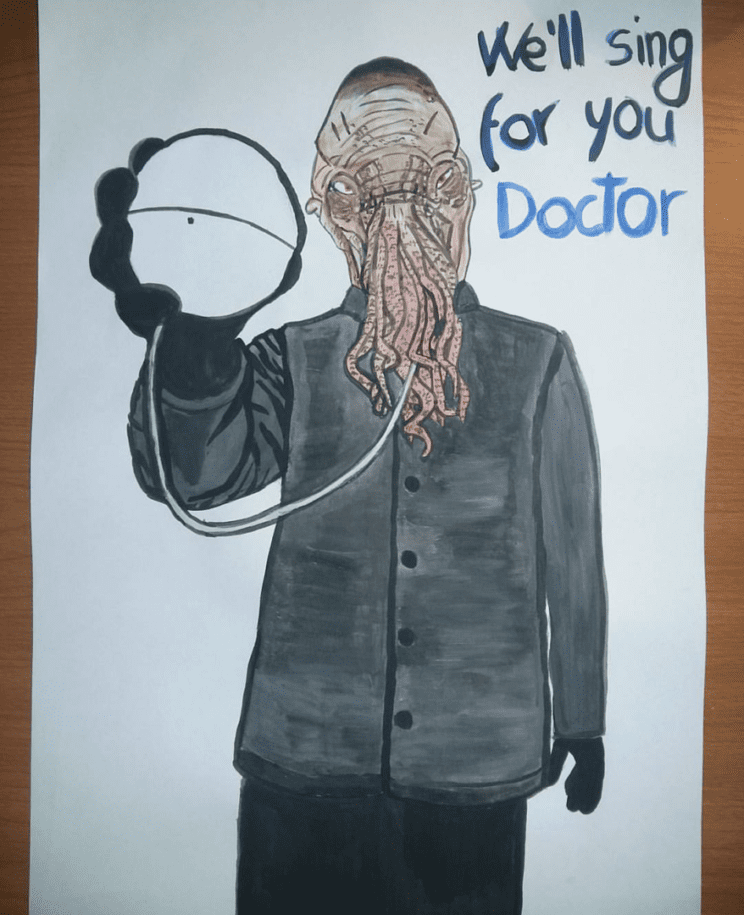 Sempre parlando di David, in questa puntata esce palesemente anche un po' del suo Barty Crouch Jr interiore (per chi non conoscesse il personaggio, appare in Harry Potter e il Calice di Fuoco), che è il ruolo con cui l'ho conosciuto, quindi avrà sempre un posticino speciale nel mio cuore, e mi ha fatto piacere rivedere quello sguardo così distintivo e da pazzo che non vedevo da un po'.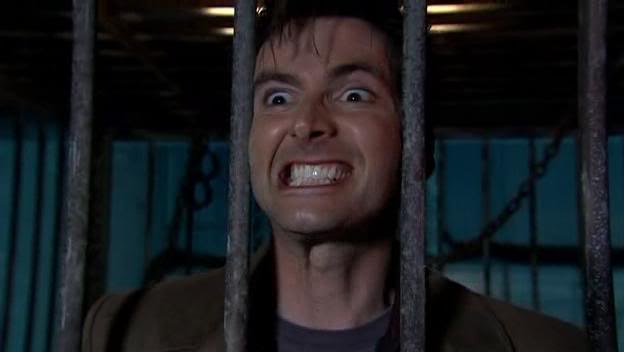 Mi perdonerete se la recensione non è lunghissima, è la prima volta che mi trovo a fare una cosa simile e spero che vi sia piaciuta, fatemi sapere cosa ne pensate voi di questa puntata.