Frema Agyeman nasce il 20 marzo 1979 a Londra. I suoi genitori sono Azara, iraniana e musulmana, e Osei, ghanese e metodista, e hanno altri due figli: Leila e Dominic. Nonostante la fede religiosa dei genitori, Frema diventa cattolica, dato che frequenta la Our Lady's Convent RC High School, una scuola cattolica in Stamford Hill. Da giovane studia danza, impara a cavalcare, pratica le arti marziali e la ginnastica. Si appassiona alla recitazione da adolescente, prima studiando d'estate alla Anna Scher Theatre School, e poi iscrivendosi al corso di performing arts and drama alla Middlesex University, laureandosi nel 2000. Intraprendendo la carriera d'attrice, decide di cambiare il suo nome, per renderlo più facile da pronunciare: così Frema diventa Freema. Comincia a lavorare nella soap opera Crossroads, nelle serie TV Casualty, Mile High, The Bill e Silent Witness e nel film indipendente Rulers and Dealers.
Nel 2005 Freema si sottopone a ben tre audizioni per dei ruoli in Doctor Who. Il primo è quello di Sally Jacobs in The Christmas Invasion, per cui viene preferita un'altra attrice, il secondo è quello di Esme nel doppio episodio Rise of the Cybermen/The Age of Steel, che però viene tagliato nella sceneggiatura finale, e il terzo è quello di Adeola Oshodi in Army of Ghosts, per cui ottiene la parte, debuttando nella serie il 1° luglio 2006. I produttori, favorevolmente colpiti dalla sua prova attoriale e dalla versatilità mostrata, decidono di sottoporla a un'altra audizione, questa volta per il ruolo della futura companion. Lo screen test finale con David Tennant convince tutti: Freema diventa Martha Jones. La sua prima apparizione è il 31 marzo 2007, nel primo episodio della terza serie, in cui viene anche giustificata la precedente presenza dell'attrice in un altro ruolo spiegando che Martha e Adeola sono cugine. Al termine della terza serie Martha lascia il Tardis, per poi tornare in cinque puntate della quarta e nell'episodio finale del Decimo Dottore. Mentre recita nello show, l'attrice registra anche la versione audiobook dei romanzi in cui Martha viaggia con il Dottore: The Last Dodo, Wetworld, The Pirate Loop, Martha in the Mirror e The Story of Martha. Freema recita anche in tre episodi della seconda serie di Torchwood, e partecipa allo sceneggiato radiofonico Lost Souls. Altri impegni lavorativi le impediscono di apparire anche nella terza serie, Children of Earth.
Per il suo ruolo in Doctor Who, Freema Agyeman nel 2007 è tra le nominate come Miglior Attrice ai National Television Awards e ai TV Quick Awards.
Negli anni successivi l'attrice appare in una trasposizione di Little Dorrit (2008), nella serie Survivors (2008), in The Carrie Diaries (2012), Old Jack's Boat (2013), Sense8 (2015) e nel film North v South (2015). Dal 2009 al 2012 interpreta Alesha Phillips in Law & Order: UK, spin-off britannico della famosa serie statunitense. Freema è da sempre una grande fan della serie, e si prepara a lungo per il ruolo, assistendo a processi, visitando l'Old Bailey e consultando sua sorella Leila, laureata in Legge.
L'attrice supporta la Divine Chocolate, un ente equosolidale che lavora insieme ai coltivatori di cacao del Ghana.
Il tatuaggio che si può notare sul suo braccio è formato da una farfalla e dalla parola "raha", che in persiano vuol dire "libera".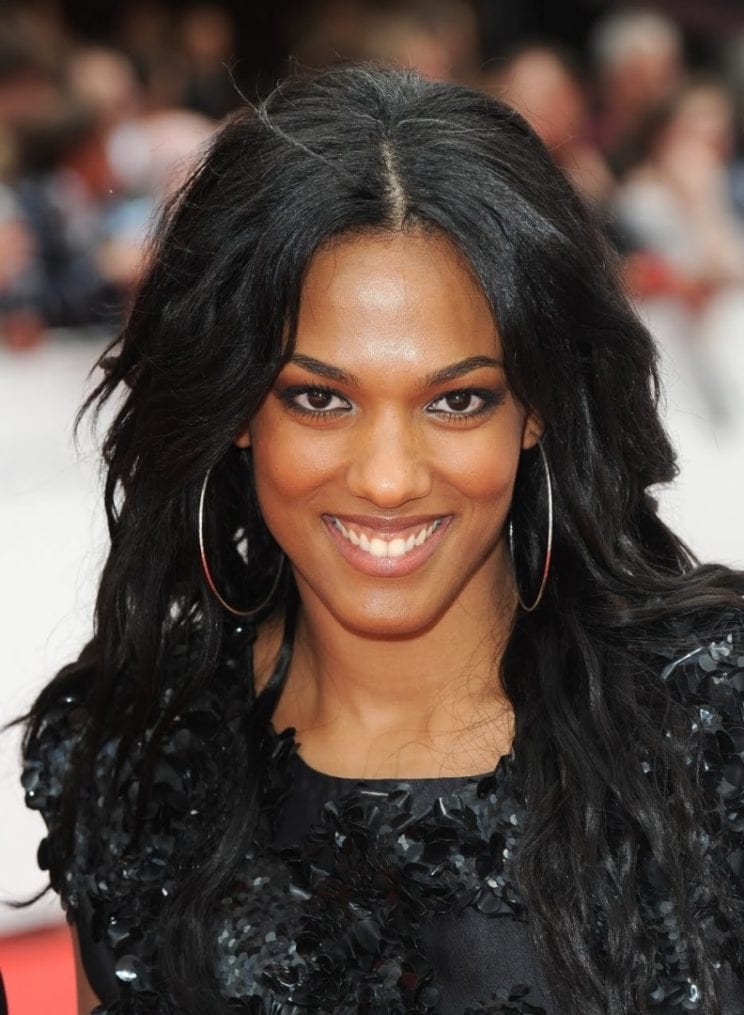 Consigli di visione: Sense8 (2015).
Otto persone appartenenti a diversi paesi, culture, orientamenti sessuali, religioni e usanze si trovano improvvisamente a possedere un legame psichico e sensoriale tra di loro, conoscendosi e interagendo a distanza. Sono dei "sensates" e hanno appena intrapreso insieme una nuova esistenza piena di meraviglie, ma anche di pericoli. E solo insieme potranno sopravvivere. Nella serie Freema Agyeman interpreta Amanita detta Neets, fidanzata di Nomi, una degli otto sensates.
Sense8 è una serie creata da Lana e Lilly Wachowski, ed è perfettamente in linea con i molteplici temi da loro affrontati già nelle opere precedenti, come la famosissima trilogia di Matrix, o Cloud Atlas: la predestinazione, i legami tra le persone che trascendono il tempo e lo spazio, l'esaltazione della diversità vista come arricchimento ma anche, purtroppo, la discriminazione verso chi si differenzia dalla massa, le riflessioni su filosofia e religione che si mescolano alle arti marziali e all'azione. I lavori delle Wachowski sono sempre molto ricchi, particolareggiati e spesso complessi, e forse proprio per questo non piacciono sempre a tutti. Io personalmente amo il loro stile dai tempi del primo Matrix, per cui non ho potuto non appassionarmi a questo loro nuovo e ambiziosissimo progetto.