Faye Elaine Marsay nasce il 30 dicembre 1986 a Middlesbrough, in Inghilterra. Terminati gli studi superiori, frequenta la Bristol Old Vic Theatre School, durante la quale recita in numerosi spettacoli, tra cui Hard Times, Macbeth, Disco Pigs e The Good Soul of Szechuan, vincendo anche il premio Spotlight nel 2012. Subito dopo la scuola, entra nel cast della serie The White Queen. In Tv recita anche in Fresh Meat (2013), The Bletchley Circle (2014), Glue (2014), My Mad Fat Diary (2015), Game of Thrones (2015–2016), Vera (2016), Love, Nina (2016), Black Mirror (2016), Bancroft (2017), Shamed (2017), McMafia (2018), Deep Water (2019), The Sex Clinic (2019 – 2020) e Avocado Toast (2020).
Per noi Whovians però è nota soprattutto per il ruolo di Shona McCullough nello speciale di Natale Last Christmas, in cui entra in scena… ballando!
Nei piani di Moffat, Faye è candidata a diventare la nuova companion di Capaldi nella serie nove, però durante le riprese dello speciale Jenna Coleman sceglie di restare ancora un po', e la storia di Shona nel Whoniverse termina dopo un solo episodio.
I film in cui l'attrice lavora sono Is That It? (2008), Pride (2014), Darkest Hour (2017), You, Me and Him (2017), A Private War (2018). È anche doppiatrice per il videogioco Need for Speed e recita nel radio drama The Price of Oil.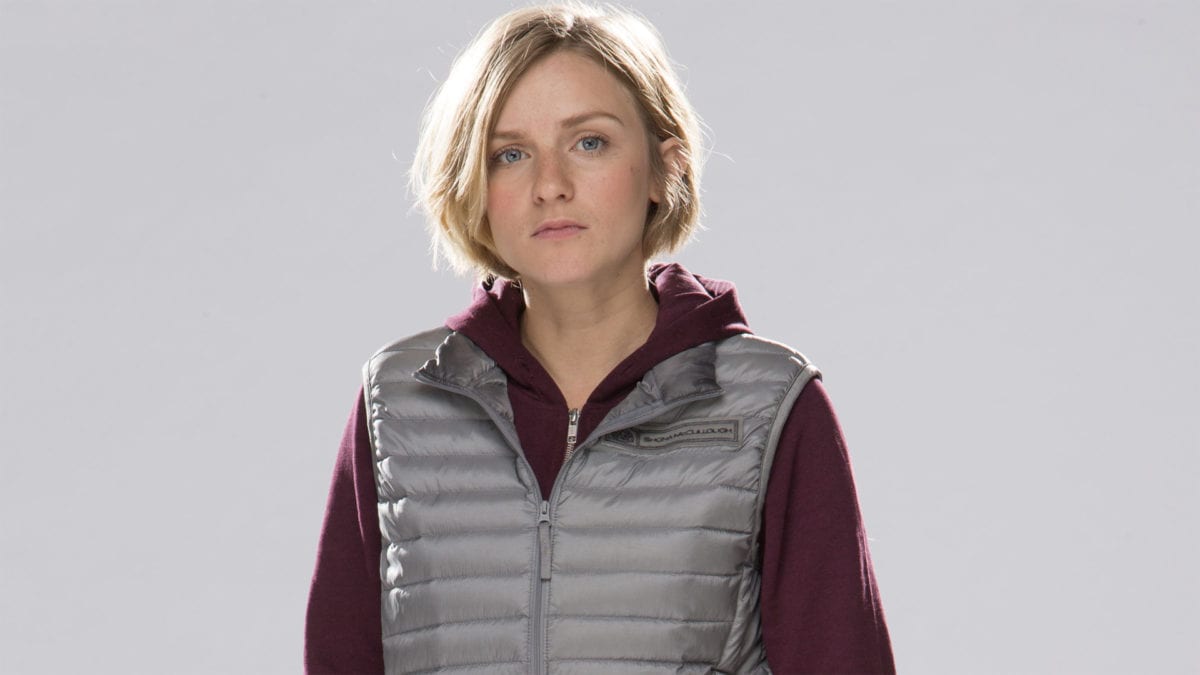 Tratto da una storia vera, Pride racconta di un gruppo di attivisti lgbt che decidono di raccogliere fondi per supportare le famiglie dei minatori britannici durante il lungo sciopero del 1984.
Il loro mondo si incrocia così con quello di una piccola comunità gallese: l'incontro tra queste due realtà così diverse sarà fonte di amicizia e alleanza, nonché di arricchimento personale per tutti.
Faye Marsay qui interpreta Steph, una delle giovani attiviste.
Pride è un film da guardare quando sei giù di morale, perché ti fa sentire bene. Perché non importa quanto la tua vita possa essere difficile: se continuerai ad aiutare gli altri, ti arriverà aiuto in cambio.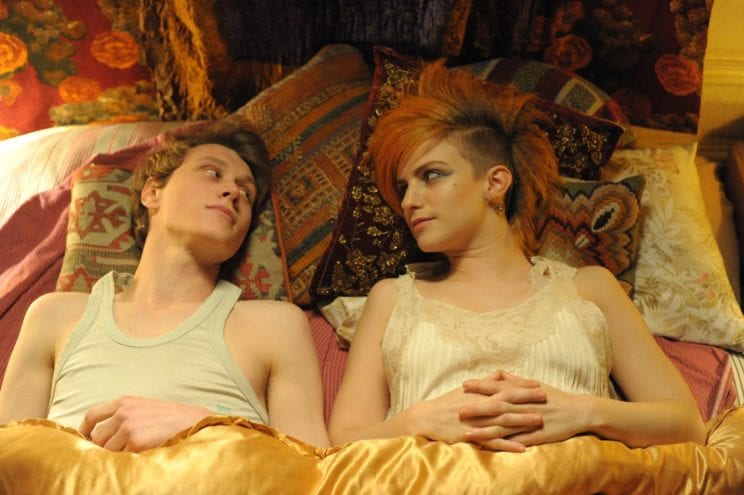 L'ultimo episodio della terza stagione di Black Mirror dura un'ora e mezza: è praticamente un film. E proprio come un film deve essere inteso, il classico crime britannico con quei poliziotti un po' ruvidi ma buoni che alla fine risolvono sempre il caso; poliziotte, in questo caso, una coppia investigativa formata da Karin Parke e Blue Colson, interpretate rispettivamente da Kelly Macdonald e Faye Marsay.
Solo che qui siamo in Black Mirror, ed è tutto più inquietante e sinistro di come appare.
La vicenda parte da due problemi molto attuali, anche se apparentemente scollegati: la drastica riduzione del numero delle api nel mondo e le minacce sui social network. Solo che, appunto, questo è Black Mirror, per cui entrambe le questioni sono state portate a uno stadio successivo.
E, quando Karin e Blue capiranno in che modo sono collegate, sarà già tardi.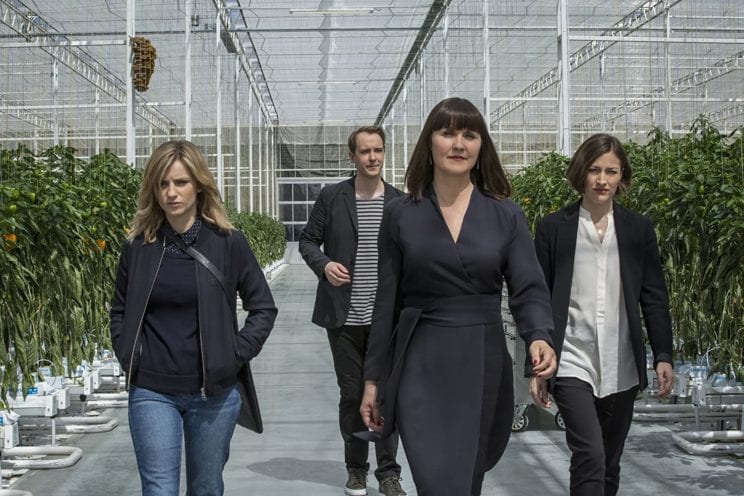 Siamo nel 1982. Nina, interpretata da Faye Marsay, ha 20 anni, è nata e cresciuta in campagna, e preferisce non usare le scarpe. Si è appena trasferita a Londra per lavorare come tata in una ricca famiglia di intellettuali e il contrasto con la sua vecchia vita non potrebbe essere più marcato. Attraverso le lettere che spedisce alla sua famiglia, scopriamo gradualmente il suo modo bizzarro ma curiosamente efficace di adattarsi.
Love, Nina è una storia vera, tratta dal romanzo autobiografico di Nina Stibbe Love, Nina: Despatches from Family Life, e molti dei suoi personaggi – pur con nomi fittizi – sono effettivamente famosi scrittori, giornalisti e sceneggiatori inglesi.